Thursday, October 11
7:30 p.m.
1900 Building, 1900 Shawnee Mission Parkway, Mission Woods, Kansas 66205
Born in Tel-Aviv in 1941, Shmuel Ashkenasi began his musical training at the Musical Academy of Tel-Aviv studying with legendary theater Ilona Feher. He is a noted teacher, currently holding posts of Professor of Violin at Bard College Conservatory of Music, Roosevelt University's Chicago College of Performing Arts, and the Curtis Institute of Music. Shmuel Ashkenasi will be in concert with Lolita Lisovskaya-Sayevich, Park University Collaborative Artist, at the 1900 Building. Their program will include Sibelius' 5 pieces for violin and piano Op.81, and other works.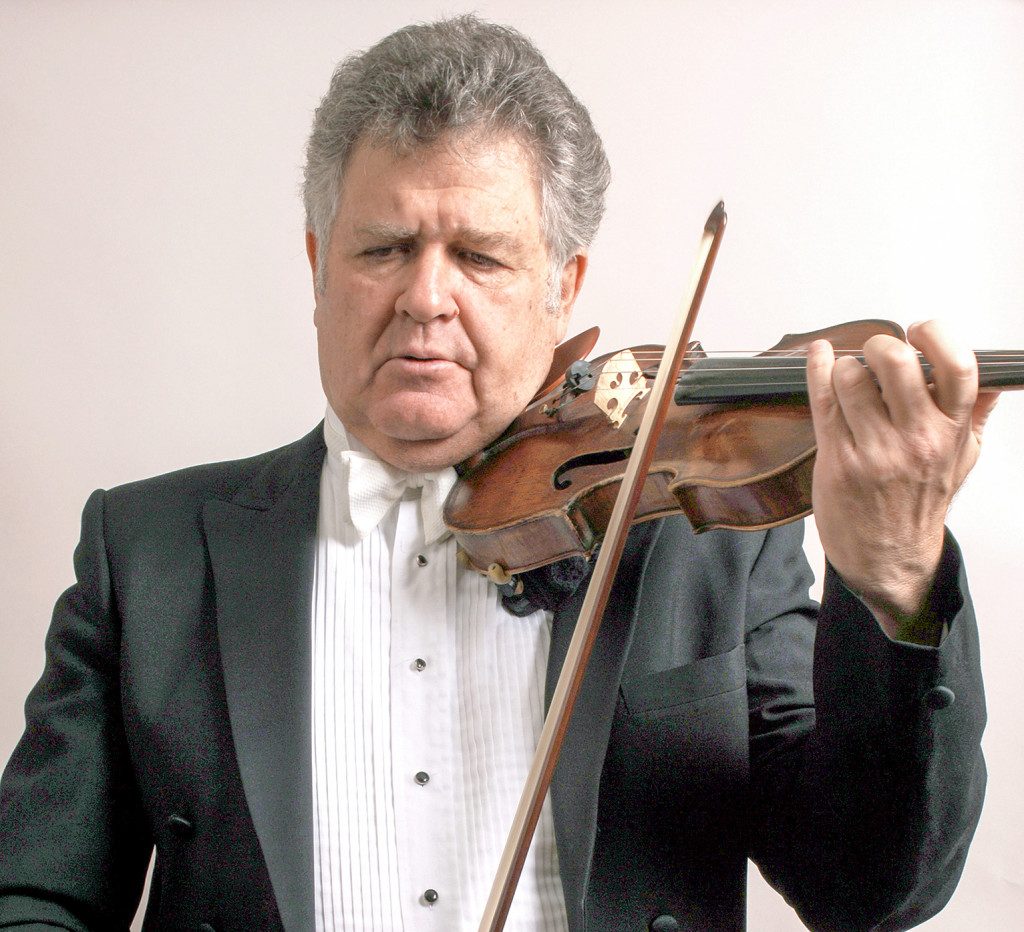 Born in 1941, Israeli violinist Shmuel Ashkenasi began his musical training in Tel-Aviv studying with legendary pedagogue Ilona Feher, the teacher of such violinists as Pinchas Zuckerman and Shlomo Mintz. He arrived in the United States while still young and studied with Efrem Zimbalist at the Curtis Institute of Music in Philadelphia, Pennsylvania. Ashkenasi captured top prizes at the 1962 Tchaikovsky Competition in Moscow, Russia, the Merriweather Post Competition in Washington, and the Queen Elizabeth Competition in Belgium.
As a soloist, he has toured the Soviet Union twice and gives concerts every year throughout Europe, Israel and the Far East. He has performed with American orchestras such as the Philadelphia Orchestra, Boston Symphony, Chicago Symphony, National Symphony, Los Angeles Philharmonic, Atlanta Symphony, Vienna Symphony, Royal Philharmonic, and the orchestras of Berlin, Hamburg, Munich, Zurich, Rotterdam, Geneva and Stockholm. Among his recordings are the Paganini Violin Concertos nos 1 and 2 with the Vienna Symphony, the two Beethoven Romances, and the Mozart A major concerto.
In 1969, Ashkenasi formed the Vermeer Quartet at the Marlboro Music Festival in Vermont and has remained as its first violinist throughout the quartet's career. The Vermeer Quartet held residencies at Northern Illinois University and at the Royal Northern College of Music in Manchester, England. Its discography includes works of Beethoven, Bartók, Dvorak, Haydn (a Grammy-nominated recording of the Seven Last Words of Christ), Schubert, Tchaikovsky, and Verdi. Ashkenasi is also a noted pedagogue, currently holds the post of Professor of Violin at the Chicago College of Performing Arts at Roosevelt University in Chicago, Illinois, and also teaches at Rutgers University, New Jersey. In 2007, he was appointed to the faculty of the Curtis Institute of Music.
Shmuel Ashkenasi IN THE PRESS
"Ashkenasi's performance displayed an ease of that technique and musical expression that is something that only long experience with the composer can provide."  -The Shiny Sheet, By Michael O'Connor, January 12, 2017
"Genuine talent…profoundly gifted."  -The Vienna Express