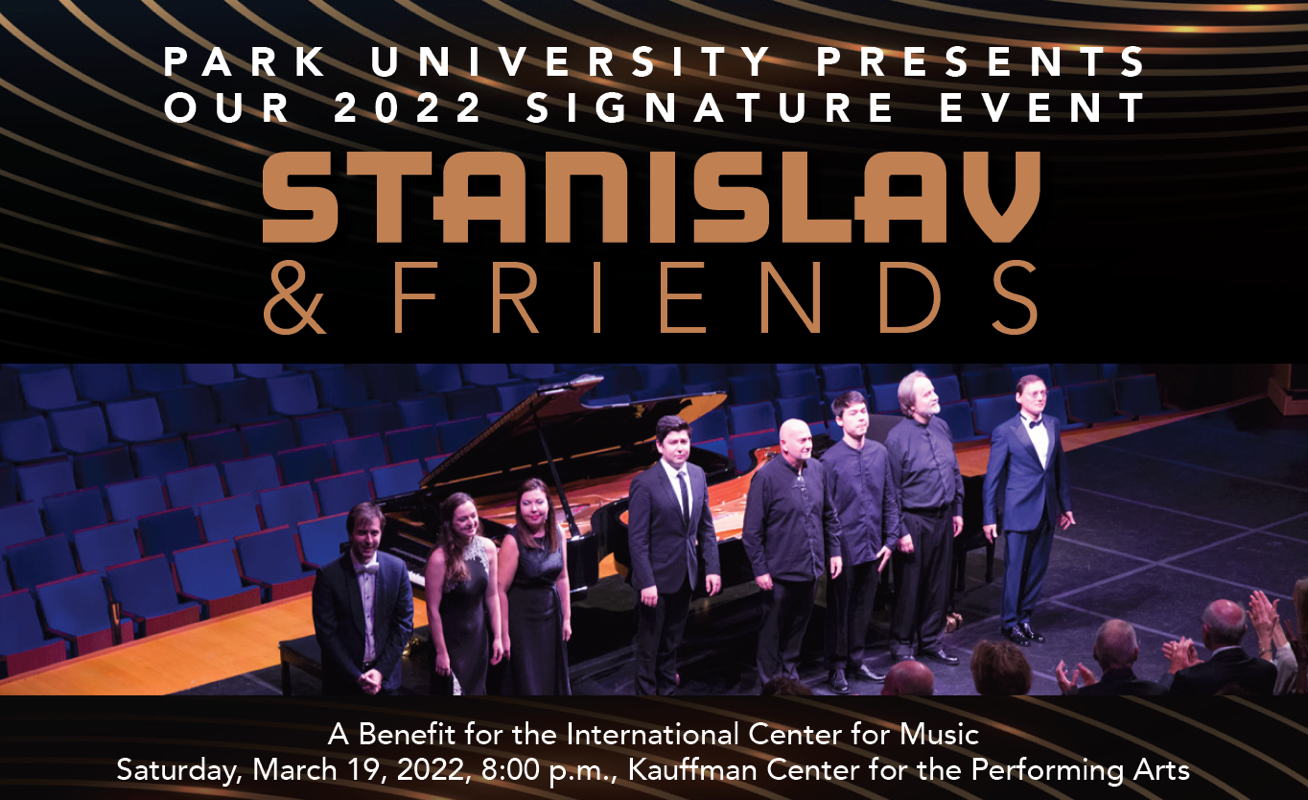 There's near the stage. There's front row.
Then there's rubbing elbows with the stars.
That's the promise of Park University's one-of-a-kind, third-annual event, Stanislav & Friends.
Watch Now!
Park ICM is offering another chance to experience this glorious event. For a $25 donation, you will receive a password that accesses a video presentation of the concert including introductions by the performers. Choose Virtual Ticket from the options below, be sure to include a working email address, then watch for the confirmation email message that will include your password.
Stanislav & Friends 2022 from Park ICM on Vimeo.
A magnificent video presentation of the 2022 Stanislav & Friends gala concert featuring students and faculty of the Park University International Center for Music. Performed at the Kauffman Center, Kansas City, MO. Fill out the Form above and select Virtual Ticket to receive the password. If you do not receive an email confirmation within 12 hours, check your spam folder, then Contact Gus Fernandez, at GFernandezAgreda@park.edu.
Program
Kenny Broberg, Piano
Danza Festiva from the Book of Forgotten Melodies, Op 38, No. 3 by Nikolai Medtner (1880-1951)
Kenny Broberg, Piano
Stanislav Ioudenitch, Piano
Suite No. 1 in G Minor (or Fantaisie-tableaux), Op. 5, for 2 Pianos by Sergey Rachmaninov (1873-1943)
Movement III "Tears"
Igor Khukhua, Violin
Recitativo and Scherzo-Caprice, Op.6 by Fritz Kreisler (1875-1962)
Behzod Abduraimov, Piano
Fantasie Nègre No. 1 in E minor by Florence Price (1887-1953)
Maria Ioudenitch, Violin
Stanislav Ioudenitch, Piano
Romance Op. 4, No. 4 (Do not Sing, My Beauty) by Sergey Rachmaninoff (1873-1943)
Danza Espanola No. 1 (Arr. for Violin and Piano by Fritz Kreisler) by Manuel De Falla (1876-1946)
INTERMISSION
Ben Sayevich, Violin
Daniel Veis, Cello
Lolita Lisovskaya-Sayevich, Piano
Piano trio in E minor op. 90 "Dumky" by Antonin Dvorak (1841-1904)
Lento maestoso, Allegro vivace
Allegro
Lento maestoso, Vivace
Anastasia Vortonya, Kyoshiro Hirama, Michael Davidman, Sergey Belyavsky, Piano
Bolero by Maurice Ravel (1875-1937)
INTERMISSION
Stanislav Ioudenitch, Piano
Bruce Sorrell, Conductor, Kansas City Chamber Orchestra
Piano Concerto for the Left-Hand by Maurice Ravel (1875-1937)
Introducing the 2022 Stanislav & Friends Gala Committee:
Left to Right: Cyprienne Simchowitz, Vicki Short, Phyllis Nolan, Kimberlee Ried, Jerry White, Lisa Hickok, Guy Townsend. Not pictured: William Robert (Bob) Bucker, Lisa Browar and Nathan Marticke.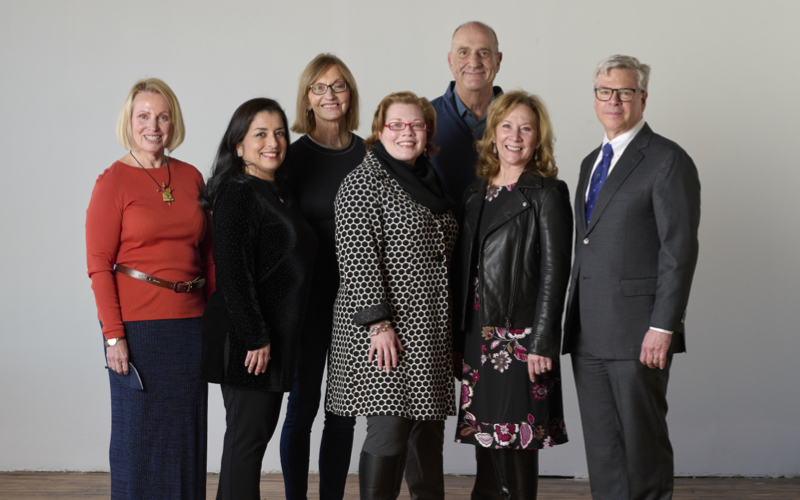 Photo credit Kenny Johnson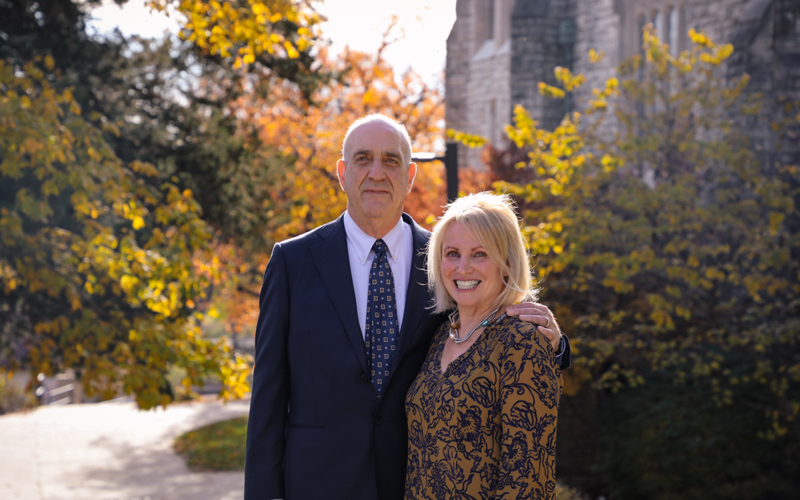 Photo credit Damian Gonzales Photography