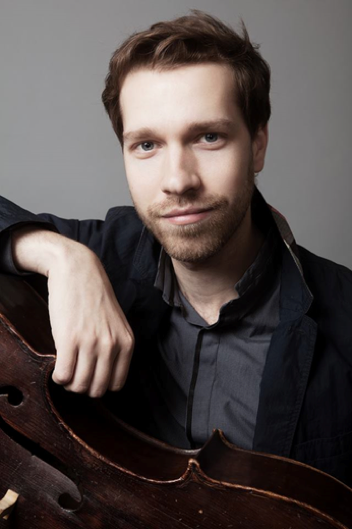 Park ICM is pleased to welcome graduate Serafim Smigelskiy back to Kansas City! Serafim has established himself as one of today's most promising young cellists. Originally from St. Petersburg, Russia, Smigelskiy has traveled the world, and is currently touring with the Tesla Quartet who will appear in Kansas City, Saturday night, February 10th.
Smigelskiy began his study of the cello as a young boy at the of age 6. At 15, he entered the Rimsky- Korsakov College where he was a student of
Konstantin Kucherov. During this period, he received several awards from international competitions and foundations. Before moving to New York City in 2010, he received the Graduate Certificate at Park University International Center for Music where he was student of Martin Storey. Serafim later graduated from The Juilliard School studying with Richard Aaron (cello) and Sylvia Rosenberg (chamber music).
While he draws inspiration from contemporary art, Serafim performs a wide repertoire of modern music and collaborates with ensembles of new music. Smigelskiy also has a keen interest in historic performance practice and has been extensively studying baroque cello with Phoebe Carrai at the Juilliard Historical Performance Department.
Smigelskiy now resides in New York City, where he serves as faculty at Brooklyn College in New York City and Great Neck Music Conservatory.
The internationally acclaimed Tesla Quartet, will perform in concert on Saturday, Feb. 10, starting at 7:30 p.m. at the 1900 Building,
1900 Shawnee Mission Parkway, Mission Woods, Kan.
The performance is a part of the Park ICM Distinguished
Alumni Series and Park ICM 1900 Series.
Tickets for the concert are $30 ($15 for students) and can be purchased in advance at http://1900bldg.com/concerts/2018/2/10/tesla-quartet-1 or at the door.
Photo Credit: Arthur Moeller