ICM Gala – 2020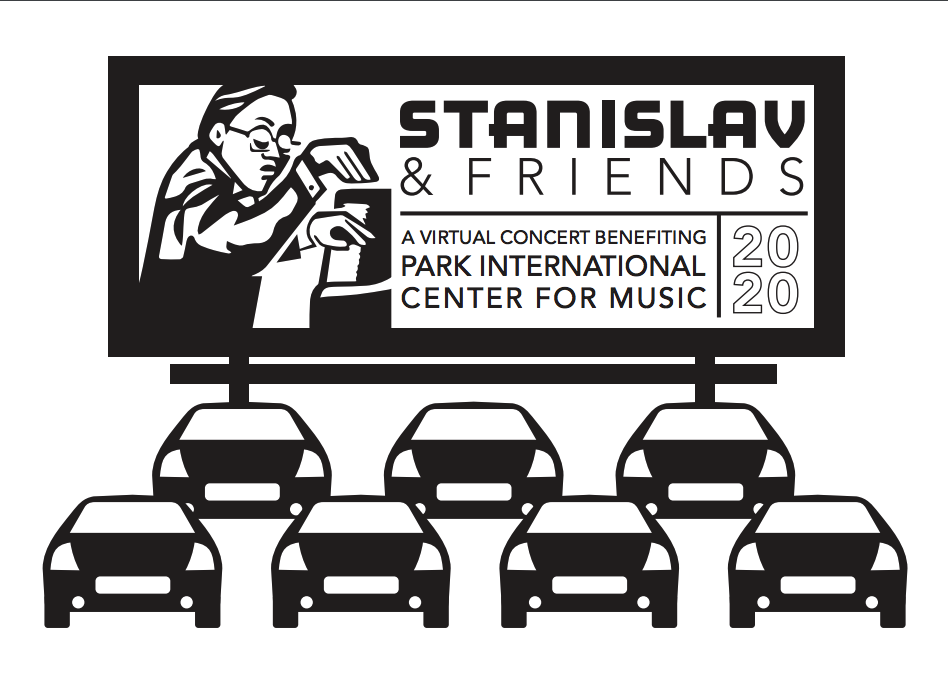 Park ICM's annual gala will indeed happen in 2020!
Featuring award-winning students and faculty from Park International Center for Music, we're blazing new trails for classical music enjoyment by offering 3 Gala options. There's something for everyone!
Drive-in Event – A virtual concert, pre-recorded in Helzberg Hall, will be shown on the big screen at Boulevard Drive in! Load up the kids and the dog and enjoy a Virtual Concert on the big screen at Boulevard Drive-In! Venue opens at 6:00 p.m. on Thursday, September 17 for tailgating with your party, Concert will begin at approx 7:50 p.m.
Drive-in Event Benefactor Pricing – Benefactors enjoy the same virtual concert but with a VIP concession box and priority parking plus many other benefits throughout the 2020-2021 concert season.
Virtual Broadcast Event – Enjoy an on-demand livestream of the 2020 Gala concert from the comfort of your own home.
Video link and password was distributed to all ticket holders via email with the subject line Video Link | Stanislav & Friends 2020 from Park University. If you did not receive, or have misplaced, your password, you can contact Lisa Hickok who will confirm your ticket and re-send your password: Lisa.Hickok@Park.edu
This year's performance includes revered pianist Behzod Abduraimov who has become a globally recognized name AND an Instagram favorite. It also includes the XVI International Tchaikovsky Competition (the Olympics of piano competitions) Bronze Medalist, Pianist Kenny Broberg, more award-winners than we can name, plus an 8-hand, 4-pianist, 2 piano finale which is guaranteed to bring down the house!
Performance Will Feature:
Behzod Abduraimov
Kenny Broberg
Laurel Gagnon
Maria Ioudenitch
Stanislav Ioudenitch
Tatiana Ioudenitch
Igor Khukhua
Dilshod Narzillaev
Lolita Lisovskaya-Sayevich
Ben Sayevich
Daniel Veis
Anastasia Vorotnaya
2020 Gala News & Press
devicm
One of Kansas City's favorite couples will be leading the planning for Park University's second annual Stanislav & Friends, benefiting its renowned music program, Park International Center for Music. The Honorable Kay Barnes and her husband, Tom Van Dyke, are serving as the Gala's Honorary Chairs.
Your participation in the Gala helps to support this amazing boutique music program that continues to produce some of the best classical musicians in the world. We hope you'll join us at one of the following events:
Thursday, September 17, 2020
Venue opens 6:00 p.m., Concert begins at dark
Boulevard Drive-In
Tickets $50 and $100
Thursday, September 17, 2020
Boulevard Drive-In
Tickets start at $1250
Friday, September 25 through Sunday, September 27
Ticket Donation $25
The repertoire of Stanislav & Friends includes:
Beethoven, Piano Sonata in C-sharp minor "Quasi una fantasia" ("Moonlight"), Op. 27, No. 2, Mov. 1 & 3
Behzod Abduraimov, piano
Eugène Ysaÿe, Mazurka Op. 10, No. 2
Maria Ioudenitch, violin
Lolita Lisovskaya-Sayevich, piano
Gaspar Cassadó, Suite for Cello, III. Intermezzo e Danza Finale
Dilshod Narzillaev, cello
Kenny Broberg, Tale of Medtner
Kenny Broberg, piano
Fritz Kreisler "Caprice Viennois" Op. 2
Laurel Gagnon, violin
Lolita Lisovskaya-Sayevich, piano
J.S. Bach, Sarabande in D minor BWV 1008
Daniel Veis, cello
Nicolo Paganini, Caprice No. 24
Igor Khukhua, violin
Igor Stravinsky, Danse Russe from Ballet Petrouchka
Stanislav Ioudenitch, piano
Jan Radzynski, Summer Charms Rag
Ben Sayevich, violin
Lolita Lisovskaya-Sayevich, piano
Mack Wilberg, Fantasy on Themes from Bizet's Carmen
Tatiana Ioudenitch, piano
Behzod Abduraimov, piano
Anastasia Vorotnaya, piano
Stanislav Ioudenitch, piano
John Philip Sousa, Star and Stripes Forever (arr. Mack Wilberg)
Lolita Lisovskaya-Sayevich, piano
Tatiana Ioudenitch, piano
Kenny Broberg, piano
Stanislav Ioudenitch, piano