ICM Gala – 2020
Did you miss Park ICM's virtual concert and fundraiser, Stanislav & Friends?
You're in luck! You can still see the full concert! With your donation of $25, you will receive a password protected link to watch at your leisure.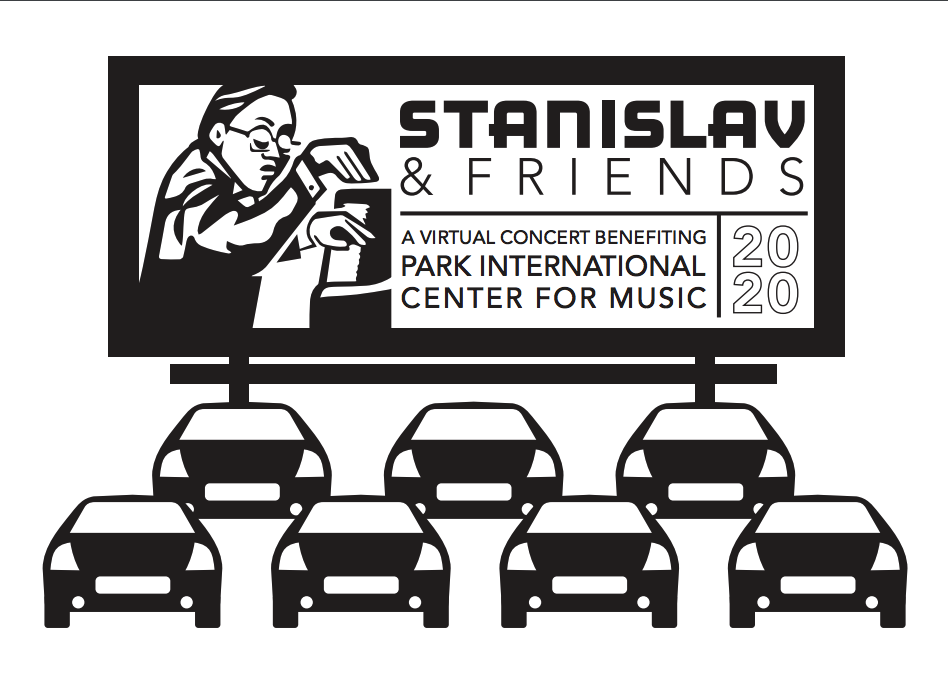 Park ICM's annual gala was a rousing success in 2020!
Featuring award-winning students and faculty from Park International Center for Music, we blazed new trails for classical music enjoyment by offering 3 Gala options, including a Drive-In Movie experience!
This year's performance included revered pianist Behzod Abduraimov who has become a globally recognized name AND an Instagram favorite. It also included the XVI International Tchaikovsky Competition (the Olympics of piano competitions) Bronze Medalist, Pianist Kenny Broberg, more award-winners than we can name, plus an 8-hand, 4-pianist, 2 piano finale which is guaranteed to bring down the house!
Our 2020 Performance Featured:
Behzod Abduraimov
Kenny Broberg
Laurel Gagnon
Maria Ioudenitch
Stanislav Ioudenitch
Tatiana Ioudenitch
Igor Khukhua
Dilshod Narzillaev
Lolita Lisovskaya-Sayevich
Ben Sayevich
Daniel Veis
Anastasia Vorotnaya
2020 Gala News & Press
devicm
Park ICM Unveils New Campaign Aimed at Helping to Save Its Fleet of Pianos Steinway describes their pianos as "the peerless instruments of uncompromising expression." We couldn't agree more which is why Park ICM became an "All-Steinway School." But [...]
The repertoire of Stanislav & Friends includes:
Beethoven, Piano Sonata in C-sharp minor "Quasi una fantasia" ("Moonlight"), Op. 27, No. 2, Mov. 1 & 3
Behzod Abduraimov, piano
Eugène Ysaÿe, Mazurka Op. 10, No. 2
Maria Ioudenitch, violin
Lolita Lisovskaya-Sayevich, piano
Gaspar Cassadó, Suite for Cello, III. Intermezzo e Danza Finale
Dilshod Narzillaev, cello
Kenny Broberg, Tale of Medtner
Kenny Broberg, piano
Fritz Kreisler "Caprice Viennois" Op. 2
Laurel Gagnon, violin
Lolita Lisovskaya-Sayevich, piano
J.S. Bach, Sarabande in D minor BWV 1008
Daniel Veis, cello
Nicolo Paganini, Caprice No. 24
Igor Khukhua, violin
Igor Stravinsky, Danse Russe from Ballet Petrouchka
Stanislav Ioudenitch, piano
Jan Radzynski, Summer Charms Rag
Ben Sayevich, violin
Lolita Lisovskaya-Sayevich, piano
Mack Wilberg, Fantasy on Themes from Bizet's Carmen
Tatiana Ioudenitch, piano
Behzod Abduraimov, piano
Anastasia Vorotnaya, piano
Stanislav Ioudenitch, piano
John Philip Sousa, Star and Stripes Forever (arr. Mack Wilberg)
Lolita Lisovskaya-Sayevich, piano
Tatiana Ioudenitch, piano
Kenny Broberg, piano
Stanislav Ioudenitch, piano