About Park University and Mackay Hall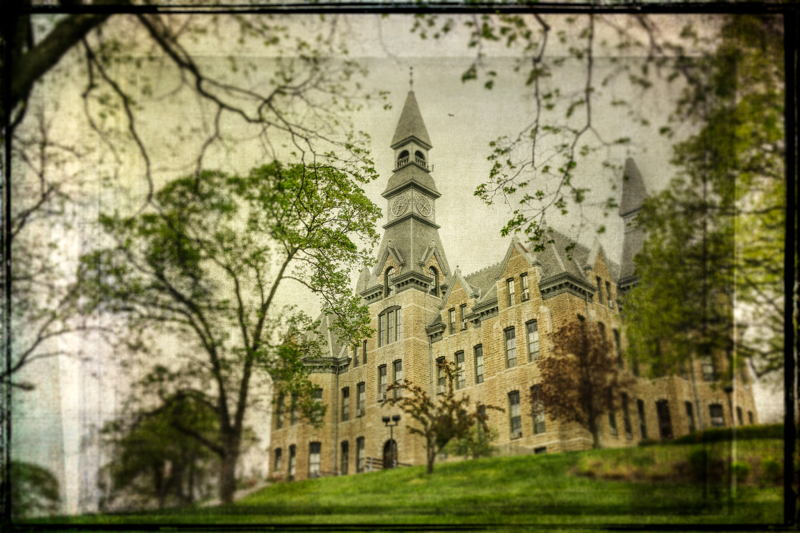 Founded in 1875 in Parkville, Mo., a suburb of Kansas City, Park University has developed into a comprehensive, independent institution that is a national leader in higher education. In 2000, Park achieved university status and now serves 17,000 students annually at 41 campus centers in 22 states and online, including campus centers in Parkville, Independence and Kansas City, Mo.; Lenexa, Kan., Austin and El Paso, Texas; Barstow and Victorville, Calif.; and at 33 military installations across the country.
Serving an ethnically diverse student population and non-traditional adult learners has, for many years, been central to Park's educational mission. Even in its first year, Park University enrolled women students as well as men, something that was unusual at the time; and two of the original 17 students were Native Americans. Park was also an early integrator when it welcomed African-American students to live in Park's residence halls in the 1950s.
Park continues to increase access to higher education by offering the quality undergraduate and graduate degrees students desire at locations, times and delivery formats that best serve their needs. The University has been ranked among the top private colleges/universities in the country for adult learners (Washington Monthly) as well as for annual return on investment (PayScale College ROI Report), and it is consistently ranked among the top least expensive private schools in the country.
Providing such access has developed considerable diversity among the student population, with more than 260 international students from 58 countries, and a 47 percent student representation from racial, ethnic and cultural groups typically underrepresented in colleges and universities. In addition, extracurricular activities and championship-caliber athletic programs (NAIA) complement Park's outstanding scholastic programs.
Park University offers numerous degree programs online, and it maintains a long-standing relationship with the U.S. military for which it has been recognized as one of the largest providers of online undergraduate education to military learners worldwide.  In addition, Park is among the top-ranked "Best for Vets" private college/university in the country as determined by Military Times magazine.
The defining landmark of the campus is Mackay Hall, named after an Illinois banker, Duncan Mackay who donated $25,000 in materials for the structure. The building was constructed using limestone mined on the campus grounds and built with the labor of students. Construction began in 1883 and was finished by 1893. Today the building is the main focal point of the campus and dominates the hillside, overlooking the quaint town of Parkville, MO. It is on the National Register of Historic Places.
For more information on Park University, please click here.