Public recitals presented by undergraduate and graduate students enrolled in Park University International Center for Music are an integral part of their professional training. Because all of the certificate and degree programs offered are performance focused on the training of classically trained musicians, these recitals provide opportunities for students to present public performances giving evidence of their ability to perform technically and musically challenging repertoire at the highest standard.
All recital performances held in the Graham Tyler Memorial Chapel, Park University, Parkville, MO.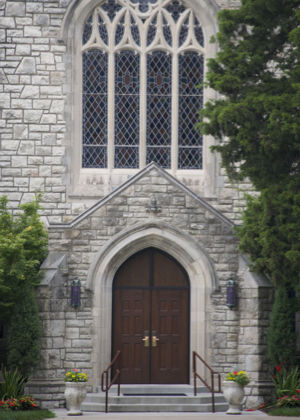 There are no upcoming recitals at this time.
Alfiia Mansurova
Alfiia Mansurova attended the Secondary Special School and College of the Kazan State Conservatory in her native city of Kazan, Russia, where she graduated with honors in 2014.  She is a laureate of the second degree of the First International Contest "Art-forum" (Kazan, 2010) and a diploma winner of the Open Competition of Young Violinists "West-Siberia-East". Alfiia participated in the International Festival TURKSOY (Turkey, 2012) as well as the ESTA 2015 String Conference (Middelburg, Netherlands). She has performed as a soloist in the Tatar State Philarmonic from 2014 to 2017 and participated in the International Orchestra of Harbin Conservatory in China in 2017. She is currently pursuing a Graduate Certificate at Park University where she studies with Violin Professor Ben Sayevich.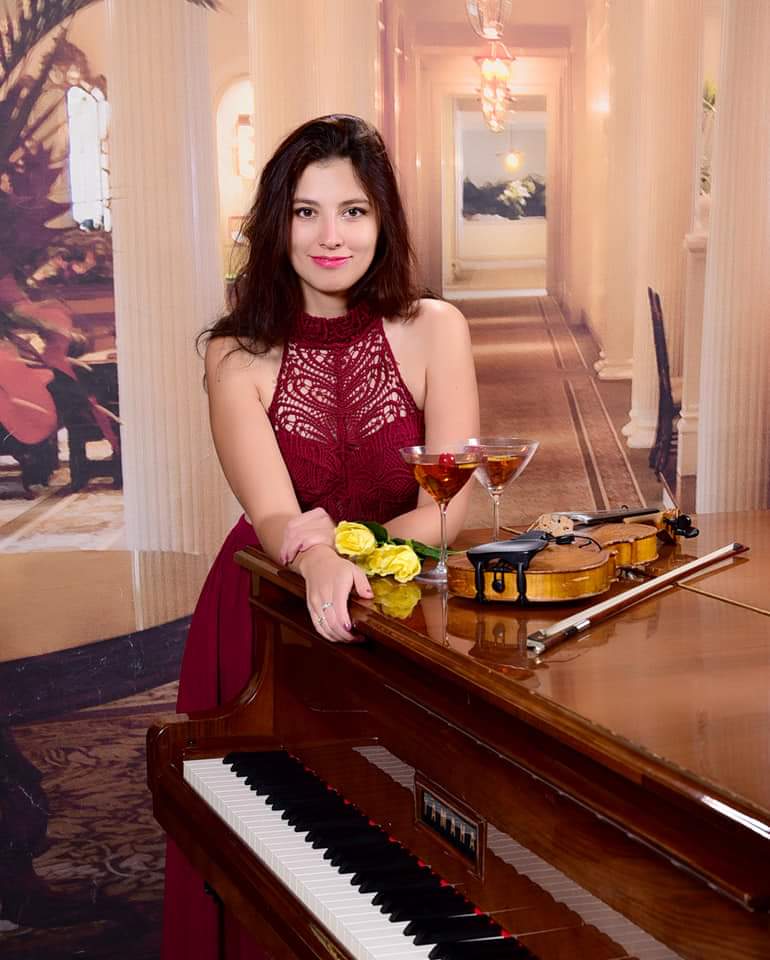 Andre Araujo de Souza
Andre Araujo de Souza was born in Brazil and started learning the violin at the age of eight years old at the Suzuki Musical Center, in Brazil, with Ademar Rocha. Later he took lessons from Prof. Yerko Pinto Tabilo at Federal University of Paraiba (UFPB), from where he received his bachelor's diploma in 2009. Andre studied at Utah State for a year and a half under Prof. Will Fedkenheuer. In 2016, he was in Prof. Charles Stegeman's violin studio in an artist diploma and a year later he would be entering Penn State master's degree program as one of the teaching assistants of Prof. Max Zorin.
2019 was a special year for Andre not only because he received his master's diploma, but also and specially because he married the woman of his life. In the same year, he moved to Kansas City to complete a two-year artist certificate under the tutelage of Prof. Ben Sayevich, at Park University. During this time, he became a father of the most beautiful and precious girl. Soon his little one became the center and joy of his life.
Andre received many awards as a performer, in Brazil and in USA. He was winner of the Concerto Competition at Penn State University (2018), winner of the Musica no Museu Competition for Young Soloists (Rio de Janeiro, Brazil, 2015), winner of the Concerto Competition at Utah State (2011), received the 2nd prize and Ole Bohn special award at Paulo Bosisio National Violin Competition (Brazil, 2016) and winner of the National Chamber Music Competition of Joao Pessoa (Brazil, 2001). He played in many solo, chamber music and orchestra performances and participated in several music festivals in USA, Brazil and Germany.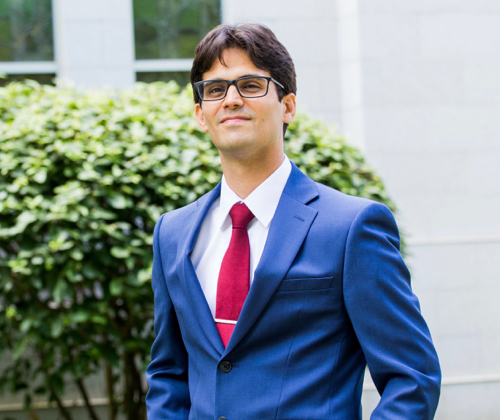 David Horak
A native of Vermont, is a senior at Park University, studying the violin with Ben Sayevich.
In January 2020, David performed music by Copland, Dello Joio, and Caroline Shaw in a collaboration with the Martha Graham Dance Company and music by Haydn and Mozart in a faculty chamber music recital at Dartmouth College.  David regularly returns to Vermont to play with the Dartmouth (College) Symphony,  where he was a member from 2013-2018. Since 2016, David has been a member of the Opera North (NH) orchestra, performing operas including Tosca, Tales of Hoffmann, Barber of Seville, and MacBeth.
David has participated in summer festivals, including  the National Youth Orchestra (USA),  Decoda/Skidmore Chamber Music Festival, Boston University Tanglewood Institute, Kinhaven Music School, and Apple Hill Center for Chamber Music.
David has performed as a soloist on both violin and piano, collaborating with the Windham Orchestra (VT), University of Vermont Orchestra, and the Burlington (VT) Chamber Orchestra He has played in masterclasses for Miriam Fried, Shmuel Ashkenasi, Bayla Keyes, Soovin Kim, and the Danish and Shanghai String Quartets.  Before beginning his studies at Park University, David studied  the violin with Magdalena Richter and the piano with Victoria Dobrushina. David enjoys cooking, table tennis, riding motorcycles, and competitive fencing.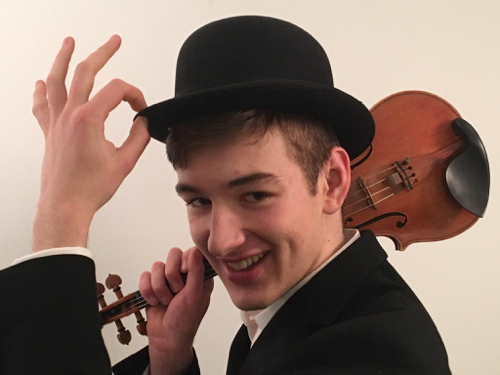 Maria Begacheva
Maria Begacheva, is a student of Daniel Veis who recently graduated with Masters degree in Cello Performance and started working on her Graduate Certificate in Cello Performance. In 2017 -2018 she was a teaching assistant at the University of Illinois under the direction of Dmitry Kouzov. Maria received her Bachelor's in Music Performance from the Wichita State University where she studied with Leonid Shukaev, and worked as a teaching assistant at the Wichita State University School of Music. Prior to coming to the United States Maria studied in the St. Petersburg State Conservatory with Professor A. Massarsky and graduated from the Rimsky-Korsakov Music Academy where she studied with Olga Rudneva and has received her degree in Music Performance and Education.
In 2010 Maria participated in a Chamber Musical Festival in Bayreuth, Germany, where she took master classes from the members of the Berlin Philharmonic Orchestra. That same year her quartet was selected to participate in the musical series "News of Shostakovich" at the Society of Composers in St. Petersburg where they performed the Eighth quartet of Shostakovich. Maria is a winner of several music competitions in the United States and Russia, including second place at the International Youth Festival-Competition "Window to Europe," numerous awards at the Wolff-Bing chamber music competition at Wichita State University, and the alternate award at the Music Teachers National Association Competition for Kansas. In summer 2017 Maria was invited to work at Opera in the Ozarks, Arkansas. In September 2017 she received a position of an Associate Principal at the Sinfonia da Camera Chamber Orchestra. Maria Begacheva is a devoted teacher, an experienced chamber musician, looking forward to continuing her education, and pursuing her goal to become a professional musician.