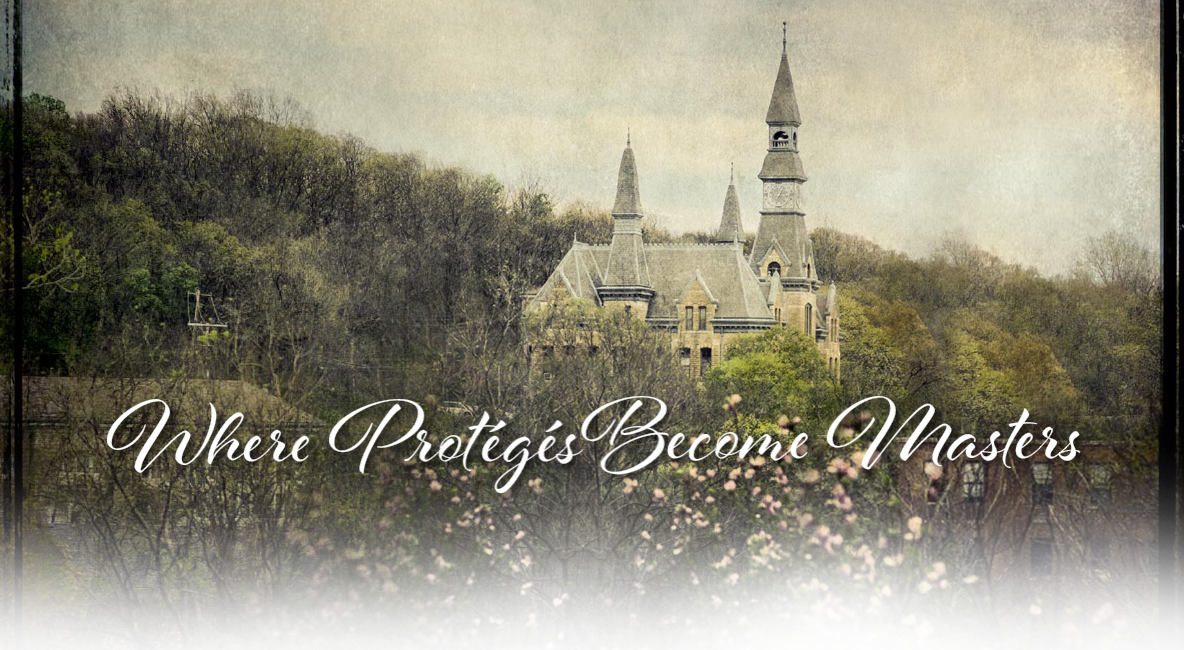 Laurel Gagnon, an alum of Park ICM's violin studio under Professor Ben Sayevich, has won Third Place of the Elmar Oliveira International Violin Competition. Laurel was one of four finalists to compete this weekend, January 28 & 29.
More information can be found HERE.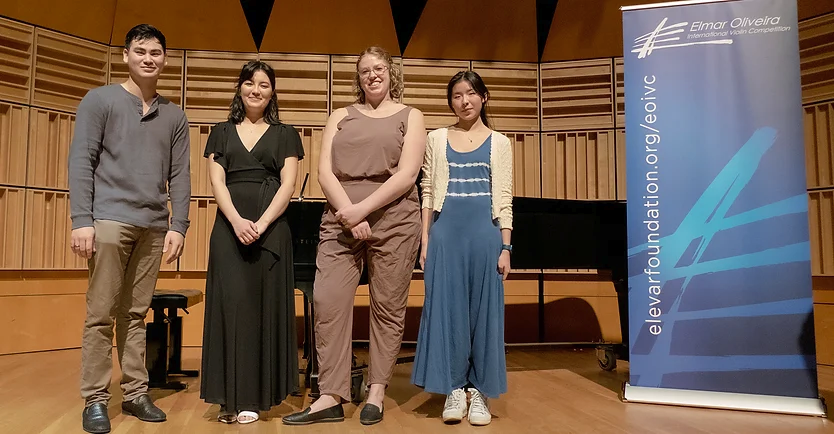 Photo courtesy of EOIVC. Finalists from left to right: Zachary Brandon (24, United States), Gabrielle Després (22, Canada / United States), Laurel Gagnon (28, United States), and  Hina Khuong-Huu (18, France / Japan / United States)
March 11, 2023
7:00 P.M.
Kauffman Center For The Performing Arts
Held each year in the Kauffman Center for the Performing Arts, it's a rare opportunity to experience the magnificence of Park International Center for Music's award-winning artists. All on one stage. All in one night. Single Tickets are now available HERE or BECOME A SPONSOR and participate in additional special events around the performance.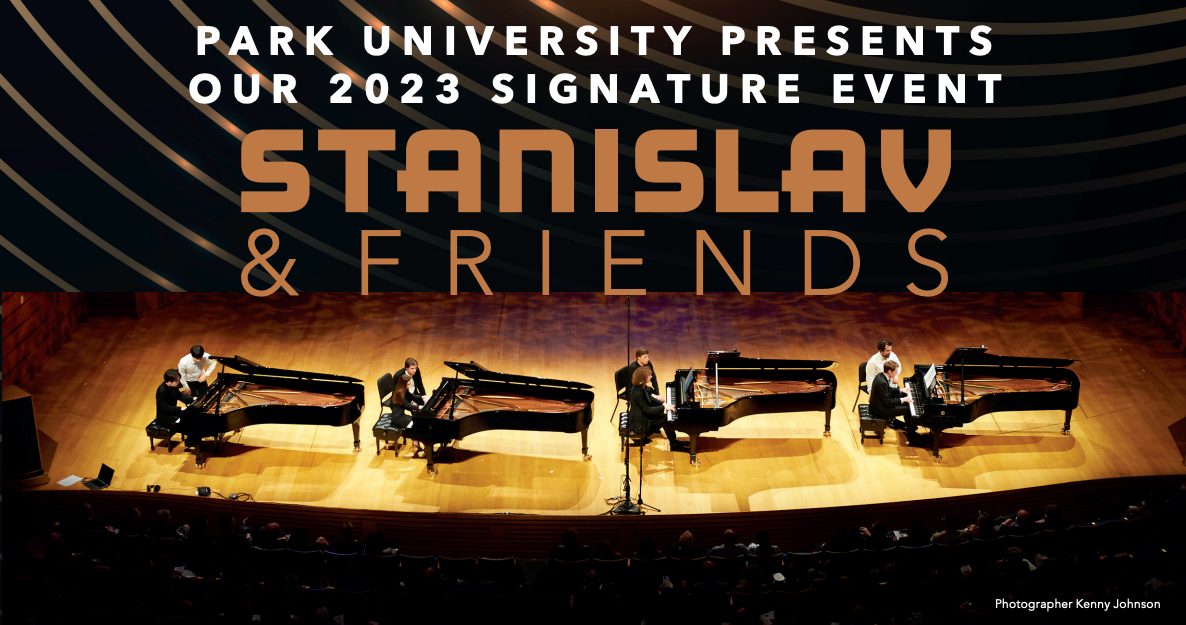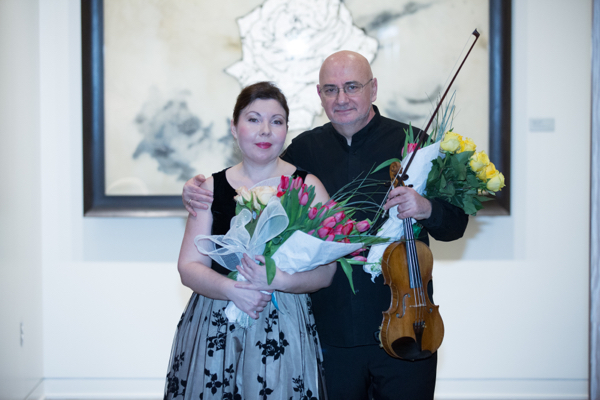 At the 1900 Building
1900 Shawnee Mission Parkway, Mission Woods, Kansas
February 9, 2023, 7:30 p.m.
Established as one of THE best musical couples right here in the Midwest, husband and wife duo, Ben Sayevich, Violin, and Lolita Lisovskaya-Sayevich, Piano, will be presented at the 1900 Building. Program Information Here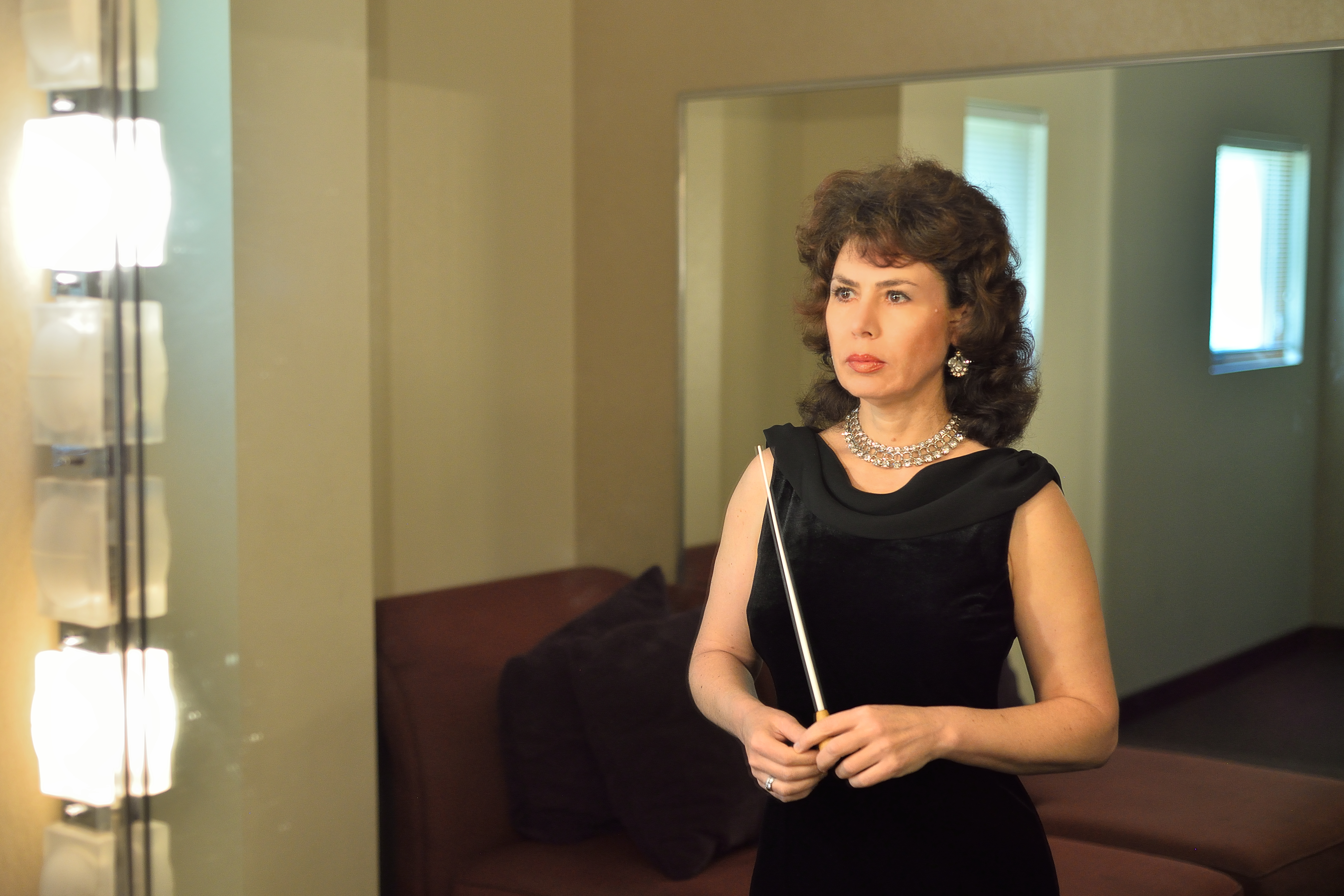 Friday, February 17
7:30 p.m.
Graham Tyler Memorial Chapel
Guest Conductor Suzanna Pavlovsky, Founder and Artistic Director of Ensemble Eclectica and Founder and Music Director of the Palmetto Chamber Orchestra, will lead the ICM Orchestra in "romantic" works by Rossini, Korngold, Vivaldi, Marquez and more. The concert is free with registration. Program Information Here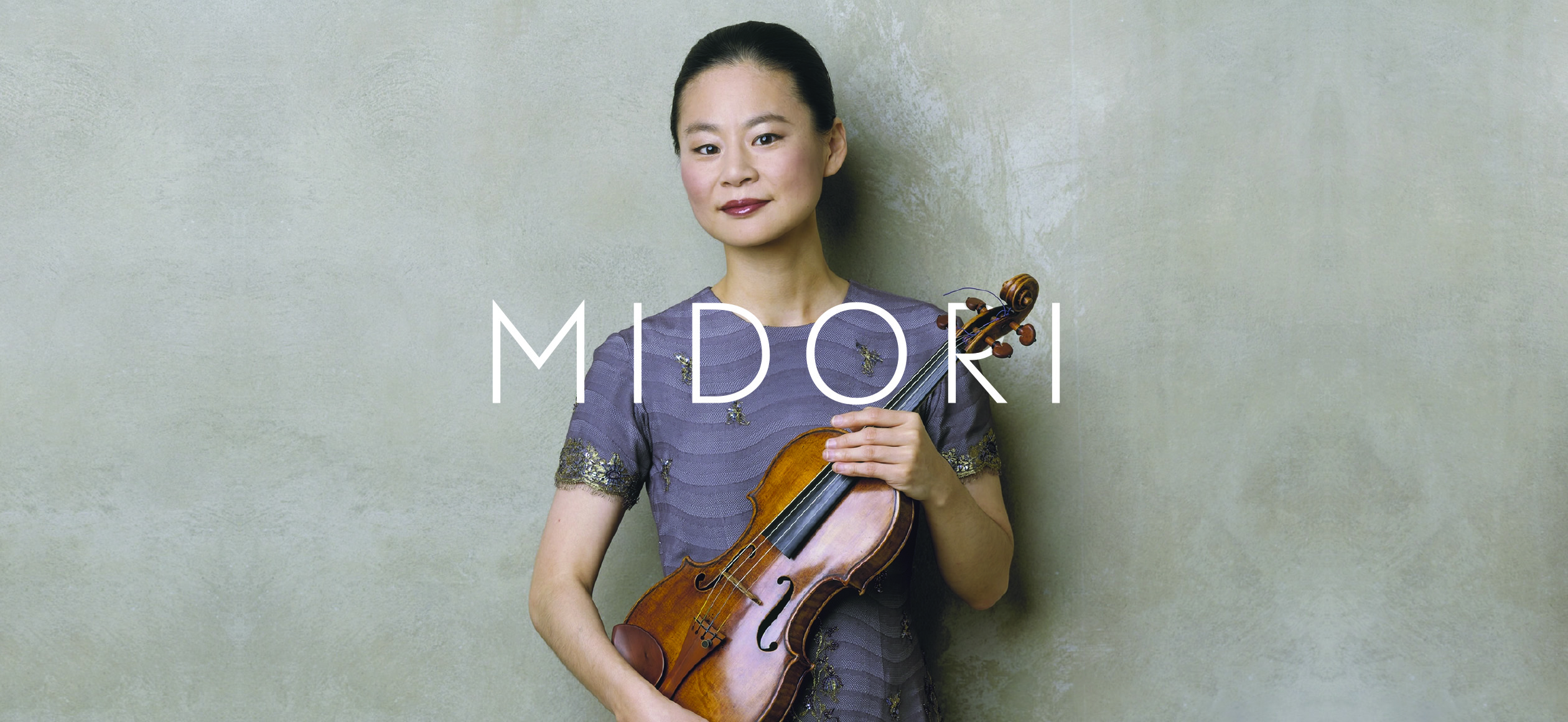 Master Classes With World Renowned Violinist, Midori
Sunday, February 19, 2023
Morning Session: 11:00 a.m.-1:00 p.m. | Afternoon Session: 2:00-6:00 p.m.
Graham Tyler Memorial Chapel
Since her 1982 performance with the New York Philharmonic at the age of 11, Midori has literally been a household name in the public imagination as well as the classical violin world. We are thrilled and humbled to be able to offer our violin students the opportunity to work with this beloved, world class performer. Sessions will be open to the public with a reservation. To reserve your seat, email Advancement@park.edu and indicate whether you wish to attend the morning or afternoon session.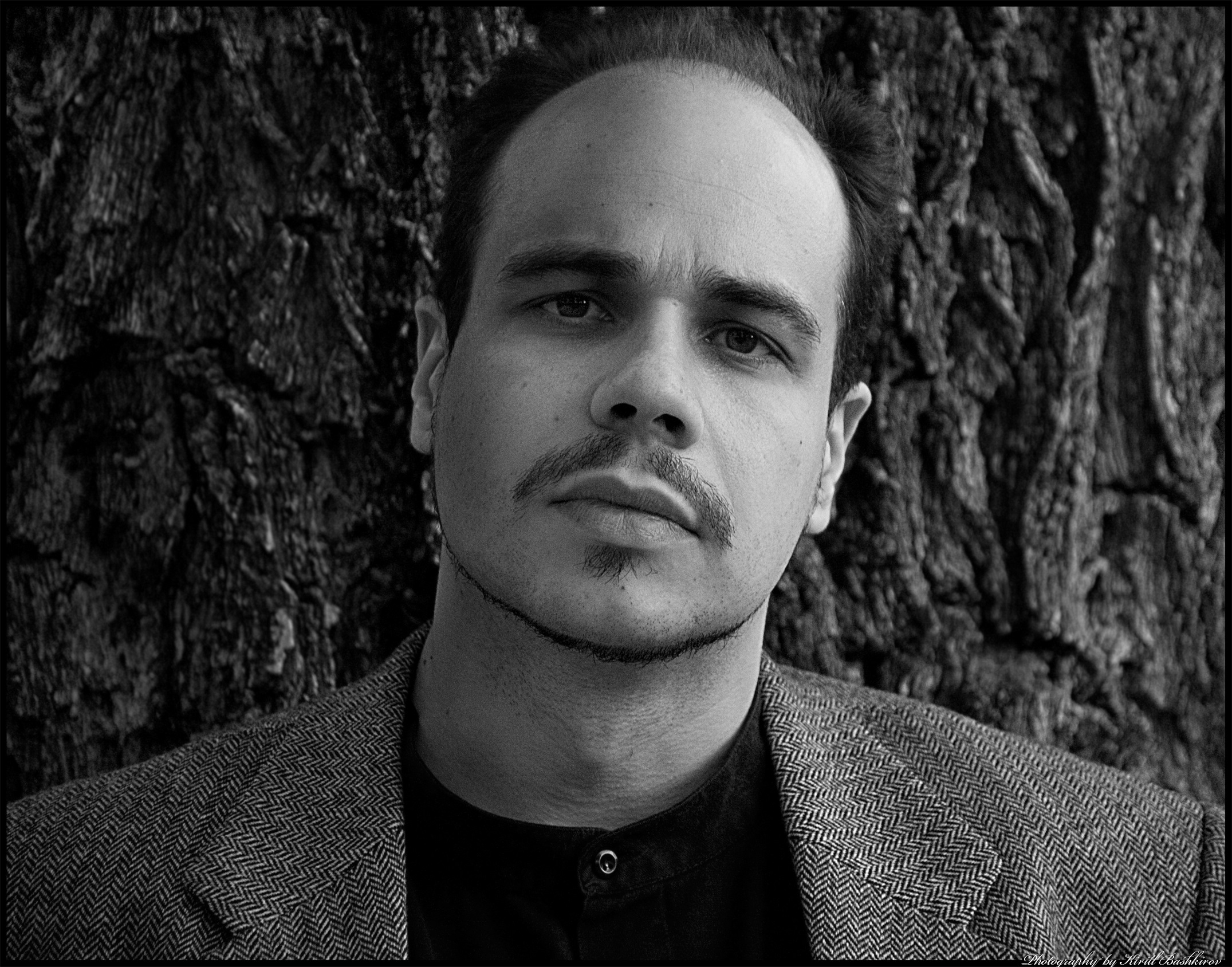 1900 Building
1900 Shawnee Mission Parkway, Mission Woods, Kansas
February 24, 2023, 7:30 p.m.
As soloist, Mehner has performed throughout Europe, the United States, Russia, Central America, Korea and Japan with orchestras such as Munich Philharmonic, Moscow Philharmonic, Teatro Alla Scala Philharmonic, Scottish Chamber Orchestra, Prague Philharmonic Radio Svizzera Italiana, Norddeutsche Rundfunk, and most of Spanish orchestras. Program Information Here
PARK UNIVERSITY'S INTERNATIONAL CENTER FOR MUSIC CONTINUES CELEBRATION OF 20TH ANNIVERSARY
Spring 2023 Semester Offerings Will Leave Audiences Wanting More
Park University's International Center for Music (Park ICM) started its Twentieth Anniversary Season with a bang with five concerts that included Park ICM's Cliburn finalist, Ilya Shmukler, world-renowned violinist Shmuel Ashkenasi, and packed houses of enthusiastic classical music lovers. Continuing their season in January, Park ICM will gain momentum clear through the last note with international piano sensation Behzod Abduraimov at the Folly Theater on May 11th. Be sure to purchase tickets and make reservations for these amazing events. Read Full Press Release Here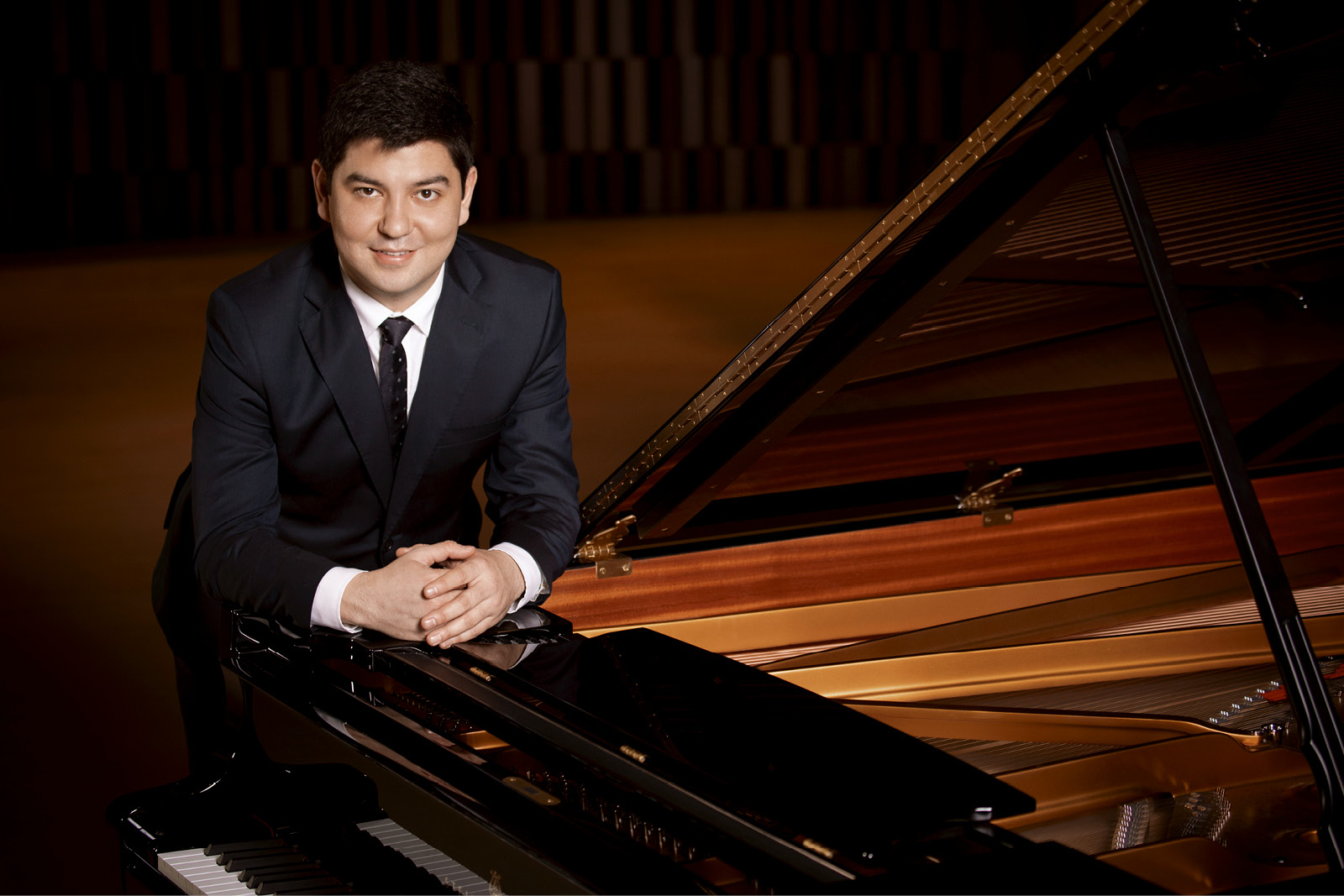 Park ICM's Patrons Society kicked off the 20th Anniversary Season at the home of John and Angela Walker on October 6th with toasts to ICM's faculty and student artists.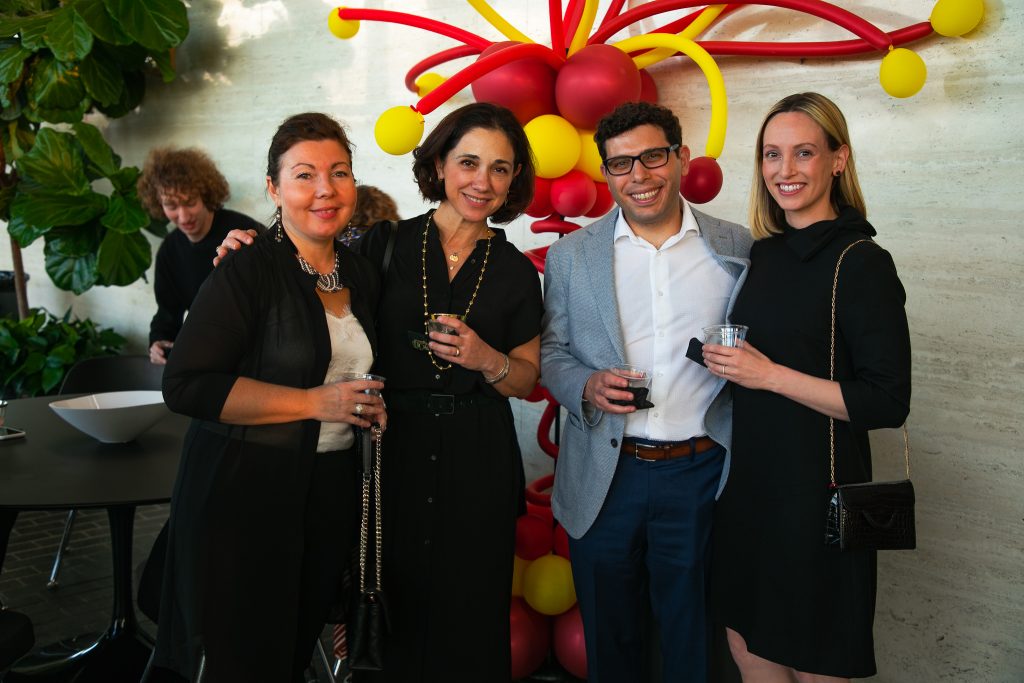 Nestled in the river bluffs overlooking Kansas City, MO, a musical enclave is quietly producing some of the best classical musicians in the world.
Based on the Classic European Apprenticeship Model, the Park International Center for Music is transforming talented protégés in piano, violin, viola and cello into world-class performers.
Our internationally renowned instructors prepare students not only for the rarefied air of top international competition, but also in the life skills needed to thrive in their chosen profession.
No other American music program provides this intensive European protégé/master training.