Nestled in the river bluffs overlooking Kansas City, MO, a musical enclave is quietly producing some of the best classical musicians in the world. Based on the Classic European Apprenticeship Model, the Park International Center for Music is transforming talented protégés in piano, violin, viola and cello into world-class performers.
Our internationally renowned instructors prepare students not only for the rarefied air of top international competition, but also in the life skills needed to thrive in their chosen profession.
No other American music program provides this intensive European protégé/master training.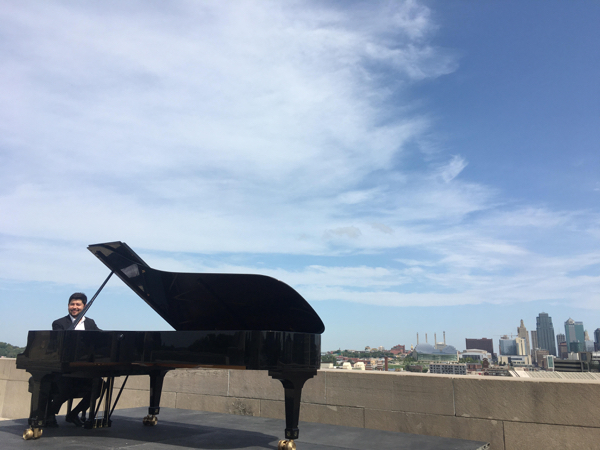 Stanislav & Friends
Park ICM's annual gala will indeed happen in 2020! We invite you to experience the award-winning students from Park International Center for Music in a virtual concert.
Learn More Here!
On-demand video link and password was distributed to all ticket holders via email with the subject line Video Link | Stanislav & Friends 2020 from Park University.
If you did not receive, or have misplaced, your password, you can contact Lisa Hickok who will confirm your ticket and re-send your password: Lisa.Hickok@Park.edu
September 25-27, 2020
Full Broadcast will be available for on-demand viewing between the hours of 12 a.m., 9/25, and 11:59 p.m., 9/27
Tickets are still available.
KSMO Broadcast
Sunday, September 27, 2020, 11:00 a.m.
1 Hour edited concert will air on KSMO-TV
Free ICM Concert to Appear on KSMO-TV Courtesy Stern Foundation
Made possible in part by the Richard J. Stern Foundation for the Arts, Stanislav & Friends 2020 will air in edited form on KSMO-TV this Sunday, September 27, at 11:00 a.m.
The full 75-minute concert is still available for a $25 donation from September 25 to September 27 on ICM.PARK.EDU via password protected link with all original musician interviews, community endorsements and musical performances. But for this free TV airing on KSMO, the concert has been condensed into a 58 minute broadcast. Get Full Concert On-Demand Tickets Here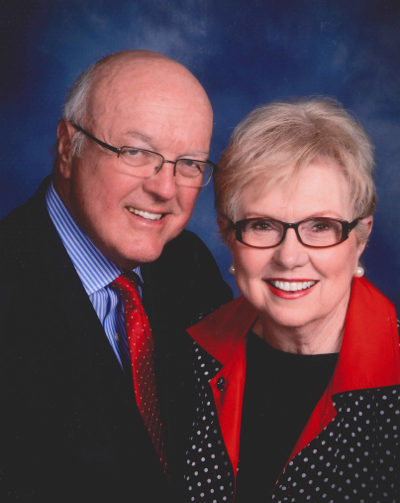 Kay Barnes and Tom Van Dyke to Serve as Honorary Chairs of Park ICM Gala
One of Kansas City's favorite couples will be leading the planning for Park University's second annual Stanislav & Friends, benefiting its renowned music program, Park International Center for Music. The Honorable Kay Barnes and her husband, Tom Van Dyke, are serving as the Gala's Honorary Chairs, celebrating the incredible alumni and students of this unique boutique music conservatory.
Videotaped in Helzberg Hall at the Kauffman Center for the Performing Arts, this virtual concert benefits students and performances of Park ICM. Kay and Tom are excited to lend their names to this star-studded event that will include super star pianist Behzod Abduraimov, Tchaikovsky International Piano Competition finalist, Kenny Broberg, and, of course, Van Cliburn Gold Medalist, Stanislav Ioudenitch.
Park ICM Masters in Concert Presents Ben Sayevich, Violin, & Lolita Lisovskaya-Sayevich, Piano
Thursday, October 15, and Saturday, October 17, 2020 | 7:30 p.m. | 1900 Building
The highlight of the evening will be the famed Violin Sonata by Richard Strauss. Written between 1887 and 1888 at the young age of 23, it is noted for its lyrical beauty and its technical demands made on both violinist and pianist. The concert program also includes Beethoven Sonata No. 1, Op. 12 in D-major. More Program Information Here
For the safety of performers and audience members alike, we've added a second performance and reduced the audience size. This exclusive event has taken a price reduction to be kind to even our most loyal patrons during the pandemic: $20 Adults, $5 Students (with ID).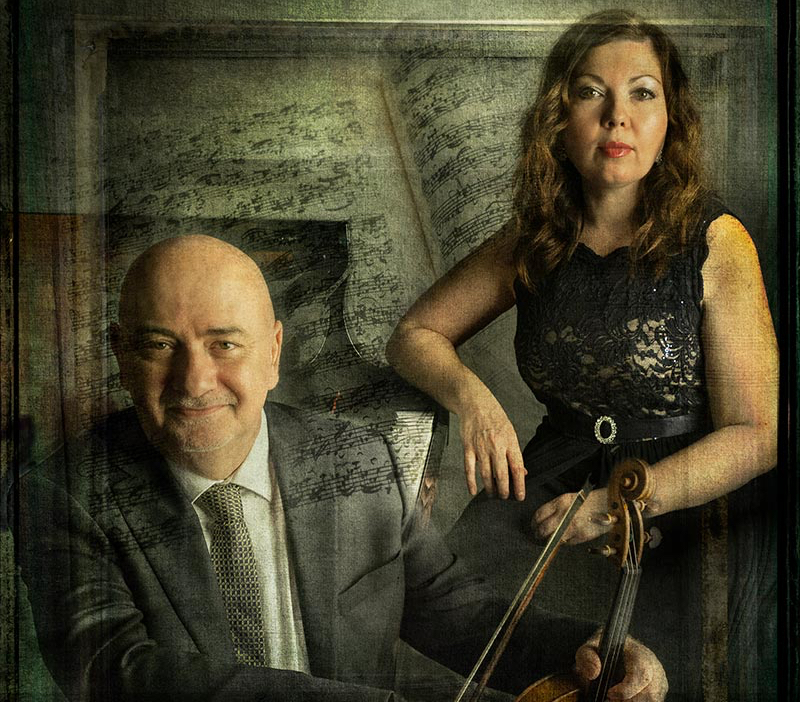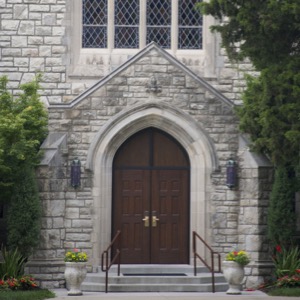 ICM Orchestra Announces 2020-21 Free Concert Season
The ICM Orchestra showcases students in the Graham Tyler Memorial Chapel on the beautiful Park University campus. Concerts are free and open to the public. More information about the programming will be announced as the season progresses, but for now put these dates on your calendar!
All concerts begin at 7:30 p.m.
Friday, October 9, 2020
Friday, November 20, 2020
Friday, February 12, 2021 – Join us for a special Valentine's Concert!
Friday, March 19, 2021
Friday, April 20, 2021
Season to be announced in Kansas City Star April 19 – Read Full Article
Park International Center for Music (Park ICM) announced today that their 2020-2021 Season would once again kick off in September at the Kauffman Center for the Performing Arts with Stanislav & Friends. In addition to the premiere concert at the Kauffman Center, Park ICM will have six extraordinary offerings this coming year, all being performed at the 1900 Building in Mission Woods, Kansas. Read Full Press Release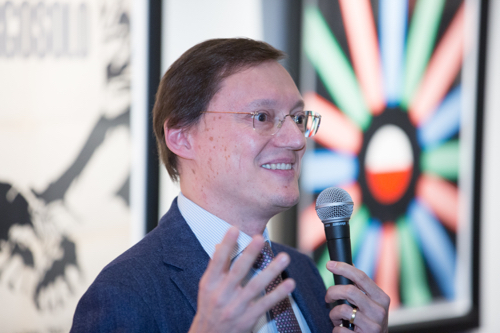 In 2019-2020, Park University's International Center for Music had five students win top prizes in some of the most prestigious international music competitions in the world. This is a success ratio not enjoyed by any other music conservatory in the country. It is also the most award winners that Park University has celebrated in a single academic year since its inception in 2003.
Because of COVID-19, Park University was not able to publicly celebrate our award winners. But our loss is your gain as we're taking our celebration to the clouds. You can watch their performances in the comfort of your home and at your leisure. Help us celebrate our students' successes. Click here for information on all our award winners and to connect to their self introductory and performance videos. Congratulations Dilshod, Igor, Kenny, Kyoshiro, and Simon!