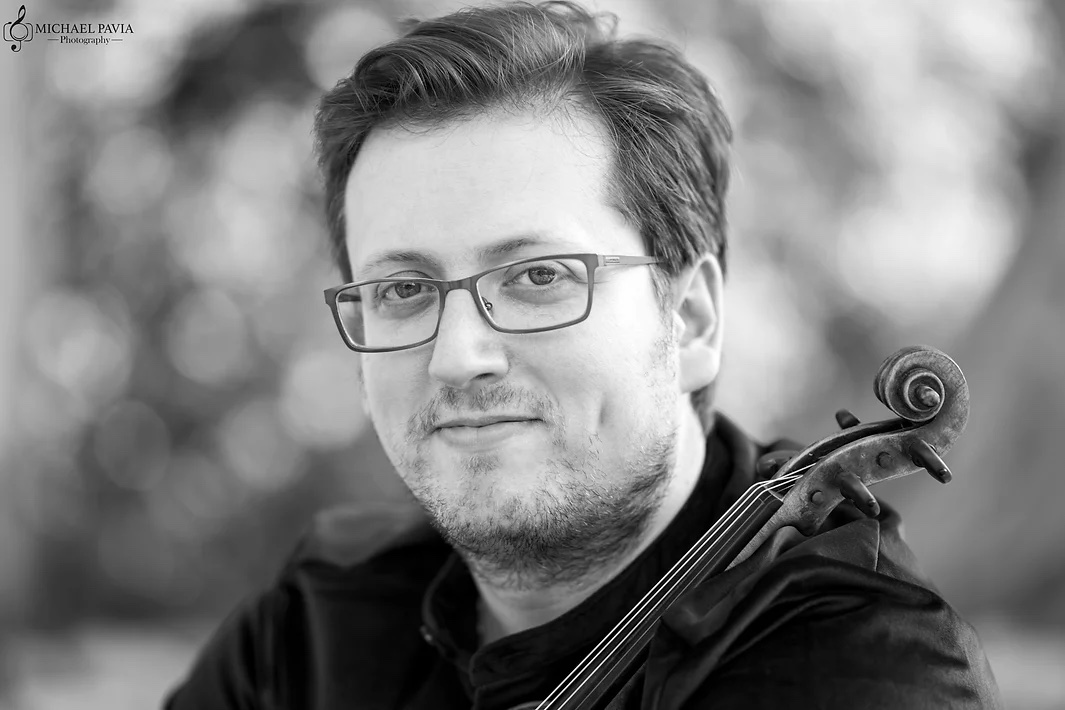 A Letter From David Radzynski
Ben Sayevich is one of the greatest violin teachers in the world today.  It is without a doubt that I owe much of my success to his teaching.  There is no one who gave me the kind of attention, patience and dedication that Ben has given me, and I am eternally grateful for it.  We were a team from the very beginning, and I feel our work together has only just begun.  I will continue coming to ICM both as concertmaster of The Cleveland Orchestra, as a former student of Ben Sayevich, and as a lifelong friend of the institution.  What started as a team of student and teacher has sprouted into the greatest of friendships and musical collaborations.
I must also express my deepest gratitude to Lolita Lisovskaya Sayevich.  As concertmaster I have performed with the best pianists in the music business, and I have yet to find someone who can match Lolita in her musical ability, personal sensitivity and pianistic flexibility.  If there is ever a time when I need a pianist to perform with, Lolita is and will always be my number one choice.  She is the glue that holds ICM together, and the inspiration behind much of my performances both in ICM and abroad.
I would be remiss if I did not mention Stanislav Ioudenitch, an incredible friend and one of my staunchest supporters.  Without Stanislav we would not have this incredible institution.  He is not only an incredible pianist and teacher, but a man of clear vision.  It is through this vision that we continue to build the International Center for Music, a musical gem in the United States that continues to blossom into one of the most unique music schools in the country.
David Radzynski