Nestled in the river bluffs overlooking Kansas City, MO, a musical enclave is quietly producing some of the best classical musicians in the world. Based on the Classic European Apprenticeship Model, the Park International Center for Music is transforming talented protégés in piano, violin, viola and cello into world-class performers.
Our internationally renowned instructors prepare students not only for the rarefied air of top international competition, but also in the life skills needed to thrive in their chosen profession.
No other American music program provides this intensive European protégé/master training.
Park ICM Students in Concert
Award-winning cellist, Dilshod Narzillaev, is a rising star in the classical music world. Born in Uzbekistan, Dilshod is now a student at Park International Center for Music studying with Professor Daniel Veis. He is the winner of several competitions including the grand prize at the Alexander Glazunov competition in Paris and the grand prize in the Uzbekistan Republic Competition.
Dilshod will be soloist with the Park ICM Orchestra on March 1st, 7:30 p.m, in the Graham Tyler Memorial Chapel at Park University. Program Information Here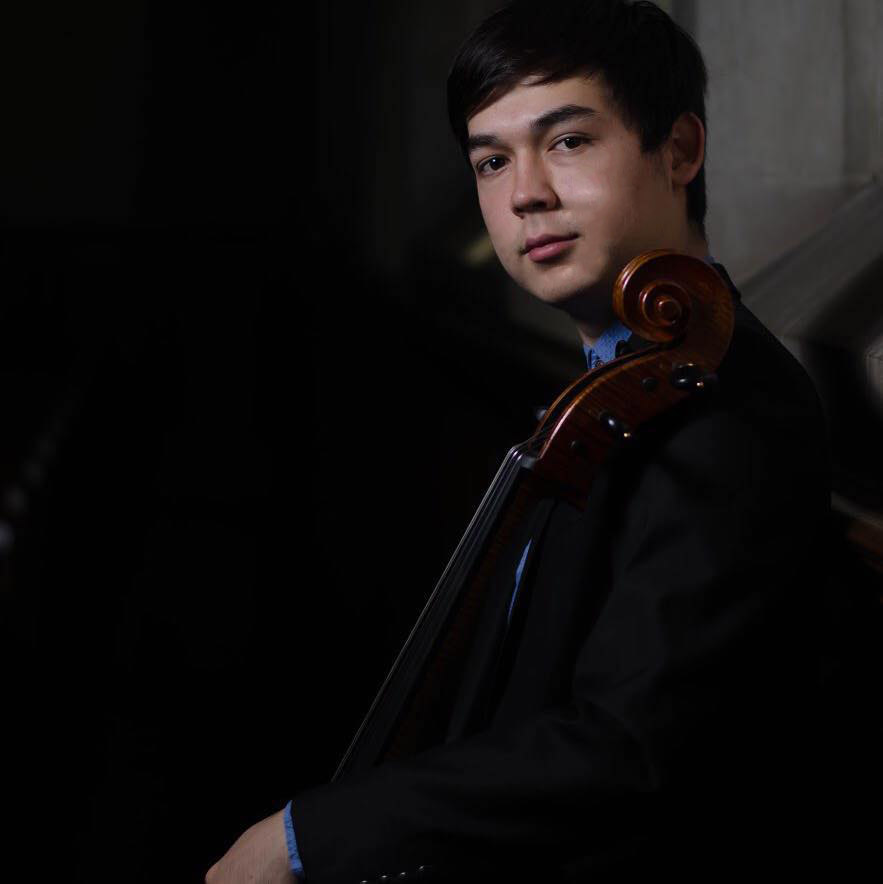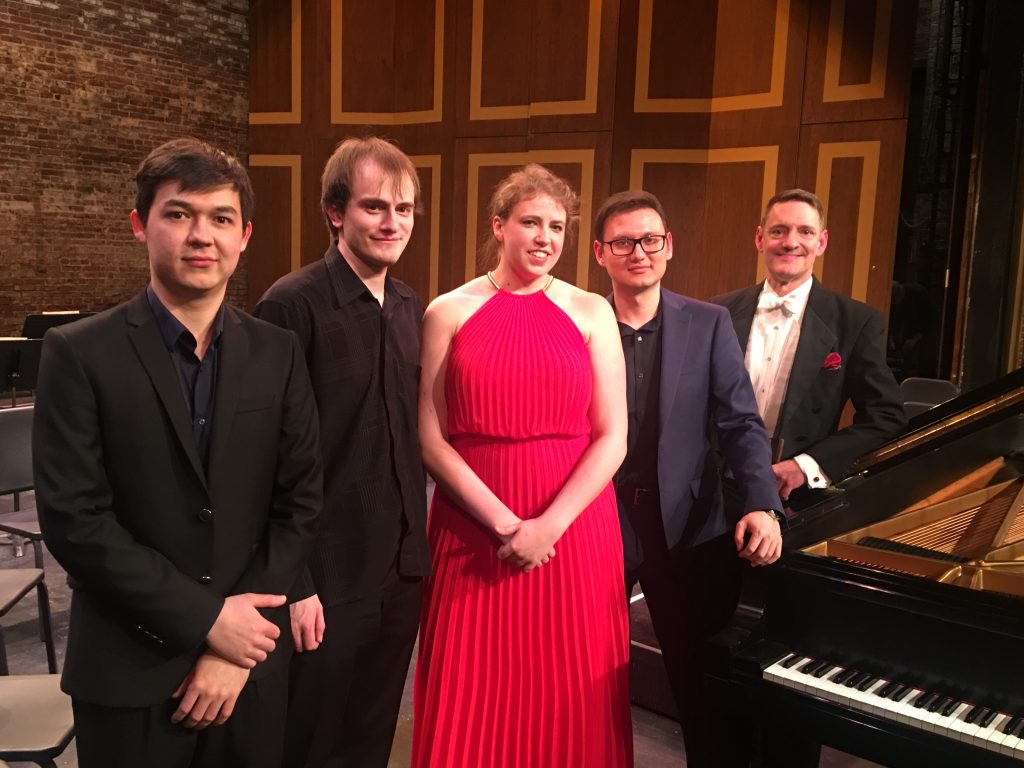 Park ICM Soloists Perform with Kansas City Chamber Orchestra
Park ICM Soloists posed for a photo with Maestro Bruce Sorrell immediately following "Bridges of the Heart," the Valentine's Concert of the Kansas City Chamber Orchestra at The Folly Theater. Park ICM provides soloists to the chamber orchestra for at least one concert each year. The students performed work by Haydn, Saint-Saëns, Kreisler, Tchaikovsky and Chopin. Afterward attendees had the chance to mingle with the students at a champagne and chocolate reception.
Park ICM Students in the News
Park ICM Alumnus Mansur Kadirov recently was one of two winners of the Glenn Gould School 2018-2019 Concerto Competition. Winners will receive a performance date with the Royal Conservatory Orchestra in Toronto during their 2019-2020 season. They also receive the Tom Thomas Award, an annual prize for students who demonstrate exceptional potential for a solo career in classical music.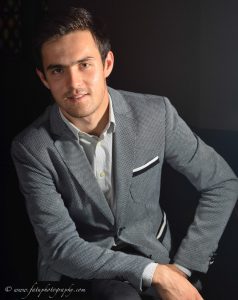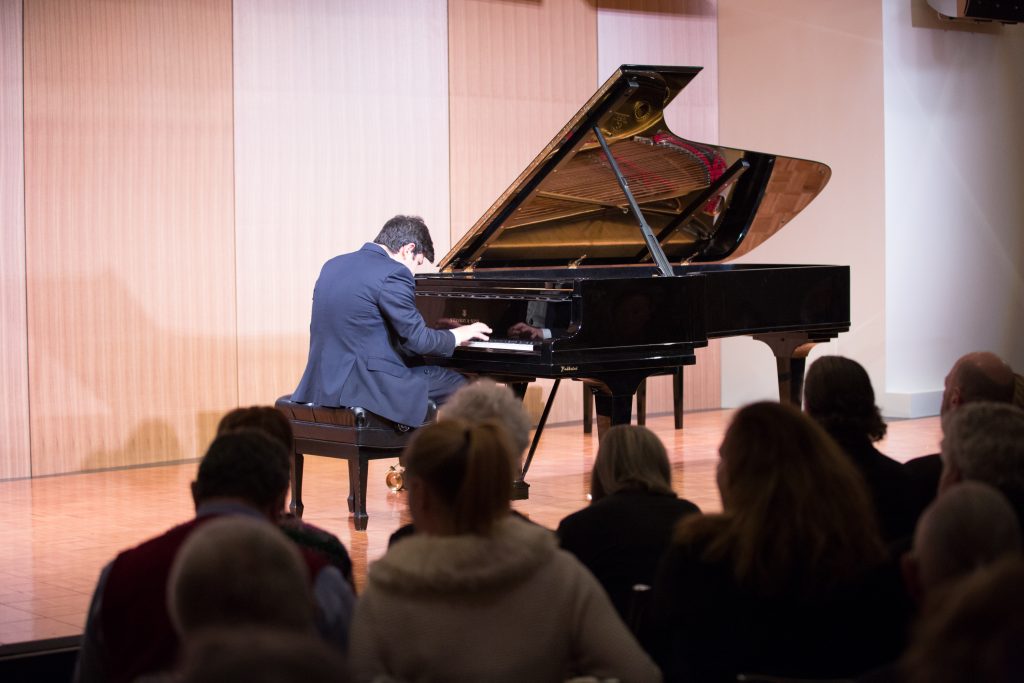 PROTÉGÉS BECOME MASTERS
The Parkway Theater at The 1900 Building was filled to the brim on Saturday, January 19th to witness the brilliance of pianist Behzod Abduraimov. Presenting a solo concert in Kansas City for the first time in two years, the Artist in Residence at Park International Center for Music did not disappoint. During his program called "Love and Death," which included works by Wagner, Liszt and Prokofiev, Behzod literally had the audience on the edge of their seats anticipating the next note. View Images from the Reception