Nestled in the river bluffs overlooking Kansas City, MO, a musical enclave is quietly producing some of the best classical musicians in the world. Based on the Classic European Apprenticeship Model, the Park International Center for Music is transforming talented protégés in piano, violin, viola and cello into world-class performers.
Our internationally renowned instructors prepare students not only for the rarefied air of top international competition, but also in the life skills needed to thrive in their chosen profession.
No other American music program provides this intensive European protégé/master training.
PROTÉGÉS BECOME MASTERS
Park ICM Founder and Van Cliburn award winner Stanislav loudenitch poses with former protégé, Behzod Abduraimov, who currently is selling out concerts around the world including Carnegie Hall, the Hollywood Bowl, and the Royal Albert Hall accompanied by the London Philharmonic Orchestra.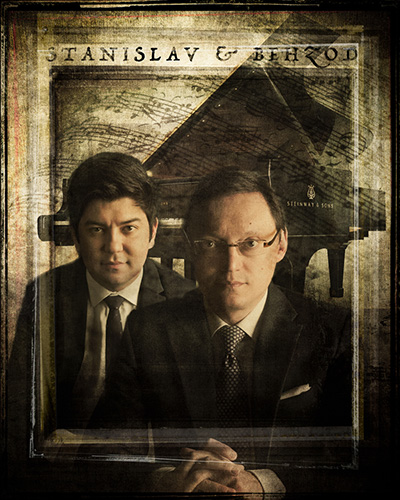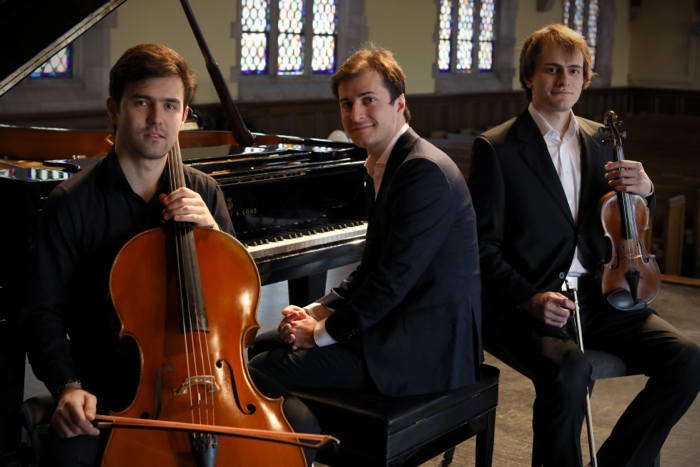 New Spring Horizons:
Park ICM With the Kansas City Chamber Orchestra
Friday, April 27, 2018, 8:00 p.m.
Helzberg Hall, Kauffman Center for the Performing Arts
A magnificent evening of classical music with the KC Chamber Orchestra featuring some of Park ICM's most acclaimed students including Van Cliburn Silver Medalist Kenny Broberg, piano, Mansur Kadirov, cello, and Igor Khukhua, Violin. Click for Program Information and More About the Performers
Tickets $30-$40 at kcchamberorchestra.org/tickets/
PARK ICM IN THE NEWS
Park ICM graduate student, Igor Khukhua, violin, was awarded First Place in the Strings Division of the 2018 Naftzger Young Artists Competition in Wichita, Kansas. The finals of the competition were held in late March at the Wiedemann Hall on the campus of Wichita State University. The Naftzger Competition is one of the oldest music competitions in the United States. Since 1940, the Naftzger Competition has presented outstanding students with an important career development opportunity. It is administered by the Wichita Symphony Society and is made possible by The Naftzger Fund for Fine Arts, Inc., created by Mr. and Mrs. M.C. Naftzger in memory of L.S. Naftzger, Ida L. Naftzger and Lee Southwell Naftzger II.
Pictured from left to right: Front Row – Thomas Cooper (violin), Beatrice Kim (soprano), Junwen Liang (piano), Dorien Tate (bass trombone). Second Row – Malcolm Liu (piano, division winner), Dorian McCall (bass-baritone, voice division winner), Igor Khukhua (violin, strings division winner), Damian Cheek (saxophone, overall winner)