Saturday, March 23, 2019
7:30 p.m.
1900 Building, 1900 Shawnee Mission Parkway, Mission Woods, Kansas 66205
Called "a genuine musician," by Isaac Stern, Dang Thai Son is one of the great outstanding musicians of our time. Since winning the Chopin Competition, his international career has taken him to more than 40 countries and into such renowned concert halls as Lincoln Center (New York), Barbican Center (London), Salle Pleyel (Paris), Herculessaal (Munich), Concertgebouw (Amsterdam), Opera House (Sydney), and Suntory Hall (Tokyo). His program will include works by Chopin and Debussy.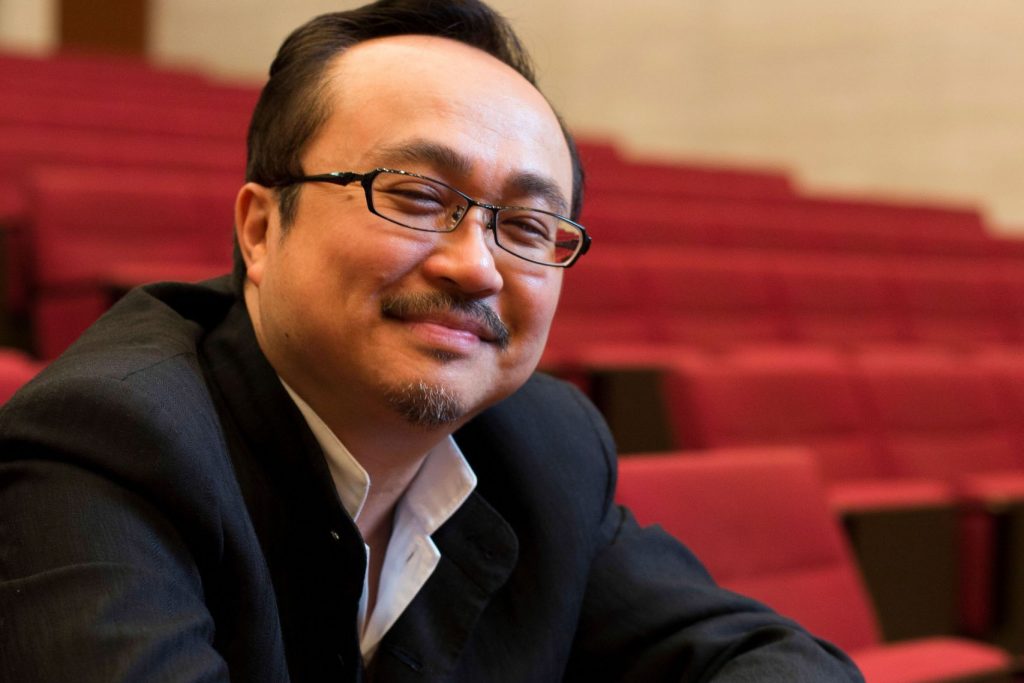 Program
C. Debussy : Five Preludes
Brouillards
La puerta del Vino
La danse de Puck
Les sons et les parfums tournent dans l'air du soir
Feux d'Artifice
F. Chopin
Barcarolle in F sharp major op.60
Mazurka in a minor op.17 no 4
Rondo a la Mazurka in F major op.5
Scherzo in B flat minor op.31
Biography
Dang is regarded as a masterful interpreter of the works of Chopin and French repertoire. He has performed extensively in top concert halls and with major orchestras around the world, and has enjoyed collaborations with artists ranging from Vladimir Ashkenazy to Pinchas Zukerman.
Dang rose to prominence in 1980 when he won first prize and the gold medal at the X Warsaw International Chopin Piano Competition, the first major international competition won by an Asian pianist.
Born and raised in Vietnam, Dang began piano studies with his mother, Thai Thi Lien, co-founder of what is known today as the Vietnam National Academy of Music. As a boy growing up in a remote village, Dang played on dilapidated pianos that were rescued from his mother's school in Hanoi amid a rain of bombs from U.S. warplanes. Discovered during a visit to Vietnam by Russian pianist Isaac Katz, Dang later took up studies at the Moscow Conservatory, where his teachers included Vladimir Natanson and Dmitri Bashkirov.
Dang's extensive discography—much of it devoted to the music of Chopin—includes a pair of 2017 releases: a recording of Schubert on JVC Kenwood and a collection of works by Paderewski that includes a concerto recorded with the Philharmonia Orchestra and conductor Ashkenazy. In 2016, Dang won Canada's Prix Opus for Concert of the Year, an award presented by the Fondation Arte Musica. He is a recipient of an honorary doctorate from the Music Academy in Bydgoczsz, Poland, and is the subject of the biography A Pianist Loved by Chopin: The Dang Thai Son Story, published by Yamaha Music Media Corporation in 2003.
Dang has taught at Kunitachi College of Music in Tokyo, Taipei National Normal University, and Université de Montréal. He has presented master classes throughout the world and has been a member of the juries of numerous prominent piano competitions, among them the Clara Haskil, Cleveland, A. Rubinstein in Tel Aviv, Hamamatsu, and Chopin in Warsaw.
At Oberlin, Dang mentors Oberlin-Como Piano Academy Fellows as well as undergraduate pianists.
Dang Thai Son IN THE PRESS
"A genuine musician"-Isaac Stern
 "A fully realized and exciting performance"-The New York Times
 "A lightful interpretation"-Le Monde de la Musique
 "Maitre des equilibre … Du grand art"-Diapason
 "Flawless Chopin of Dang Thai Son"-La Presse
"It was easy to understand why Dang, 36 years after his first prize in the Chopin Competition, remains such a favorite in Poland. He found inner lines and undercurrents in the great C minor Nocturne (Op. 48 No. 1) that I don't think I've ever heard another pianist touch upon. His control and unfaltering rhythm enabled him to sing out the melodic content in a manner that was a lesson for any pianist." –International Piano Magazine, September/October 2016
"the pianist takes us through various expressive categories … His pianistic sound is based on warm singing lines, but he never stresses the bel canto inheritance at the expense of deeper musical substance. This recital is not just well-groomed Chopin playing, [it] also demonstrates the pianist's individuality." –BBC Music Magazine, June 2011
"Dang Thai Son is flawless as a pianist, as a musician and as an interpreter." –La Press, Claude Gingras, Canada, March 2010.
"Dang Thai Son is undeniably the most impressive pianist at the Gala Concert on Chopin's 200th Birthday" –Gazeta Wyborcza, Poland, March 2010.