Friday, September 21
7:30 p.m.
1900 Building, 1900 Shawnee Mission Parkway, Mission Woods, Kansas 66205
Pianist Vladimir Viardo will create a rare opportunity for classical music lovers in Kansas City on Friday, September 21th, at the 1900 Building. The New York Times said of Viardo, "Mr. Viardo favors strong contrasts of mood, tempo, tone and dynamics, but he does not carry them to the point of caricature."
"None showed more early promise than Vladimir Viardo. The Soviet pianist, who captured the first prize in 1973, followed up that victory with several American recitals that deepened the impression he made as a contest winner. He seemed to have the fingers and the temperament to become one of the foremost pianists of his generation. Apparently because Soviet officials considered him a poor risk as a world traveler, his appearances outside the Soviet Union were limited for some 15 years and his budding international career withered away.
Like many Soviet musicians, Mr. Viardo favors strong contrasts of mood, tempo, tone and dynamics, but he does not carry them to the point of caricature. To his remembered virtues of untamed exuberance and keyboard flair have been added an ear for the polished, rounded-off phrase. Here and there, he did moon a little too long over a lyrical page or push sonorities to the glassy point by banging too enthusiastically in fortissimo passages. But on the whole, his performance was a winning balance of poise and ardor.
In any event, he is an artist one looks forward to hearing more of, politics permitting."  – NY Times By DONAL HENAHAN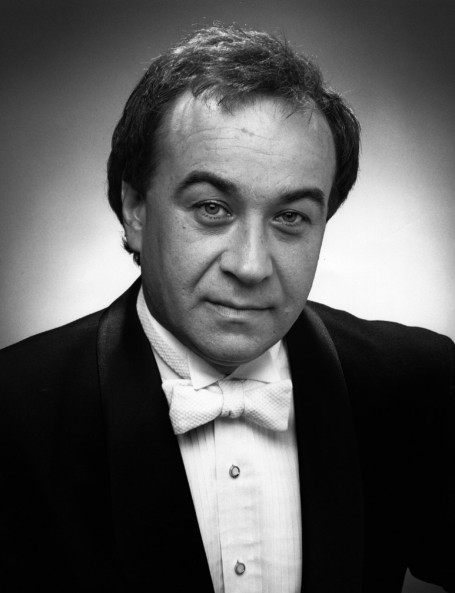 Program
Aufenthalt, 14 Schwanegesang, S. 560 No. 3 by Franz Schubert (1797-1828), arr, Franz Liszt
Der Muller und der Bach, Müllerlieder, S. 565 No. 2 
Gretchen Am Spinnrade, 12 Lieder, S. 558 No. 8 
Auf Dem Wasser zu singen, 12 Lieder, S. 558 No. 2
Préludes Book II by Claude Debussy (1862-1918)
Brouillards: Modéré (Mists)
Feuilles mortes: Lent et mélancolique (Dead Leaves)
La puerta del Vino: Mouvement de Habanera (Wine Door)
Les fées sont d'exquises danseuses: Rapide et léger (Fairies are Exquisite Dancers)
Bruyѐres: Calme (Heather in Eastern France)
Général Lavine – eccentric (Cakewalk)
La terrasse des audiences du clair de lune: Lent (The Terrace of Moonlit Audiences)
Ondine: Scherzado
Hommage à S. Pickwick, Esq., P.P.M.P.C.: Grave (Homage to S. Pickwick)
Canope: Trѐs calme et doucement triste (Canopic Jar)
Les tierces alternées: Modérément animé (Alternating Thirds) Feux d'artifice: Modérément animé (Fireworks)
-INTERMISSION-
Master Class with Vladimir Viardo
Mephisto Waltz No. 1, S. 514 by Franz Liszt (1811-1886)
Simon Karakulidi, piano
Sarcasms, op. 17 by Sergi Prokofiev (1891-1953)
Tempestoso
Allegro rubato
Allegro precipitato
Smanioso
Precipitosissimo
Kyoshiro Hirama, piano
Since claiming victory and a Gold Medal at the Fourth Van Cliburn International Piano Competition in 1973, Vladimir Viardo has earned the esteem of the public and his colleagues alike. Having risen to international prominence, he has distinguished himself with some of the most critically acclaimed performances and recordings of his generation, inspiring many, including Sviatoslav Richter and Alicia de Larrocha, to praise him for his extraordinary musicianship. In the years that followed, Viardo collaborated with the world's leading orchestras, including the Royal Philharmonic, the Moscow Philharmonic, the Leningrad Philharmonic, the Warsaw Philharmonic, the Israel Philharmonic, the Atlanta Symphony, the Prague Philharmonic, and many others.
Like a handful of other celebrated Soviet artists, from Nuryeev to Egorov, Viardo's journey to the west began under an ominous political cloud. No matter that, by the time he was 23, his future was already assured with impeccable credentials, several additional competitions wins- including a top prize at the Concours Marguerite Long-Jacques Thibaud in Paris – and a command of more than 37 concertos, Viardo fell victim to demands of the Soviet authorities. Detained behind the Iron Curtain, Viardo threw himself into his work, only to emerge with even greater determination, now buttressed by exemplary artistic refinement, to bring his art to music lovers everywhere. With the onset of Perestroika, the Soviets at last allowed Viardo to accept engagements in Germany and the United States.
In 1989 the North Texas College of Music appointed Viardo to its distinguished faculty, where he soon established a reputation as an extraordinary coach and teacher. His roster of students includes young artists from Europe, the Americas, South Africa, and Asia, many of them competition winners themselves. Viardo's master classes are much in demand throughout the world , and his philosophy of teaching is detailed in Benjamin Saver's The Most Wanted Piano Teachers in the USA.
After returning to the West, Viardo's international career resumed with several concerts at Carnegie Hall, the Lincoln and Kennedy Centers, Salle Pleyel, and the Concertgebouw. His concert tours have taken him to leading American, Canadian, and European cities, to Asia and South Africa, as well as to Israel and Central and South America, where he has appeared as a soloist with most of the important conductors in the world, not the least of whom are Mehta, Maazel, Davies, Susskind, Shippers, Kondrashin, Spivakov, Giordano, and M. Shostakovich His numerous recordings for Melodia, Pro Arte and Nonesuch have been greeted with unanimous critical acclaim.