PARK ICM DISTINGUISHED ALUMNI SERIES
Christian Fatu (Violin) &
Victoria Fatu Martirosyan (Piano)
Sunday, Dec. 10, 4:00 PM
Park University Graham Tyler Memorial Chapel, Parkville, MO
Program will include:
Edward Grieg – Violin Sonata No.3, op.45
Paul Constantinescu – Sonatina for Violin and Piano
George Enescu – Ballade for Violin, Op.4
Matthew Jackfert – Appalachian Impressions Sonata
Miroslav Skorik – Melody in A Minor
Pablo Sarasate – Zigeunerwiesen
Béla Bartók – Romanian Dances, Sz.56
Ioan Dobrinescu – Hora Primaverii
Grigoraș Dinicu – Ciocârlia
Complimentary Admission – Open to the Public
Cristian Fatu, violin
Romanian born violinist Cristian Fatu has won prizes at more than twenty-five national and international violin competitions, including First Prize at the 2008 Kingsville International Competition in Texas and the Grand Prize and First Prize at the 2000 "Remember Enescu" International Violin Competition in Romania. He was also a quarterfinalist at the 2012 Queen Elisabeth International Competition, the 2006 Premio Paganini International Violin Competition and the 2005 Fritz Kreisler International Violin Competition. He has toured and performed extensively at many prestigious music festivals around the world including the International Music Academy in Freyburg, Maine; the International Summer Academy Prag-Wien-Budapest in Austria; and the Kyoto International Music Students Festival in Japan, among others.
Born into a musical family in 1983, Cristian began studying violin at the age of 4 and made his debut at age 16 in a performance of the Bruch Concerto with Bucharest's National Radio Symphony Orchestra. Subsequently he appeared as a soloist with orchestras in Romania and the United States, including the Bucharest Symphony Orchestra, the Iaşi Philharmonic and the Kansas City Chamber Orchestra. In 2001, the Romanian Union of Musical Critics awarded him its annual "Young Musician Debut" prize. Throughout his career, Cristian has been afforded multiple opportunities to study and perform under the guidance of great masters such as Gil Shaham, Shmuel Ashkenasi and Vladimir Spivakov to name a few. He has studied chamber music with members of the Vermeer String Quartet, the Parker String Quartet and the Borromeo String Quartet, among others. Chamber music has always been part of Cristian's life and he performs regularly in the FA2 Piano Duo with the Russian pianist Victoria Fatu – Martirosyan who also happens to be his wife.
He earned a Bachelor's degree at the National Music University of Bucharest in Romania, a Master's and an Artist Diploma degree at Park University in Parkville, Missouri in the United States where he studied under Prof. Ben Sayevich. Currently he serves as Adjunct Professor of Violin at West Virginia State University, first violin in the Montclaire String Quartet and performs in the violin section of the West Virginia Symphony Orchestra.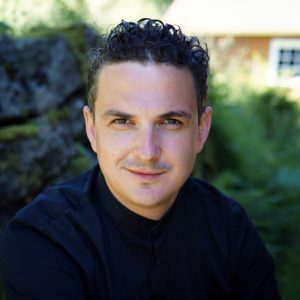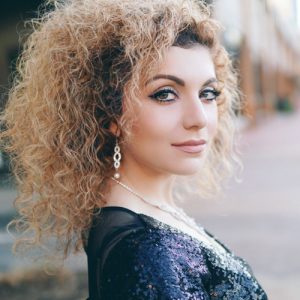 Victoria Fatu Martirosyan, piano
Pianist Victoria Fatu has been recognized internationally for performances of deep musical expression, charismatic temperament and sparkling technique. She has scored victories in numerous international competitions and has received multiple grants from major foundations. In 1998 she won First Prize at the AMSA World Piano Competition for Young Pianists in Cincinnati (USA), a prize that included a solo recital performance at Carnegie Hall in New York. In 2001 she received grants from both the Vladimir Spivakov Foundation and the Aram Khachaturyan International Scholarship Foundation. She was awarded the Excellence Prize by the President of the Russian Federation in both 2001 and 2002, and in the latter year she also received the "Youth of the Century Award" as Young Classical Musician of the Year. More recently she won Second Prize at the 2007 Young Concert Artists Competition in New York City. In 2009 she received Honorable Mention at the Wideman Piano Competition in Shreveport, LA. In 2011 she became a winner of the Concerto Aria Competition in Kansas City, MO.
Victoria Fatu was born in 1984 in Baku, Azerbaijan. She showed an early interest in the arts, and she began singing at age three, wrote poetry from age four, and started studying the piano at age of eight at the Music Studio School "Young Talents" in Moscow. The following year she entered the Central Special Music School at the Moscow State Conservatory, where she studied for nine years under Elena Rikhter. In 1995, at the age of 10, she performed Mozart's D-minor Concerto, K. 466, in the Grand Hall of the Moscow Conservatory, with Vladimir Fedoseev conducting the Tchaikovsky Symphony Orchestra. She continued her studies with Rikhter at the Moscow Conservatory from 2002 to 2008. In 2008-2010 at the International Center for Music at Park University in Missouri, she is pursued graduate studies under Van Cliburn Competition Gold Medalist Stanislav Ioudenitch. She had later received a Performance Certificate at UMKC Conservatory of music and Dance under Robert Weirich.
In addition to her formal studies, she has taken part in master classes with international artists such as Vladimir Spivakov, John Lill, Cyprien Katsaris, Vladimir Krainev, Marina Mdivani, William Grant Naboré, Joanna McGregor, Christopher Elton, Martino Tirimo, Dang Thai Son and Hae-Sun Paik. She has performed recitals, chamber music and orchestral applearances in Germany, France, United Kingdom, the United States, Japan, China, Switzerland, Netherlands, Russia, Denmark, Kuwait, Poland, Sweden, Tunisia, Belarus, Ukraine, Estonia, Armenia, Romania. In addition to Spivakov and Fedoseev, she has worked with conductors such as Vladimir Ziva, Dmitri Liss, Valeriy Yarmoshkin and Murad Annamammedov, performing with the Moscow Virtuosi, the Russian National Orchestra, the Nizhny Novgorod Philharmonic and the Yaroslavl Philharmonic. She has also performed and taught at international festivals including the Beaujolais Nouveau Wine Gala (France), the Oxford International Piano Festival (UK), the "Russia Engages the World» Festival (USA), the Festival International de Colmar (France), the Russian Seasons in Paris (France) and the International Festival «At Aivazovskiy» (Ukraine).
At international competitions, Fatu won First Prize at the International Competition Festival "The Olympic of Muses" (Russia), the Sviatoslav Richter Prize at the Vladimir Krainev Competition (Ukraine), the Diploma Prize at the Frederic Chopin International Piano Competition (Russia), the Special Prize at the Vladimir Horowitz International Piano Competition (Ukraine), the Laureate of the World Charity Program "New Names," a scholarship award from the Kansas City Musical Club (USA) and an Alumni Scholarship Sigma Alpha Iota Auditions (Kansas City, MO). Her concerts and competition appearances have been written about in worldwide press.
In 2013 Victoria Fatu was granted a USA Permanent residency status based on her extraordinary abilities and achievements as a piano performer. Victoria Fatu has appeared on television and radio in numerous countries around the world, and has recorded on CDs and videos. Her name has been added to the "Golden Book of the Russian Federation." She has also had a career as a jazz singer, and in Music Theater under Russian management. She is currently working as an Professor of piano at West Virginia State University.