Join Evanghelina Ciobanu on the cello, Thursday, November 29th at 7:30 p.m. in the Graham Memorial Chapel. Recital will feature works of Bach, Grieg and Schumann*.
Suite #3 in C Major, J.S.Bach
Prelude
Allemande
Courante
Sonata, Op. 36 in A minor, Edvard Grieg
Allegro agitato
Andante molto tranquillo
Allegro molto e marcato
Cello Concerto in A minor, Op. 129, Robert Schumann 
Nicht zu schnell
Langsam
Etwas lebhafter, Sehr lebhaft
*program subject to change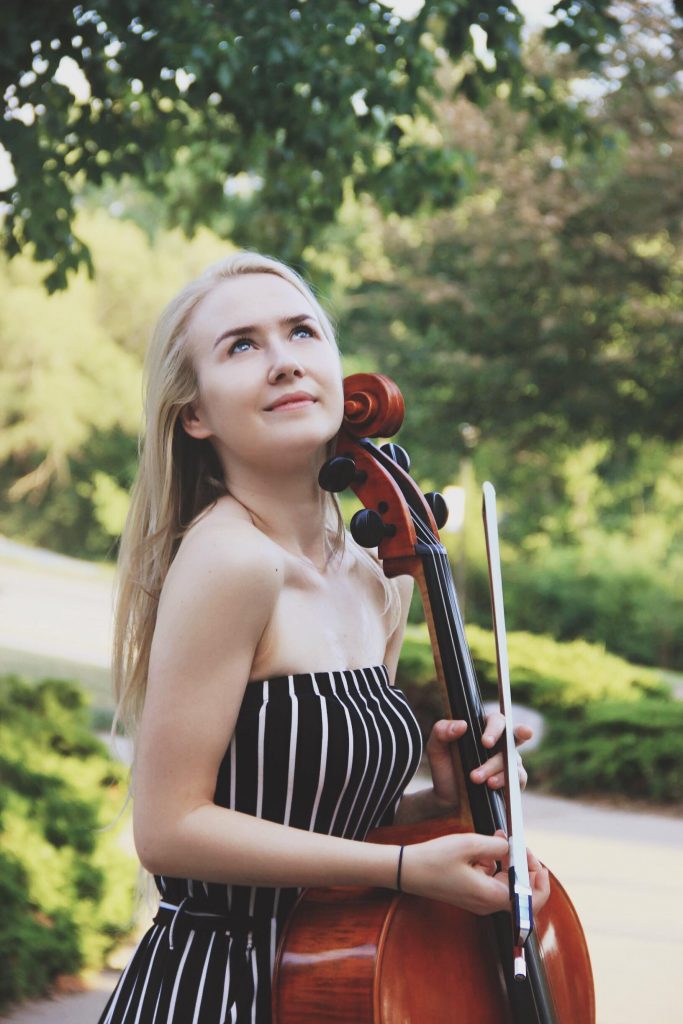 Biography
Evanghelina Ciobanu was born in Chisinau, Republic of Moldova. She graduated from Ciprian Porumbescu School of Music in 2013, where she studied with Bella Savich.
During her high school years, Evanghelina won several competitions, including first prize in the Concerto Competiton (Moldova, 2007), third prizes in the "Antonina Lucinschi" National Competition (Moldova, 2007) and the "Eugen Coca" International Competition (Moldova,2009), and second prize in the "George Georgescu" International Competition (Rominia, 2012). She also received scholarships from the Kansas City Music Club and Sigma Alpha Iota.
Evanghelina was also a part of numerous orchestras. She held the principal cellist positions in the Central European Initiative Youth Orchestra (Italy,2012) and the Chisinau Youth Orchestra (Moldova 2012). She was also principal cellist in the Wonderful Youth Orchestra (2013), where they performed in Croatia, Italy, Serbia, and Slovenia, and in the trip to South Korea with National Symphony Orchestra "Tele-radio Moldova" (2013).
She has participated in masterclasses with: Arkadiy Kuchinski, Claudio Casadei, and David Hardy. She has performed in Organ Hall, National Philharmonic Hall, and National Palace (Moldova) as a soloist, chamber musician, and orchestra member.
Currently, Evanghelina is senior applied music/string (cello) major in Park University's International Center for Music studying under Daniel Veis.