Featuring the rising stars of classical music from Park ICM, enjoy a lovely evening of beautiful chamber music in the exquisite space of the Graham Tyler Memorial Chapel at Park University. The program will feature music by Shostakovich, Brahms and Mozart. The concert is free and open to the public.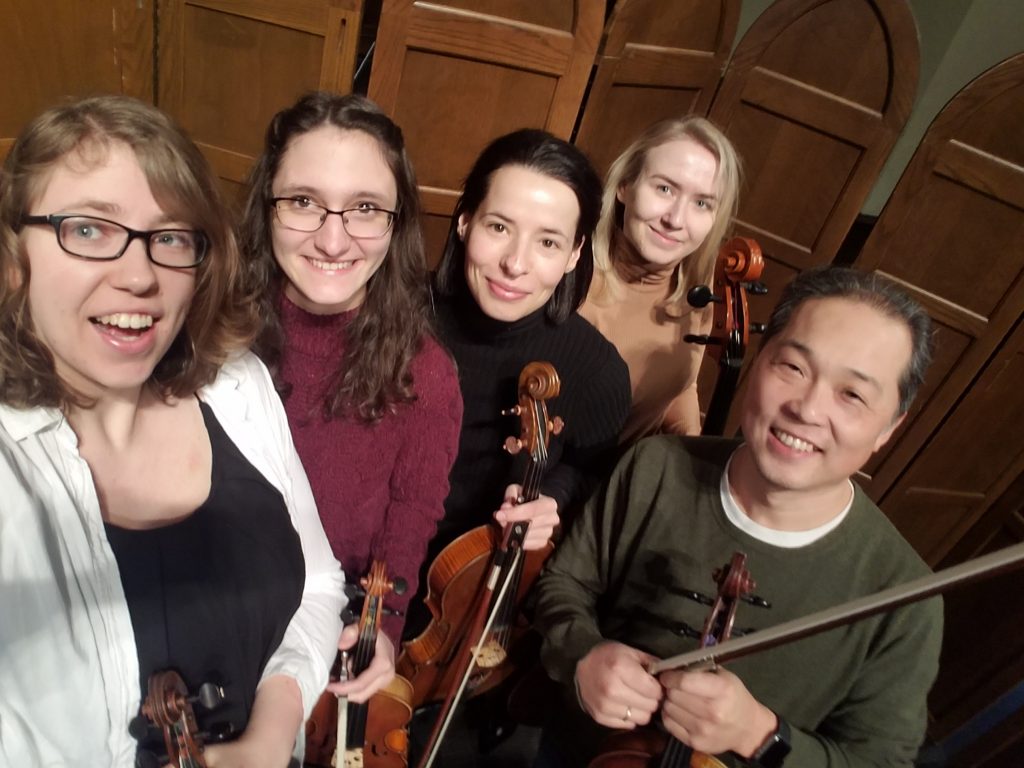 Program
The International Center for Music
Park University
Presents
Chamber Music Concert
Concert will be Rescheduled – Check back for details!
Graham Tyler Memorial Chapel
Piano Trio No. 2 in e minor, Op. 67 by Dimitri Shostakovich (1906-1975)
I. Andante
Vladislav Kosminov, Piano
David Horak, Violin
Dilshod Narzillaev, Cello
Piano Quartet No. 3 in c minor, Op. 60 by Johannes Brahms (1833-1897)
I. Allegro non troppo
Mickael Lipari, Piano
Laurel Gagnon, Violin
Anna Sorokina, Viola
Daniel Veis, Cello
String Quintet in C major, K. 515 by Wolfgang Amadeus Mozart (1756-1791)
I. Allegro
II. Andante
Laurel Gagnon, Violin 1
Jessica Tandy, Violin 2
Anna Sorokina, Viola 1
Peter Chun, Viola 2
Evanghelina Ciobanu, Cello
Piano Quintet in f minor, Op. 34 by Johannes Brahms
I. Allegro non troppo
Simon Karakulidi, Piano
David Horak, Violin 1
Dima Estanbuli, Violin 2
Anna Sorokina, Viola
Dilshod Narzillaev, Cello