Igor Khukhua, Violin
Bronze Medalist in the 2019 Elmar Oliveira Violin Competition
Originally from Siberia, Igor has studied with violin professor Ben Sayevich at Park International Center for Music since 2016. In 2020, Igor will begin his work toward an Artist's Diploma in Violin Performance.
Program
J.S. Bach
Partita No. 3, "Prelude", "Loure"
N. Paganini
Caprice No. 24
E. Ysaye
Sonata No. 3, "Ballade"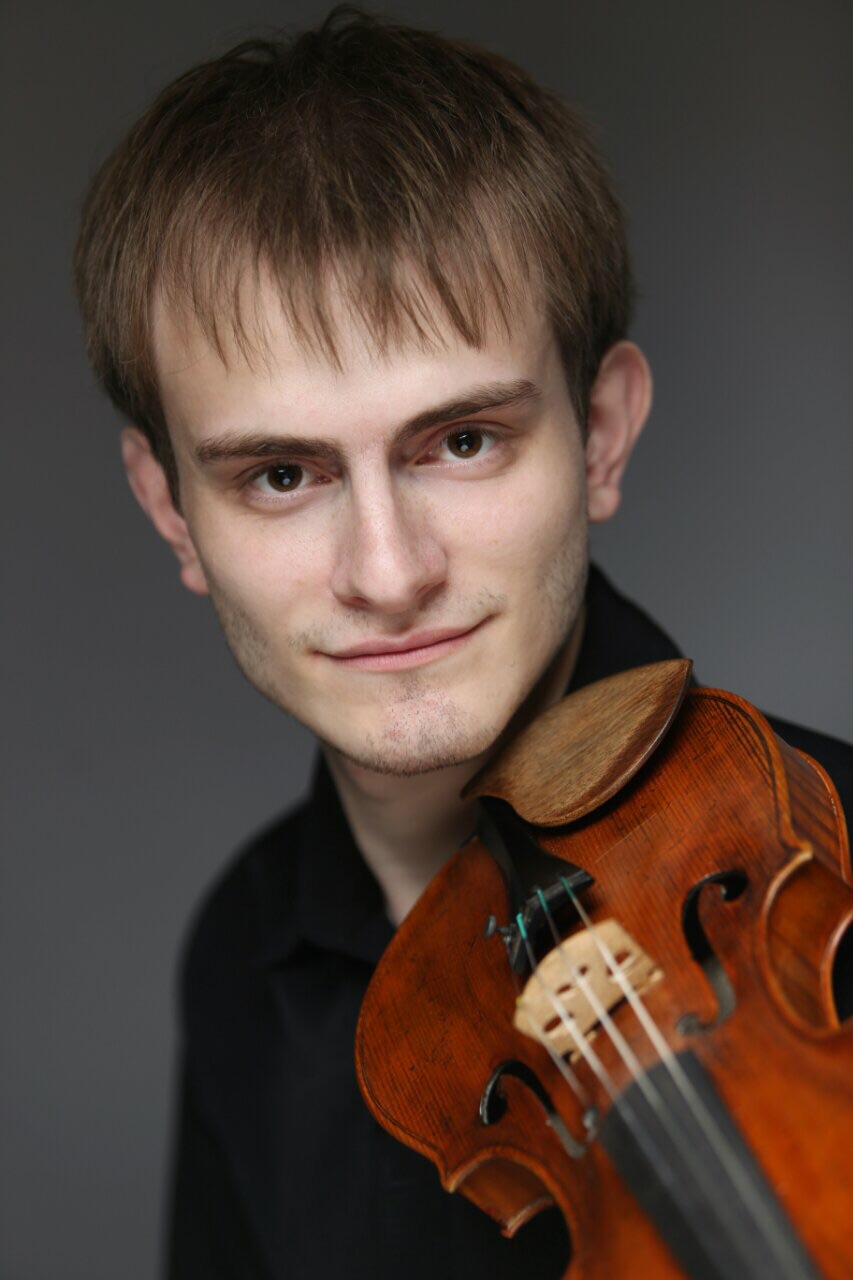 The Russian born violinist Igor Khukhua has been recognized internationally for performances of charismatic temperament, bright musical expression and sparkling technique. He has won international acclaim as an outstanding young soloist, recitalist and chamber musician having already achieved top prizes in numerous international violin competitions. In 2012 he won Grand Prix at the 4th International Violin Competition in Astana (Kazakhstan). In 2014 he received Second Prize at the 2nd Russian National Music Competition in Moscow (Russia) and in the following year was a participant of the XV International Tchaikovsky Competition. In 2017 he was awarded Second Prize at the Hudson Valley Philharmonic String Competition in New York. In 2018 he won First Prize at the Naftzger Artists Competition in Wichita, US. In 2020 he won Third Prize at Elmar Oliveira International Violin Competition in Florida, US.
Igor Khukhua was born in Siberia in 1992. He started playing violin at the age of 4. From 2011-2016, Igor studied at the Moscow State Conservatory (BM, MM) under Professor Eduard Grach. In 2016, Igor successfully competed and was employed in the Saint Petersburg Philharmonic Orchestra (Artistic Director – Yuri Temirkanov), but refused the offer and left Russia to study in the United Stated under professor Ben Sayevich at the Park University International Center for Music (Artist Diploma in Violin Performance). Igor has performed as a soloist and chamber musician in the the Great Hall of Moscow State Conservatory, Moscow International Music House, Tchaikovsky Moscow Concert Hall (Russia), Ríos Reyna Hall (Israel), Kauffman Center for the Performing Arts, and the Folly Theater Hall in Kansas City (US). His repertoire includes violin concertos with orchestra by P. Tchaikovsky, J. Sibelius, J. Brahms, S. Prokofiev, A. Glazunov, N, Paganini, L. van Beethoven, F. Mendelssohn.