Laurel Gagnon – Student at Park ICM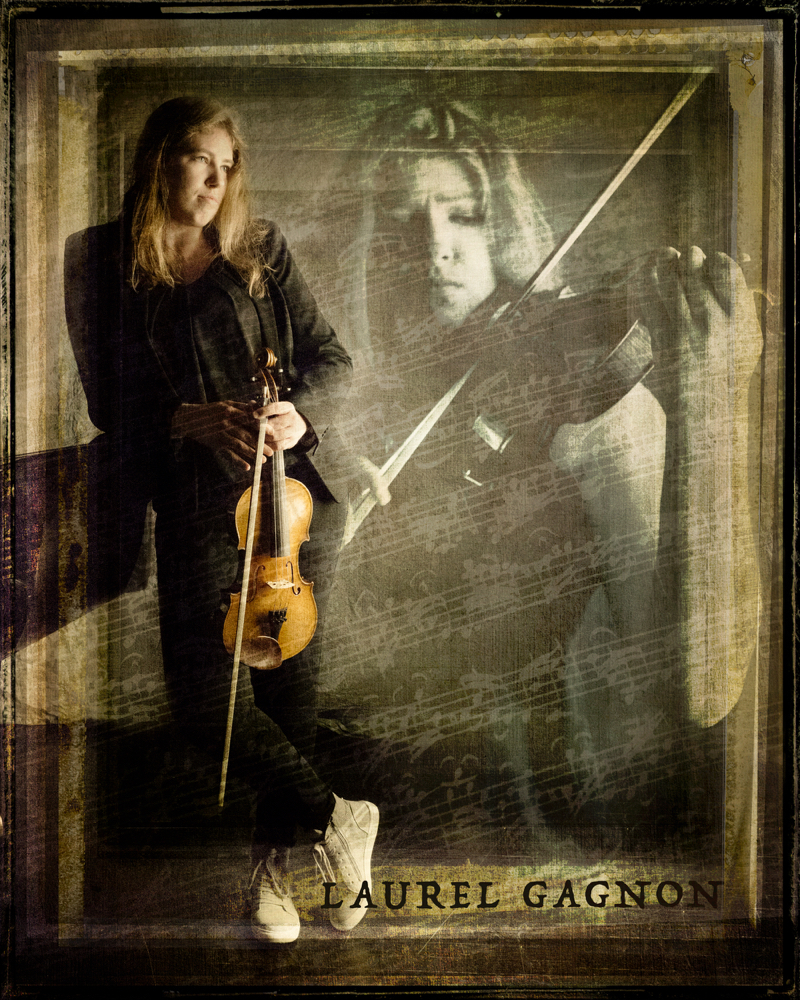 Was a track star in High School
Laurel Gagnon is rapidly establishing herself as one of the most gifted and versatile American violinists of her generation. Her garnering of Fourth Prize at the Singapore International Violin Competition, considered Asia's "Grand Prix" for the world's best emerging violinists, was just the most recent in a series of significant competition victories and appearances. The Straits Times wrote, of her Singapore performances, that she "made the violin sing with a naturalness that was both disarming and distinctive," adding that "her show of delicacy and restraint was admirable as were the very idiomatic cadenzas." In 2015 she won First Prize at the prestigious Naftzger Young Artist Competition, and she has also won scholarships from Sigma Alpha Iota and the Kansas City Music Club Audition.
In 2015 Gagnon delivered a glowing performance of the "Autumn" Concerto from Vivaldi's Four Seasons with the Kansas City Chamber Orchestra and Music Director Bruce Sorrell—in collaboration with three other violinists (Israel Philharmonic Concertmaster David Radzynski, Curtis Institute of Music Concertmaster Maria Ioudenitch and Montclaire String Quartet First Violinist Cristian Fatu). One of the Midwest's most venerated chamber ensembles, KC Chamber Orchestra invited her back the following year to perform Henryk Wieniawski's Polonaise Brillante in A major. Critic Libby Hanssen, writing for The Kansas City Star, praised Gagnon's playing for its "nimble command, centered double stops and graceful, springy portamento."
Gagnon made her solo debut at the age of 12 with the New Hampshire Youth Symphony, in a performance of Sarasate's Zigeunerweisen. During her high school years she performed concertos by Tchaikovsky, Sibelius and Ravel (Tzigane) with the Granite State Symphony in Concord, N.H., and the New Hampshire Philharmonic. In 2013 she began her studies with Lithuanian violinist Ben Sayevich at Park University's International Center for Music, where in 2017 she graduated Summa Cum Laude with a Bachelor of Arts in Music Performance.
Currently she is continuing her studies with Professor Sayevich at ICM, toward a Graduate Certificate in Violin Performance. There she also studies chamber music with Tchaikovsky International Competition Silver Medalist Daniel Veis and Van Cliburn Competition Gold Medalist Stanislav Ioudenitch. She has performed in master classes with such artists as Shmuel Ashkenasi, Tong Wei Dong, Ann Epperson, Noah Geller, Alèxi Goribol, Midori, and the late Joseph Silverstein.
Gagnon also studied at the Sarasota Music Festival in Florida, at Meadowmount School of Music in Westport, N.Y. (as a student of the Juilliard School of Music's Sally Thomas and as a chamber music student of Eric Larsen), and at Manchester Community Music School in New Hampshire. Among her teachers at Manchester were Frederick Bednarz of Quartet Molinari, Alexander Romanul of the Boston Symphony Orchestra, Heifetz protégé Elliott Markow and Harel Geitheim (chamber music).
As a youth, Gagnon won first prizes at the Portsmouth Symphony Orchestra Youth Concerto Competition, the Lakes Region Symphony Youth Concerto Competition, the Young Artist International Competition, the New Hampshire Philharmonic Youth Concerto Competition, and the New Hampshire Youth Symphony Concerto Competition.
She currently serves as concertmaster of the ICM Chamber Orchestra and she often substitutes with the Kansas City Symphony, where she has performed with Music Director Michael Stern and others. She was a member of the New Hampshire Philharmonic, performing with Music Director Mark Latham, and has substituted with Symphony New Hampshire and with the Granite State Symphony. As a student she was concertmaster of the New Hampshire Youth Symphony.
Gagnon has also performed extensively at Park University's ICM and in Manchester, New Hampshire, including recitals and chamber music with members of the ICM faculty and other prominent musicians. Her broadcast experience includes performances on Kansas Public Radio (with ICM Collaborative Pianist Lolita Lisovskaya-Sayevich) and appearances on WDAF-TV (Fox 4) and on KSHB-TV's "KC Live."
She performs on the 1719 Carlo Tononi violin, provided on a three-year loan from the Rin Collection as part of her Singapore Competition victory.
You can find more about Laurel's upcoming performances at www.laurelgagnon.com.