Mansur Kadirov – Student at Park ICM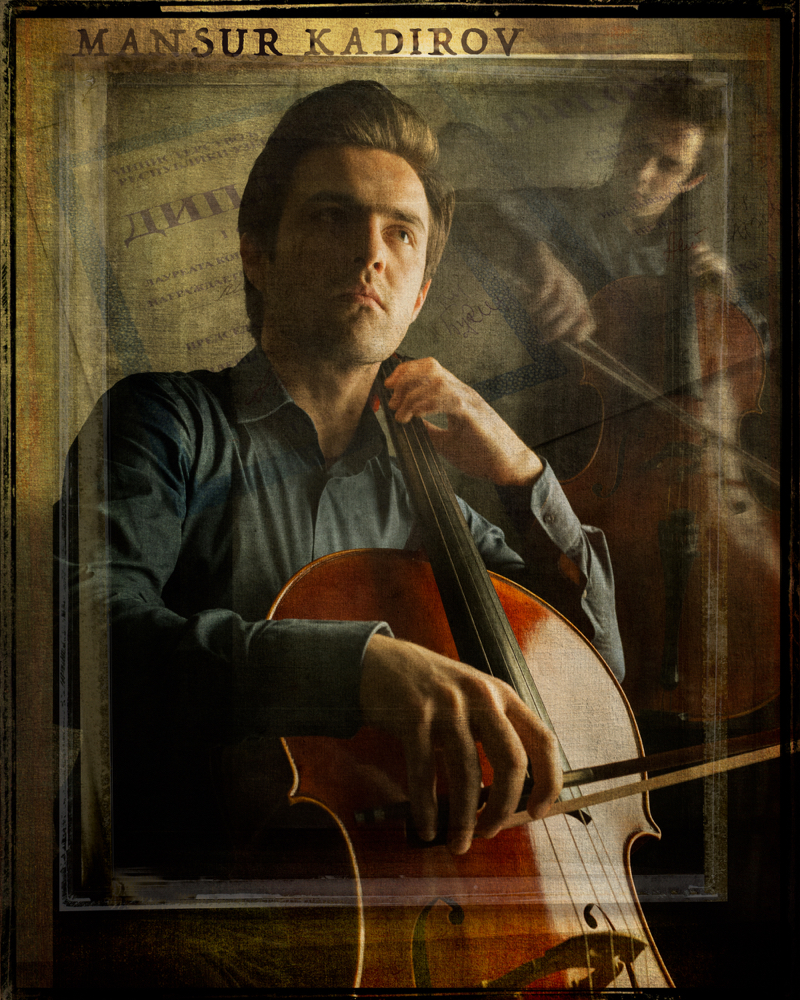 Enjoys cooking authentic Uzbek dishes and horse back riding (even though he broke his hand riding)
Naftzger, Sigma Alfa Iota, KC Musical Club, Uzbekistan National Competition, participant in 'Carlos Prieto' Mexico, 'Dr. Luis Sigall' Chile and 'Queen Elisabeth' in Belgium.
Mansur Kadirov was born in 1989 in Tashkent, Uzbekistan into musical family. He began singing at the age of four, and later began cello studies at the age of eight under Novikova Margarita Konstanstinovna at the Reingold M. Glier Music School. By the age of ten, he was regularly featured on radio and television in Tashkent. He was also often invited to perform at government functions. In 2003, Kadirov won his first cello competition, at a competition for young performers in Tashkent.
In 2005, he was invited to perform with the National Symphony Orchestra of Uzbekistan, where he performed the Boccherini and Shostakovich cello concertos. Since then, he has joined this orchestra on many occasions, performing the Shostakovich Cello Concerto four more times, the Lalo Cello Concerto, and the Schumann Cello Concerto. In 2006, Kadirov began studying under the tutelage of Jahangir Ibragimov, where he continued his studies until 2010. In 2007, he was invited to join the Soloists of Uzbekistan Chamber Orchestra, who he continued to perform with until he left Uzbekistan in 2010.
In 2009, Kadirov was invited to perform the Dvorak Cello Concerto with the GUNMA Junior Orchestra in Japan. He also was featured on the Takasaki Radio in Tokyo, performing Uzbek national pieces. In the same year, Kadirov won the Uzbekistan National Music Competition, and was accepted into the Muhtor Ashrafiy National Uzbekistan Conservatory, studying under both Mancirev Atham Husainovich and Jahangir Ibragimov.
In 2010, Kadirov was accepted into Park University's International Center for Music on full scholarship; he has since performed at both the Folly Theater and the Kauffman Center for the Performing Arts. In 2012, he performed in Alice Tully Hall in Lincoln Center. In 2013, he was featured on Kansas City Public Radio, performing Paganini's Moses Variations. In the same year, he won the Sigma Alpha Iota scholarship auditions in Kansas City. Kadirov was also invited by David Ramael to perform in recitals throughout New York City, where he performed in Queens College and Southampton. In 2014, he joined renowned violinist Shmuel Ashkenasi in performing the Schubert String Trio in Bb Major. Later that year, Mansur Kadirov was the grand prize winner of the Naftzger Young Artist Auditions in Wichita, Kansas.
In 2015, Kadirov was invited to perform the Schumann Cello Concert with the Kinnor Philharmonic at the International Center for Music. The same year he received scholarships from winning auditions held by the Kansas City Music Club and Sigma Alpha Iota.
He has actively participated at a number of prestigious international competitions, including the Carlos Prieto in Mexico in 2016, Dr. Luis Sigall in Chile in 2016, and the First Queen Elisabeth International Cello competition in Belgium in 2017.
Kadirov is currently studying with Tchaikovsky Silver Medalist Daniel Veis while pursuing a Master's in Cello performance at Park University's International Center for Music.