Sunday, April 15, 2018
4:00pm
1900 Building, 1900 Shawnee Mission Parkway, Mission Woods, Kansas 66205
TICKETS: $10-$20
One of the youngest violinists to lead a major orchestra today, Radzynski is the Concertmaster of the Israel Philharmonic. A graduate of the Park International Center for Music under the tutelage of Professor Ben Sayevich, David took the helm of the internationally renowned orchestra in 2015. David will be in concert with Lolita Lisovskaya-Sayevich, Park University Collaborative Artist, at the intimate marvel concert hall in Kansas City, the 1900 Building.
Program
Sonata no. 2 for Violin and Piano in A major, op. 100 by Johannes Brahms (1833-1897)
Allegro amabile
Andante tranquillo – Vivace – Andante –  Vivace di piu – Andante – Vivace
Allegretto grazioso, quasi Andante
Personal Verses by Jan Radzynski (1950-)
Vito e resolute
Andante
Con moto
—–INTERMISSION—–
Poeme op. 25 for Violin and Piano by Ernest Chausson (1855-1899)
Sonata for Violin and Piano in  G major by Claude Debussy (1862-1918)
Allegro vivo
Intermede: fantsque et leger
Finale: tres anime
DAVID RADZYNSKI
David Radzynski, concertmaster of the Israel Philharmonic, is one of the youngest violinists to lead a major world orchestra today. David works extensively with the orchestra's artistic director Zubin Mehta, not only in Tel Aviv but around the world. David has led the orchestra on tours throughout Europe, China, Singapore, the United States and most recently in Mehta's hometown Mumbai, India to celebrate the Maestro's 80th birthday. David has also performed as guest concertmaster with the Houston Symphony, Pittsburgh Symphony, and has most recently been invited to guest-lead the Vienna Symphony Orchestra.
As concertmaster of the IPO, David enjoys collaborating regularly with major conductors and soloists, both in orchestral and chamber music settings. David has recently performed with pianist Emanuel Ax and violinist Pinchas Zukerman in the IPO's chamber music series. An avid chamber musician, David has also collaborated with principal players from the Berlin Philharmonic Guy Braunstein and Amihai Grosz. He also plays frequently with former principal cellist of the IPO Simca Heled, and Lahav Shani who currently holds the title of Principal Guest Conductor of the Vienna Symphony and Artistic Director of the Rotterdam  Philharmonic.
As a soloist David has played with the Israel Philharmonic, Warsaw Philharmonic, and Columbus Symphony Orchestras. He performs recitals regularly throughout Israel, the United States and Europe. David holds a Bachelors from Indiana University with Prof. Mauricio Fuks, a Masters degree from Yale with Prof. Syoko Aki, and Artist Certificate from the International Center for Music at Park University with Prof. Ben Sayevich.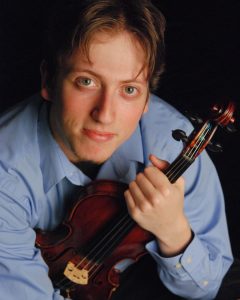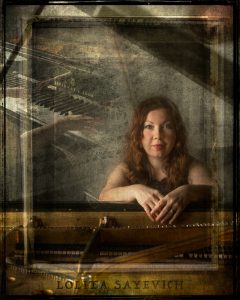 LOLITA LISOVSKAYA-SAYEVICH
Lolita Lisovskaya-Sayevich Born into a Tashkent (Uzbekistan) musical family, Lolita Lisovskaya-Sayevich began studying piano at the age of 4. In 1985 she entered the Uspensky Central Music School in Tashkent. In 1993 she started attending a private school for young musicians in Moscow, and that same year received the first prize at the Chopin International Piano Competition in Göttingen, Germany. She entered the Tchaikovsky Special Music School in 1995, and two years later was accepted to the Tchaikovsky Moscow Conservatory under the tutelage of Vera Gornostaeva, with whom she continued postgraduate study from 2002 to 2004. Lisovskaya-Sayevich also studied with Stanislav Ioudenitch at Park University.
In 1996 Lisovskaya-Sayevich received the first prize from the Nikolai Rubinstein International Piano Competition, and in 2007 the first prize at the Iowa Piano International Competition. She was awarded scholarships from the Rostropovich Foundation, the Spivakov Foundation and the Nikolai Petrov Foundation. She has also earned the laureate designation from the international program "New Names," and the festival "Virtuoso 2000" in St. Petersburg, Russia. Lisovskaya-Sayevich has recorded at the Hessen Radio Station in Frankfurt, Germany, and at Orfei Radio in Moscow.
Lisovskaya-Sayevich has presented numerous solo recitals and has played as a soloist with orchestras in Austria, France, Japan, Spain, Germany, Hungary, Italy and Russia. She has participated in many music festivals, including the Bashmet Festival in Tours, France, "Wave 2000" in Japan, International Musical Arts Institute in Maine (USA), Killington Music Festival in Vermont (USA), "Ars Longa" and "Primavera Classica" in Moscow. She collaborated with such renowned musicians as Daniel Muller-Shott, Shmuel Ashkenazy, members of the Boston Symphony Orchestra and many others. She now performs extensively in chamber music ensembles.