February 13, 7:30 p.m. at the Folly Theater
Tickets
Individual tickets for Bridges of the Heart range from $20 to $35; senior and student discounts are available. The evening will conclude with a Champagne and Chocolate soiree for an additional fee; free for KCCO season subscribers. Purchase tickets online at KCChamberOrchestra.org or call (816) 235-6222.
Program
Join The Kansas City Chamber Orchestra and award-winning Park ICM soloists Dilshod Narzillaev (cello), Laurel Gagnon (violin), Igor Khukhua (violin), and Vladislav Kosminov (piano) for an evening of heartwarming concertos.
Caroline Shaw:  Entr'acte
Haydn: Concerto for Cello in C Major – Dilshod Narzillaev, cello
Saint-Saens: Rondo/Capriccioso, Op. 28 – Igor Khukhua, violin
Kreisler: Liebesfreud – Igor Khukhua, violin
Intermission
Tchaikovsky:  Valse Scherzo, Op. 34 – Laurel Gagnon, violin
Kreisler: Caprice Viennois – Laurel Gagnon, violin
Chopin: Variations on "Là ci darem la mano," Op.2 –  Vladislav Kosminov, piano
About the Artists
The Kansas City Chamber Orchestra, now in its 32st season, is the region's only professional resident chamber orchestra. Founded by music director and conductor Bruce Sorrell, the orchestra features talented professional musicians who live and work in the metropolitan area including members of the Kansas City Symphony, music faculties of the University of Kansas and the Conservatory at University of Missouri – Kansas City, and freelance professionals. For more information, visit KCChamberOrchestra.org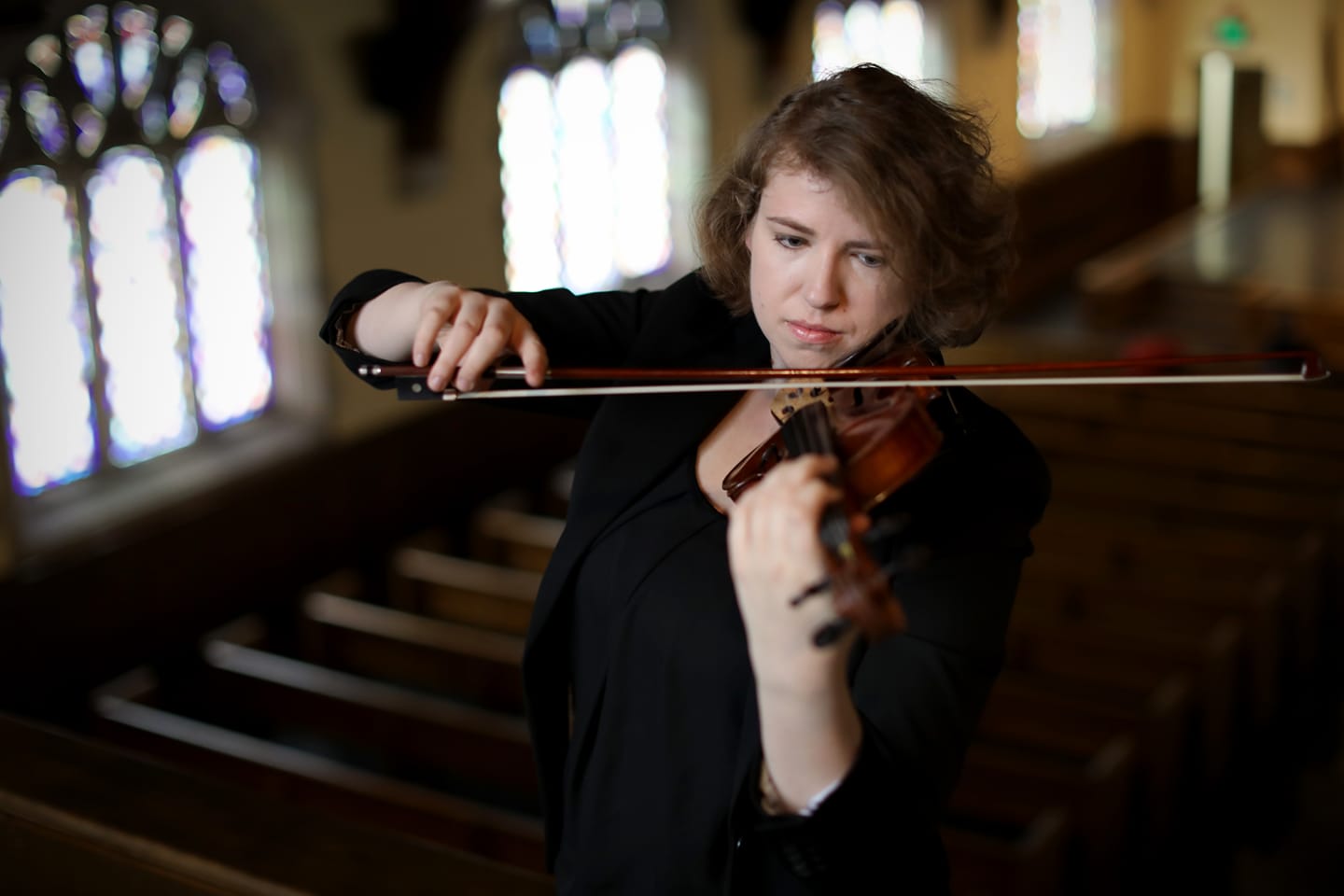 Laurel Gagnon, a native of New Hampshire, began her violin studies at the age of three. She was recently named a 2015 Naftzger Young Artist Award winner and a Sigma Alpha Iota scholarship recipient; she also won a scholarship at the Kansas City Music Club Auditions. As a high school student, she performed major concertos with both the Granite State Symphony Orchestra and the New Hampshire Philharmonic. Gagnon first appeared with the Kansas City Chamber Orchestra and students of Ben Sayevich's violin studio in 2015 performing Vivaldi's Four Seasons. Laurel has performed in various master classes for artists such as Schmuel Ashkenasi, Tong Wei Dong, Ann Epperson, Noah Geller, Alèxi Goribol, Midori, and the late Joseph Silverstein.
Igor Khukhua, who was born in Novosibirsk, Russia, studied at the Moscow State Conservatory and was an artist with the Moscovia Orchestra. In 2016, he successfully won the competition that would place him with a full-time position with the St. Petersburg Philharmonic Orchestra, but he declined the offer, opting instead to come to the U.S. to study with Park ICM and professor Ben Sayevich. Since arriving in the U.S., Igor has won second prize at the Hudson Valley Philharmonic String Competition in New York and first prize at the Naftzger Artists Competition. He amazed audiences with his U.S. debut at the Kauffman Center for the Performing Arts shortly after his arrival in 2016.
Vladislav Kosminov, a native of Uzbekistan, made his United States debut in 2013 under the baton of Maestro Guillermo Figueroa, performing Dmitri Shostakovich's Piano Concerto No. 1. Previous to his United States debut, he was a prizewinner of several international and national competitions, including the Shabyt Inspiration International Piano Competition (Grand Prize, Astana, Kazakhstan, 2009), and the International Rubinstein Piano Concerto Competition (Second Prize, Paris, France, 2004). In 2015, he was one of the prizewinners of the George Gershwin International Competition in Brooklyn, New York, At home he studied at the Academic Musical Lyceum for gifted children named after Vladimir Uspensky. He has performed in various cities and historical places in Uzbekistan. Kosminov came to the United States in 2013 to pursue a Professional Performance Certificate at the Lynn Conservatory of Music as a student of Roberta Rust.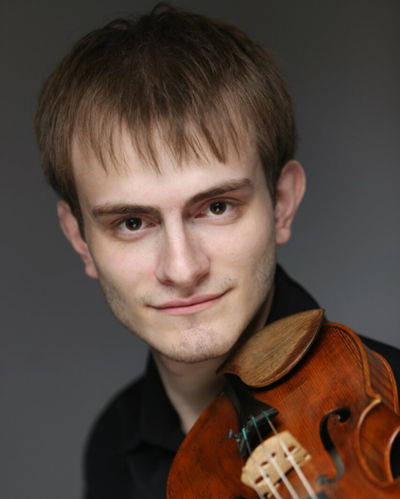 Igor Khukhua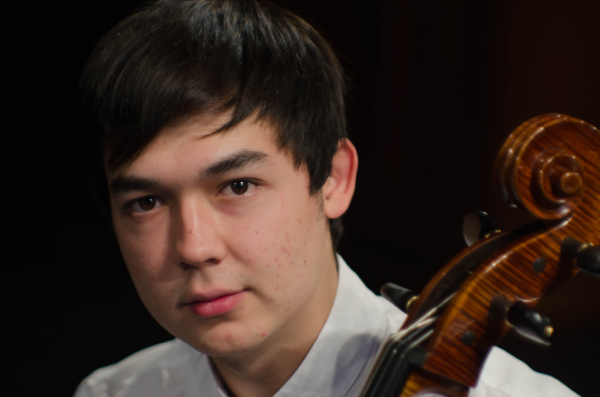 Dilshod Narzillaev was born in 1997 in Navoi, Uzbekistan. In 2007, he began studying cello under the tutelage of Professor Djakhangir Ibragimov in the R.M. Glier specialized school of music. Narzillaev is the winner of several competitions, including the Classic-2008 competition and the 2011 Rovere d'Oro Prize in Italy; the grand prize at the Alexandr Glazunov competition in Paris; second prize at the Tashkent International Competition; grand prize in the Jubanov Competition, grand prize at the Ilyas Ibragimov Competition; and grand prize in the Uzbekistan Republic Competition. With the Uzbek National Symphony, Narzillaev has performed Bach, Saint-Saens, Dvorak, Haydn D major, Haydn C Major, and Shostakovich Concertos.