We are pleased to announce an all-piano concert to be live-streamed on March 24 at 7:00 p.m. from the beautiful 1900 Building. Concert will feature ICM piano studio students.
Piano Sonata No. 1 in D minor, Op. 28 by Sergei Rachmaninoff
Lento
Miroirs by Maurice Ravel
Alborada del Gracioso
Kyoshiro Hirama
Novelletten, Op. 21 by Robert Schumann
No. 8 in F-sharp minor
Transcendental Étude No. 8 in C minor, "Wilde Jagd" by Franz Liszt
Ilya Shmukler
Fantasie in B minor, Op. 28 by Alexander Scriabin
Sihao Qin
Escenas Románticas by Enrique Granados
Mazurka
Berceuse
Preludes, Op. 28 by Frédéric Chopin
No. 3
No. 4
No. 15
No. 16
Artem Kuznetsov
Aria variata in A minor, BWV 989 by Johann Sebastian Bach
Prelude and Fugue in G-sharp minor, Op. 29 by Sergei Tenayev
Anastasia Vorotnaya
Barcarolle No. 9 in A minor, Op. 101 by Gabriel Fauré
Piano Sonata No. 5, Op. 53 by Alexander Scriabin
Kenneth Broberg
Kyoshiro Hirama
Kyoshiro Hirama was born in 1998, in Osaka, a part of Japan and began his piano studies at the age of four. Hirama garnered attention when he received the 5th prize of the 7th Sendai International Music Competition in Piano Section in 2019. He also won three grades of PTNA piano competition, and received the 2nd prize and the Public Award at Student Music Competition of Japan, Matsukata Music Encouragement Award (the 2nd prize) and many other competition's prizes. He participated in piano academies actively and they include the Piano Academy Eppan, the Hamamatsu International Piano Academy and the Coimbra World Piano Meeting, etc.
Hirama performed extensively at home and abroad, including U.S., Brazil, Uzbekistan and Japan, and he was selected as a Chanel Pygmalion Days 2020 participating artist. He collaborated with Sendai Philharmonic Orchestra, Sao Paulo Youth Symphony Orchestra, National Symphony Orchestra of Uzbekistan and so on. His numerous awards and scholarships include Yamaha Music Scholarships in 2017, 2018, and 2019, Benny and Edith Lee Music Scholarship in 2019-2020, Osaka Governor Awards and the Neyagawa-city Meritorious Service Awards. Currently, he is an undergraduate student studying piano performance with Stanislav Ioudenitch, the winner of the 11th Van Cliburn International Piano Competition, at the International Center for Music at Park University in Parkville, Missouri.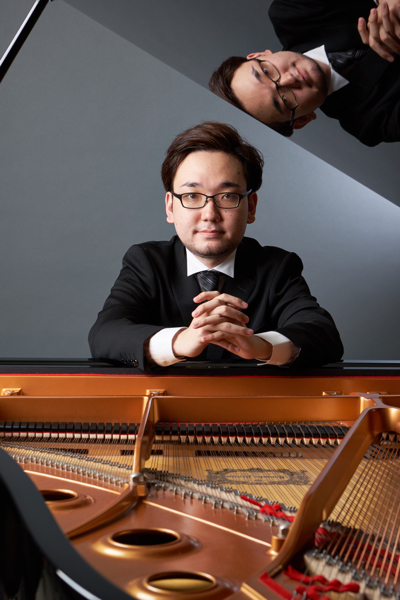 Ilya Shmukler
Ilya Shmukler started his musical education in Moscow at the age of 5. Currently he studies at International Center for Music at Park University (Parkville, the USA) with Professor Stanislav Ioudenitch as well as at Tchaikovsky Moscow State Conservatory with Professor Elena Kuznetsova and Associate Professor Sergey Kuznetsov.
Ilya Shmukler is award winner of a number piano competitions such as: IV International Festival-Competition "Musica Classica" (Ruza, Russia, 2009) – Grand Prix; Festival "Origin" (Moscow, Russia, 2009) – Grand Prix; 46th International Radio Competition for Young Musicians "Concertina Praga" (Prague, Czech Republic, 2012) – Winner Diploma; V International Rachmaninov Music Competition (St. Petersburg, Russia, 2012) – 2nd Prize; I International Competition "Sсriabin – Rachmaninov" (Sofia, Bulgaria, 2012) – Grand Prix; the 3rd Shigeru Kawai International Piano Competition (Tokyo, Japan, 2019) – 1st Prize and Audience Award; the New York Virtuoso International Competition (New York City, the USA, 2021) – 1st Prize.
As a participant of projects of International Charitable Fund "New Names" he was involved in number of festivals such as "Crescendo", "Stars on the Baikal". The name of Ilya Shmukler is listed in the "Golden Book – the names of the young talents".
Ilya Shmukler repeatedly played in the leading Concert Halls in Russia, Japan, the USA, Austria, the Netherlands, Italy, Spain, Bulgaria, Germany, Lithuania, Moldova, Kazakhstan.
Ilya Shmukler played with several orchestras, among them with the Mariinsky Theatre Symphony Orchestra (Russia) and Bayer-Symphoniker Orchestra (Germany). He recorded for the CD, TV, and radio programs such as "Radio of Russia". In 2017 he was broadcasted by "Medici.tv".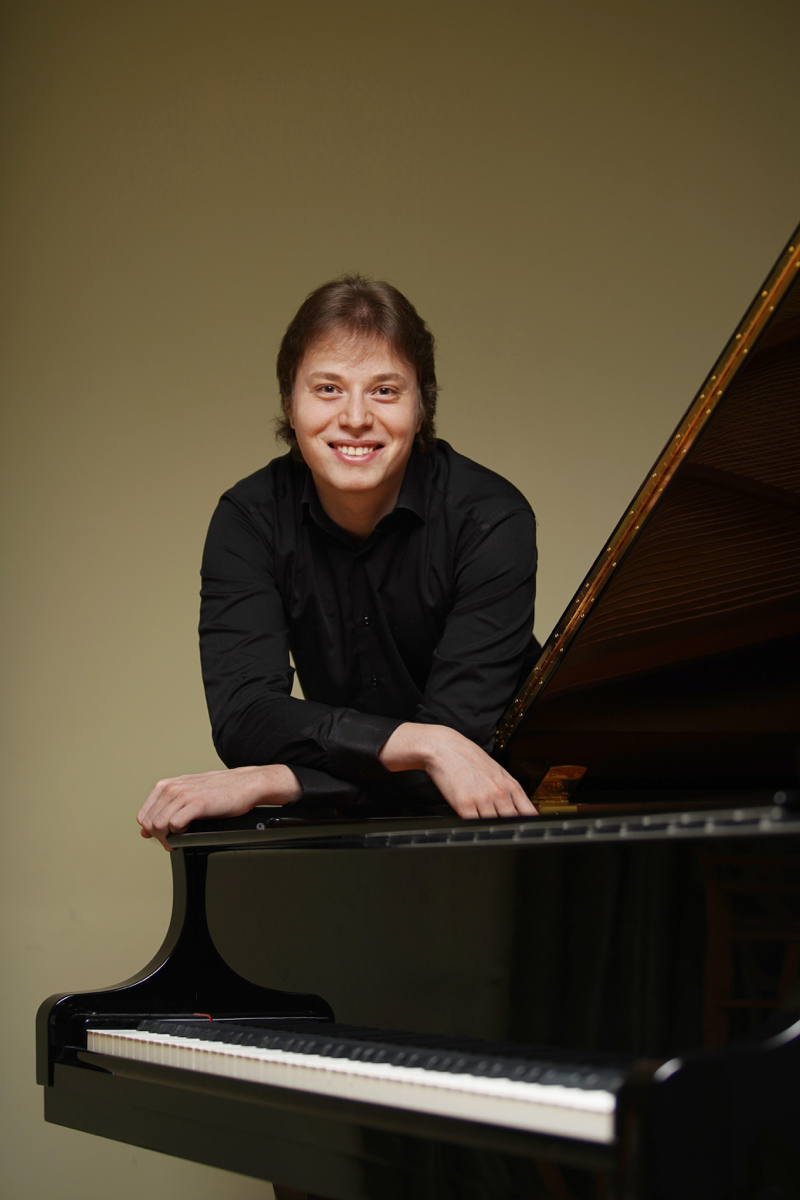 Sihao Qin
Sihao Qin began playing piano at the age of 5. He was admitted to the Central Conservatory of Music Middle School in Beijing, China; and studied with Zhiwei Zhang and Qifang Li. Since 2017, he has attended The Barstow School and Young Artists Music Academy in Kansas City. He currently studies with Stanislav Ioudenitch in Park University.
He has received awards in several piano competitions including The Fourth Shenzhen Piano Open Competition and Young Musicians International Competition in Los Angeles. He Performed with National Symphony Orchestra of Uzbekistan and Jilin Symphony Orchestra.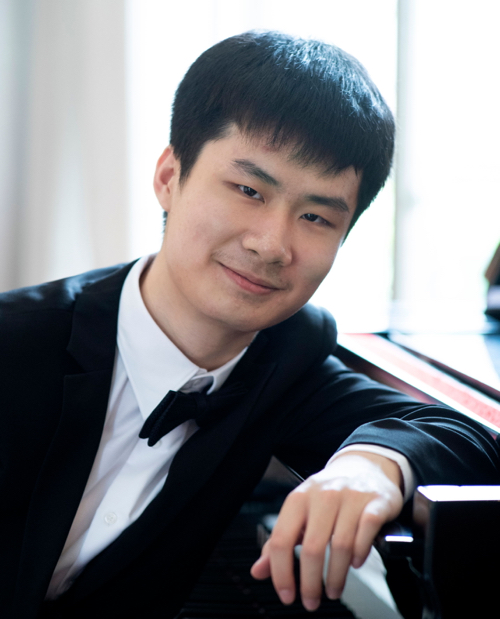 Artem Kuznetsov
A native of Balashov, Russia, Artem Kuznetsov is an award winning concert pianist, a vivid chamber musician hailed for his artistry, virtuosity, lyricism and exciting energy. He has been part of organisations and concert series that have donated hundreds of thousands of dollars to charities including the "Multiple Sclerosis" society and "Direct relief Covid-19 response." In 2020 he was appointed an Emissary of the Muses of the city of San Antonio by the Mayor Ron Nirenberg.
Mr. Kuznetsov is a winner of more than ten international competitions including the Valsesia Musica International Competition, the Canada International Artists Piano Competition, the Seattle International Piano Competition and the Dallas International Piano Competition among others. Throughout his career he performed in prestigious venues such as the Kennedy Center in Washington DC, Benaroya Hall in Seattle, Kimmel Center in Philadelphia, Schloss Ettlingen and Asamsaal in Germany and the Muziekcentrum Enschede in the Netherlands.
Mr. Kuznetsov was featured in several radio stations in the US including the "Texas Public Radio" in San Antonio and "King FM" in Seattle. He is actively involved in musical outreach for under-served communities, as well as educational events for young musicians with more than 10 outreach recitals in Texas and Washington, and gave more than 35 presentations and masterclasses for elementary, middle and high school students. His first LP on "Orpheus Classical" label was released on all the major streaming platforms.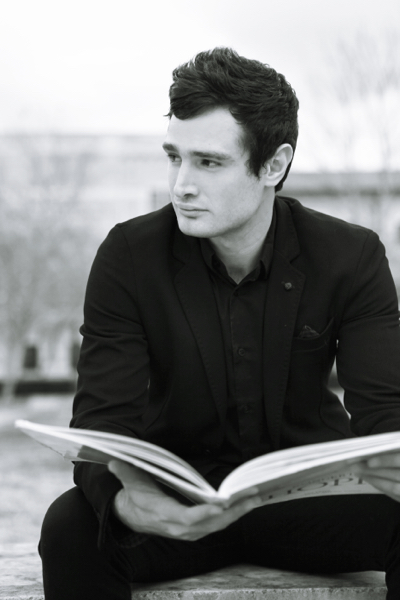 Anastasia Vorotnaya
Anastasia Vorotnaya was born in 1995 in Togliatty, Russia. When she was six years old, she started to study in Togliatty's Musical academy. During this period, Anastasia had participated and took first prizes in regional and international piano competitions:
2002 year – first prize at regional competition "Assembly of arts – 2002"
2003 year – first prize at the competition "Talents of new century" (Moscow)
2004 year – Grand Prix at the competition of a name of Muravieva (Samara)
In 2004 year Anastasia started her studying at the Central Music School of the Moscow State Conservatory under Vasily Ermakov. During this period she took first prizes in many international competitions such as:
2006 year – Grand Prix at the competition "Mozart – child prodigy"
2007 year – first prize at the competition "Young pianists" (the fourth International competition of the Central Music School)
2008 year – first prize at the competition "Bradshaw & Buono International Piano Competition" (USA)
2010 year – Grand Prix at the international competition "Concertino – Praga"
In June 2010 she released her first CD by Concertino Praga Radio.
Anastasia played in such halls as: "Carnegie Hall" New York, "Musikverein" Vienna, "Auditorio Nacional" Madrid, "Rudolfinum" Prague, Grand and Small halls of the Moscow State Conservatory, hall of the Armoury Museum of Moscow Kremlin, Chamber and Svetlanovskiy halls of Moscow international house of music, Tchaikovsky hall, state central concert hall "Russia", Kuskovo estate, Arkhangelskoe estate, concert hall of Pavel Slobodkin, A.S.Pushkin museum and others.
Anastasia is a member of The Vladimir Spivakov International Charity Foundation and "New Names" International Charity Foundation. She had recital concerts in different Russian cities such as: Vladimir, Murom, Naberezhnye Chelny, Volgograd, Ekaterinburg, Tver, Pskov, Saratov, Yaroslavl, Orenburg, Izhevsk etc.
Anastasia took part in international tours to such countries as: Japan, Denmark, Germany, Belgium, USA, Austria, Spain, Georgia, Azerbaijan, Latvia and others.
Since 2012 until 2019 Anastasia was a student of Escuela Superior de música Reina Sofía under Professor Dmitri Bashkirov.
In 2014 Anastasia won Yamaha Piano scholarship.
Since 2016 Anastasia is a student of Lake Como International Piano Academy.
In 2017 Anastasia won Yamaha Music Europe Scholarship.
In November 2017 she performed Beethoven piano concerto n.3 with orchestra under baton of Andras Schiff.
In June 2018 Anastasia won the Public Prize at the international piano competition "Jeudis du Piano"
In August 2018 Anastasia won the First Prize at the international piano competition "Gegen den Strom"
In February 2019 Anastasia won the Second Prize at the international piano competition "Juries in Competition"
Since 2019 Anastasia is a student at Park University under Professor Stanislav Ioudenitch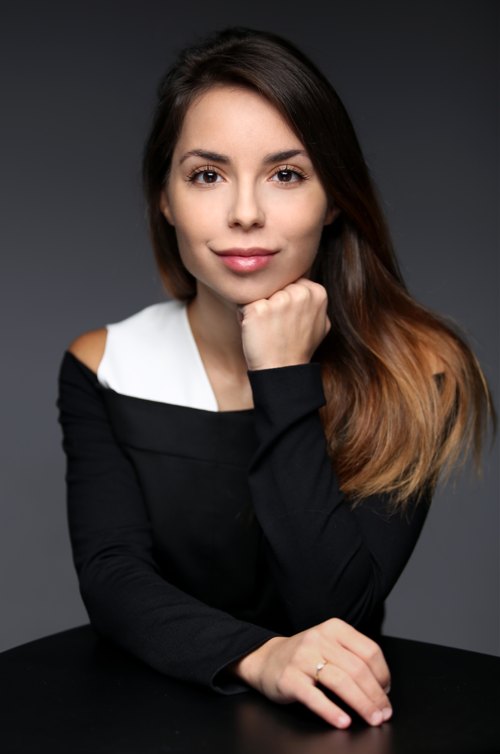 Kenny Broberg
American pianist Kenny Broberg continues to build a reputation for "blazing intellect, impeccable technical skills, and the ability to build a strikingly imaginative and intelligent program." His fresh interpretations are complemented by a natural, honest stage presence and "an almost miraculous array of tone qualities" (Theater Jones). The Minneapolis native first came to international attention when he captured the silver medal at the 2017 Van Cliburn International Piano Competition with performances marked by "an imaginative shaping of themes, revelation of inner voices, and an unfailing sense of momentum" (Texas Classical Review). He followed this with a bronze medal win at the 2019 International Tchaikovsky Competition, adding to his numerous competition prizes at the Hastings, Sydney, Seattle, and New Orleans International Piano Competitions.
Kenny has appeared with the Royal Philharmonic, Minnesota, Sydney Symphony, Seattle Symphony, Fort Worth Symphony, and the Louisiana Philharmonic Orchestras, among others, collaborating with conductors Ludovic Morlot, Kent Nagano, Leonard Slatkin, Vasily Petrenko, Nicholas Milton, Nicholas McGegan, Carlos Miguel Prieto, and Stilian Kirov. His subscription concert debut with the Minnesota Orchestra—stepping in for André Watts with Beethoven's "Emperor" Concerto days before the performance in February 2018—was declared "a highly auspicious debut, marked by poise [and] technical brilliance" (Star Tribune). Other recent and upcoming highlights include his debut with the Kansas City Symphony Orchestra; residencies at the Montreal Symphony's Festival Virée Classique, Rye Arts, Methow Chamber, Strings, and Sunriver Music Festivals; recitals in Houston, Denver, Pittsburgh, Los Angeles, and Minneapolis; and tours of Japan, Australia, and Italy.
He has been featured on NPR, WQXR, APM's Performance Today, MPR, and ABC (Australia) radio. Several of his performances at the 2016 Sydney International Piano Competition were included on CDs released on the Universal Music Australia label. His solo debut album was released in August 2017 on the Decca Gold label, featuring one of his signature pieces, the Barber Piano Sonata, as well as works by Bach, Schubert, Chopin, and Franck.
The first musician in his family, Kenny started piano lessons at age 6, when he was first fascinated by his mother's upright—a wedding gift from her parents. He studied for nine years with Dr. Joseph Zins before entering the University of Houston's Moores School of Music, where he earned a Bachelor of Music degree with Nancy Weems in 2016. He currently resides in Parkville, Missouri, where he is earning his master's degree under the guidance of 2001 Cliburn Gold Medalist Stanislav Ioudenitch at Park University's International Center for Music. Alongside his teachers, he is influenced by the recordings of Alfred Cortot, William Kapell, and Claudio Arrau.
A hockey and baseball athlete in high school, Kenny still enjoys watching and playing sports, in addition to listening to jazz and reading.