Ben Sayevich – Violin Studio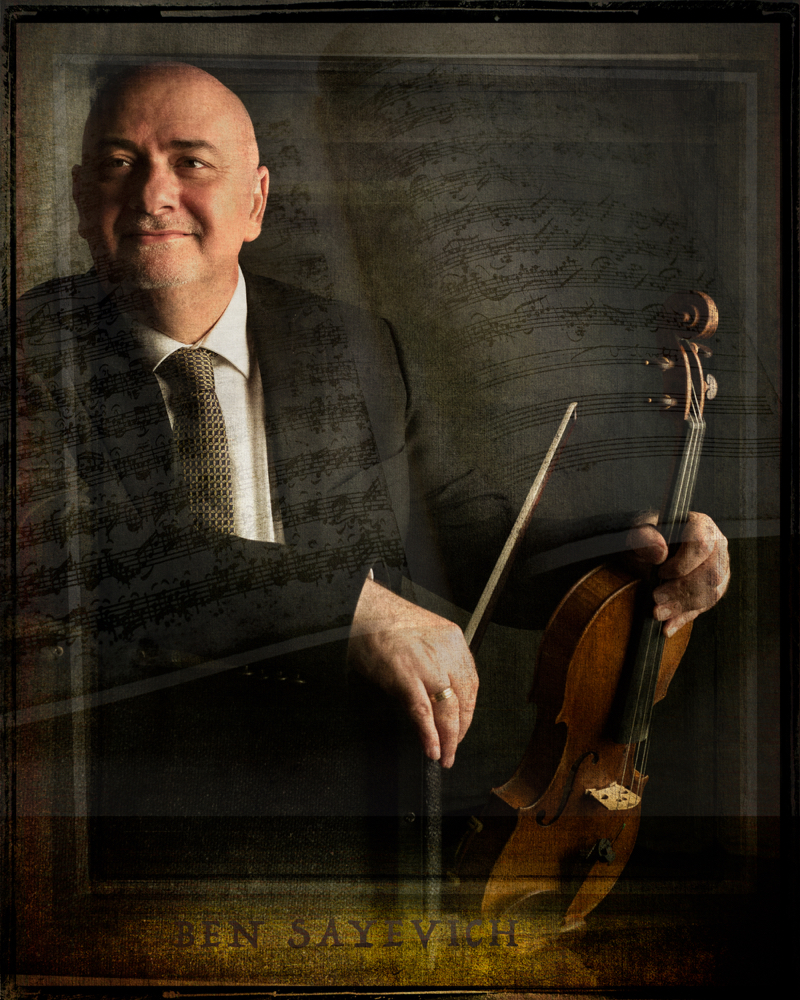 Lithuanian, English, Russian, Hebrew, Yiddish, German
Churlonis School for the Performing Arts, Juilliard, New England Conservatory
Felix Andrievsky, Dorothy DeLay, Eric Rosenblith
Enjoys watching soccer and reading about history. Has performed in every European country except Sweden.
Recipient of the American-Israeli Cultural Foundation Award
Awarded Artist Diploma from the New England Conservatory of Music
Students that have studied with Sayevich are professional musicians in the Dallas Symphony, Pittsburg Symphony, Chicago Symphony Orchestra, Israel Philharmonic Orchestra, Seoul Philharmonic, Czechoslovakia Philharmonic, and the Rio De Janeiro Academic Orchestra.
Lithuanian-Israeli violinist Ben Sayevich has established himself as one of the most distinguished violinists and teachers of his generation. He has concertized extensively throughout North America, Europe and the Far East and has appeared on radio and television as a soloist and chamber musician. He is featured as the soloist in a recording of Vivaldi's "The Four Seasons" with the Kansas City Chamber Orchestra. At the New England Conservatory he was chosen to play the Violin Concerto by Alban Berg for the celebration of the composer's centenary. Sayevich's interpretation carries the tradition that comes down directly from the composer, through his work on the piece with the late Louis Krasner, the commissioner, dedicatee and the violinist at the work's premiere.
His extensive activities with orchestras have included the concertmaster posts at the Kansas City Camerata and the Kansas City Chamber Orchestra, with both of which he made numerous concerto appearances, including Violin Concertos by Vieuxtemps, Glazunov, Mozart and Beethoven. He was also concertmaster of the Heidelberg Chamber Orchestra during a five-week world tour of Japan, Singapore and Canada.
Sayevich also maintains a vigorous schedule as chamber musician. He is a founding member of the Park Piano Trio, established at Park University in 2006, and is violinist of the London-based Rosamunde Piano Trio. With the Rosamunde Trio he has performed widely in Europe, including appearances on BBC Radio London, Irish Public Radio in Cork and the Abbado Festival Bologna. He is also a founding member of Quartet Accorda, which began in the 1990s and was officially incorporated in 2002.
Sayevich has taught at the University of Kansas, the Grieg Academy in Bergen, Norway, at the New England Conservatory, the Hartt School of Music and the Yellow Barn Music Festival, in Vermont.
Born in Kaunas, Lithuania, he studied violin in Vilnius from the age of 6 at the Churlonis School for the Performing Arts. At 12 he immigrated to Israel with his family and studied with Felix Andrievsky. At age 21, after serving in the Israeli Army, he went to the United States to study with Dorothy DeLay, later moving to the New England Conservatory to continue studies with her (1981-85) and with Eric Rosenblith (1985-87). He is a recipient of the prestigious artist diploma from the New England Conservatory, where he was Rosenblith's teaching assistant.
E-mail Ben Sayevich