Daniel Veis – Cello Studio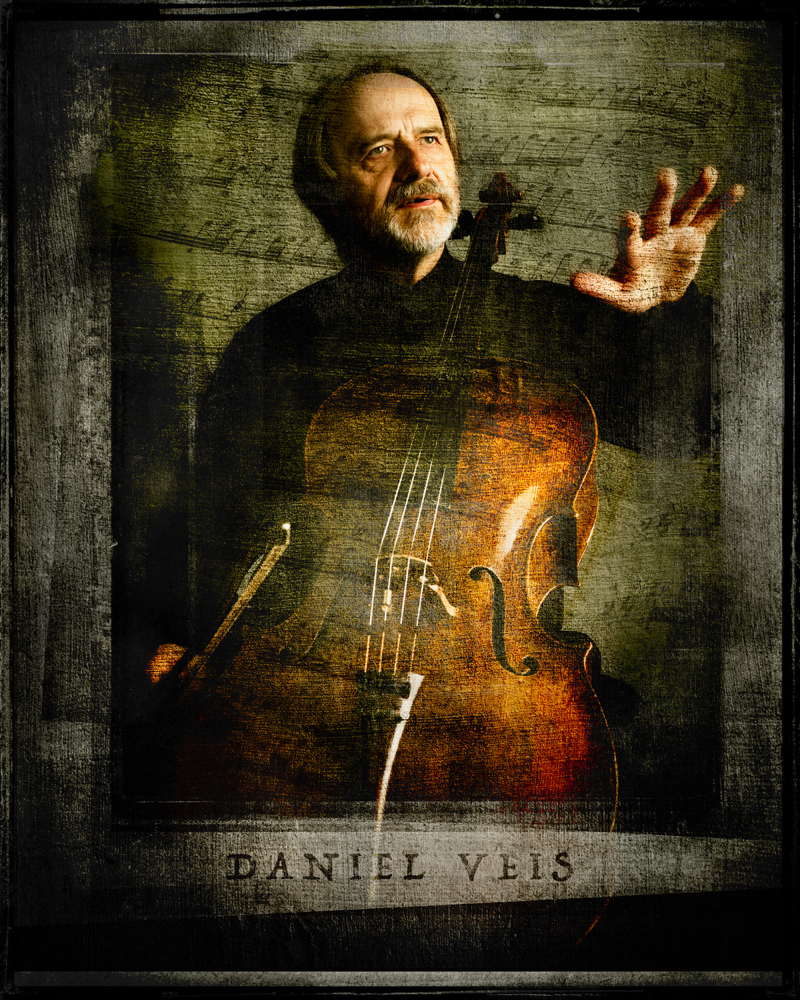 English, Spanish, Russian
"Conversation with Pablo Casals" written by the maestro's secretary
Cello crafted by Joseph Cavaleri, Genoa in 1740
His father had a collection of 40 violins and 17 cellos. The strings of his bow are made from Mongolian horse hair.
1st Prize Prague Spring Competition
Silver Medal at Tchaikovsky Competition in Moscow
Soloist at Carnegie Hall, NY, Royal Albert Hall, London, and Auditorio Nacional de Madrid
Daniel Veis has been recognized as the finest Czech cellist since winning the First Prize at 1976 Prague Spring Competition and the Silver Medal at 1978 Tchaikovsky Competition in Moscow.
Born in Prague, he studied there five years at the Moscow Conservatory with N.Shakhovskaya. Since 1979, he has performed regularly as a reliable soloist with most of the major orchestras in such centers like Avery Fisher Hall and Carnegie Hall N.Y., Royal Albert Hall London, Orchard Hall Tokyo, Auditori de Barcelona and Auditorio Nacional de Madrid, with V.Neumann, Ch.Mackerras,S.Baudo, L.Pesek, J.Belohlavek, G.Delogu, J.P.Saraste, Y.P.Tortelier, etc.
His repertoire is substantial and includes a lot of contemporary compositions. He has recorded works by Dvorak, Brahms,Schumann, Mendelssohn-Bartholdy, Tchaikovsky, Saint-Saens, Martinu, Shostakovich, Kabelac, Hanus, Sommer. In 1989, he became a guest-soloist of Czech Philharmonic Orchestra. In addition, to his solo career, he is a member of international Rosamunde Trio (with M.Tirimo and B.Sayevich).
He is a professor of cello and currently vice-dean at the Music Faculty of Academy of Performing Arts in Prague. He frequently gives master-classes and works in juries of international competitions.
E-mail Daniel Veis