FOR IMMEDIATE RELEASE
CONTACT: Ellen McDonald
816-213-4355
ellen@mershonandmcdonald.com.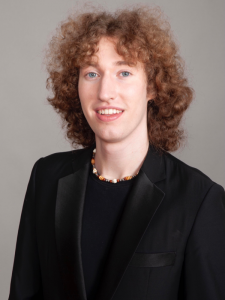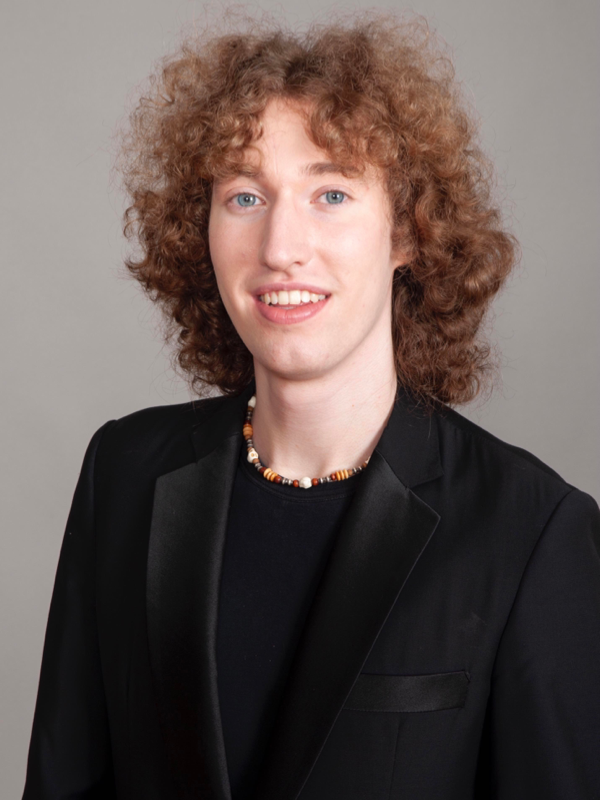 KANSAS CITY, MO (November 14, 2022) Update: Congratulations Michael! Michael Davidman, 2021 American Pianists Awards Finalist and Park ICM Artist Diploma candidate, has won 3rd place in the International Long-Thibaud piano competition in Paris, France.
View Competition Homepage Announcement Here
KANSAS CITY, MO (November 11, 2022) — Stanislav Ioudenitch, Director of Piano at the Park International Center for Music, confirmed today that Michael Davidman, 2021 American Pianists Awards Finalist and Park ICM Artist Diploma candidate, was among the 6 final piano competitors announced recently by the jurors of the International Long-Thibaud piano competition in Paris, France. The nearly 80-year-old competition is produced every two years in Paris and is held November 7-13, 2022. Ioudenitch said, "Michael is the only competitor from the United States. We are proud that the International Center for Music at Park University has a student representing both the University and Kansas City on the world stage."
One of the oldest and most prestigious competitions in classical music, the biennial International Long-Thibaud-Crespin Competition has launched the careers of generations of young artists since its 1943 founding by French virtuosos pianist Marguerite Long and violinist Jacques Thibaud. The competition has evolved over the years, expanding to include voice alongside violin and piano (and honoring that change with the inclusion of the great French singer Regine Crespin in its name) and becoming a biennial competition in the 1980s.
The Long-Thibaud Competition has contributed to making these artists legends during their lifetimes, faithful to its noble aims: promoting talents, transmitting the love of music to young people, facilitating their careers, their tours, contributing to their international reputation. Such is the vocation of the Long-Thibaud. The laureates receive exceptional prizes: financial support, recording opportunities, concert proposals, instrument loans as well as worldwide visibility thanks to the generous encouragement of patrons and sponsors. These artists are accompanied in their international ascension within the professional musical world.
The 2022 edition of the Long Thibaud competition brings together 32 pianists selected from 112 candidates from all over the world. After a week of playoffs, the 6 finalists will play a concerto with the Republican Guard orchestra conducted by Colonel François Boulanger, on November 13 at the Châtre du Châtelet. Follow the entire 2022 competition live on the Fondation Long-Thibaud YouTube Channel .
Michael Davidman started piano lessons at age five at the Greenwich House Music School, and continued piano studies with Efrem Briskin at the Manhattan School of Music. Michael completed his Bachelor of Music degree under the guidance of Robert McDonald, also with mentor and teacher Ford Mylius Lallerstedt at the Curtis Institute of Music, and his Master of Music degree at the Juilliard School with renowned pianists Jerome Lowenthal and Stephen Hough. Presently, Michael is pursuing an Artist Diploma studying with renowned pianist Stanislav Loudenich at the International Center for Music (ICM), Kansas City, MO.
Prodigiously gifted from early childhood, in his precollege studies at the Manhattan School of Music, Michael won First Place in the Precollege Concerto Competition in all three age categories: first at age ten, then at twelve, and again at age sixteen. At age thirteen, he was chosen by Lang Lang's management to perform in the 2010 Lang Lang masterclass at Manhattan School of Music; his rendition of Liszt's Hungarian Rhapsody No. 10 was warmly praised by Lang Lang: "You play beautifully and are technically brilliant!"
A dedicated and disciplined young musician, Michael has gone on to win numerous piano competitions, including 2021 American Pianists Association finalist award; winner 2019 Juilliard Gina Bachauer Competition; first prize 2018 New York International Piano Competition chamber ensemble; first prizes in both soloist and concerto categories at the 33rd Ithaca College of Music Piano Competition; Grand Prize at the LISMA Foundation 9th International Music Competition; and first place in the 2011 Mary Smart International Concerto Competition. Michael also received a four year scholarship from the Chopin Foundation of the United States.
As soloist, he has performed with the Philadelphia Orchestra, Indianapolis Symphony Orchestra, Symphonicity, Monterey Symphony, Millikin-Decatur Symphony Orchestra, Yonkers Philharmonic Orchestra, Ithaca College Orchestra, Manhattan School of Music Philharmonic Orchestra, Summit Music Festival Orchestra, Bronx Arts Ensemble Orchestra, New York Concerti Sinfonietta, Doctor's Orchestra of NY, the NY Chamber Orchestra and the West Point Band. He has performed as soloist and chamber player at Alice Tully Hall in Lincoln Center, Carnegie Recital Hall, the Kimmel Center, Sandler Center, Symphony Space, Merkin Concert Hall, given recitals in Spain at the Burgos International Music Festival, in Italy at Teatro Alfieri, in St. Petersburg Russia with the International Academy of Music, and at numerous music festivals, including the Norfolk Chamber Music Festival (Yale), the Music Academy of the West, Kneisel Hall, Summit Music, and Music@Menlo. Michael has also performed on WHYY "Curtis On Stage", WQXR McGraw Hill Young Artist Showcase – "The Robert Sherman Show", WSKG-FM radio Expressions Series, NPR's radio program "From the Top", "Piano Evenings with David Dubal."
An exceptional presence on the concert stage, Michael has repeatedly earned glowing reviews in the press: "2021 American Pianists Awards concerto round: Piano Concerto No. 1 in E flat Major, S.124…the excitement of the "Allegro Marziale animato" was introduced with masterly suspense, and the thrills of that finale seemed truly earned by the "intense sensitivity" the pianist had displayed previously…this was not adventitious excitement applied out of nowhere; it had been present, thanks to Davidman's acuity and interpretive eělan, from the start…all told, this was one of the best concerto performances I've heard in recent years, (Upstage – Indianapolis, IN – Jay Harvey, June 27, 2021); "The standout twenty year-old Michael Davidman … a talent to watch. His account of Rachmaninoff's complex and quirky sonata … was electrifying for its sweeping yet refined sentimentality and pyrotechnical prowess of which he tossed off fiendishly difficult passagework with great finesse – and a few gasps were even heard from the spellbound audience." (The Classical Music Journal); "He performed the final movement so magnificently … it brought the audience to its feet with wild applause." (Peninsula Reviews, Mozart Piano Concerto No. 21); Monterey Symphony); "a high level of playing … the incredible facility of pianist Michael Davidman." (Philadelphia Enquirer Daily News, Kimmel Center Curtis Symphony performance of Ravel's opera L'enfant et les SortileĚges); and "Violinist Steven Waarts and Michael Davidman … two 11- year-old prodigies, and I rarely apply that term, and never loosely … the best of the best." (San Mateo Journal).
An opera enthusiast from a very young age, Michael delights in uploading historical and rare opera recordings to his YouTube channel called PucciniMD and in accompanying opera singers on special occasions on "opera night" at a New York City restaurant.
ABOUT PARK INTERNATIONAL CENTER FOR MUSIC – Park ICM was established (www.park.edu) at Park University in 2003. This All-Steinway School trains and educates the next generation of accomplished musicians in a focused and creative atmosphere with an international faculty of renowned excellence. Park ICM offers degree, certificate and diploma programs at the graduate and undergraduate levels. Our courses of study are focused in the areas of performance in violin, viola, cello and piano. At the core of all ICM programs is one-on-one studio instruction providing vital interactions between the student and master faculty, in its 20th season. This extremely exclusive music academy selects just 30 students each year to study in the historic European apprenticeship tradition. Park's amazing campus provides focused and uninterrupted practice time 24-hours daily in a serene and extremely supportive environment. The master faculty also coaches musicianship and career development so that the students will become award-winning musicians, traveling the world, and entertaining the most discerning music lovers across all continents.
Visit icm.Park.edu for more information about Park ICM's students, faculty, and performance season. High-resolution photos can be obtained by contacting Ellen McDonald, Publicist, at 816-213-4355 or ellen@mershonandmcdonald.com.
ADDITIONAL INFORMATION:
Social Media:
Receive updates by joining Park ICM Facebook at www.facebook.com/ICMPark, or following @ICM_Park on Twitter or icmpark on Instagram.
Please direct all media inquiries to Ellen McDonald
816-213-4355 or ellen@mershonandmcdonald.com.