September 14th
7:00 p.m.
Graham Tyler Memorial Chapel, 8700 NW River Park Drive, Parkville, MO
Pianist Tatiana Dorokhova will perform works by Beethoven.
Program
Beethoven Sonata in E Major, op. 109
I. Vivace ma non troppo – Adagio espressivo
II. Prestissimo
III. Andante molto cantabile ed espressivo: Gesangvoll mit innigster Empfindung
Beethoven Sonata in A-flat Major, op. 110
I. Moderato cantabile molto espressivo
II. Allegro molto
III. Adagio ma non troppo – Allegro ma non troppo
Intermission
Beethoven Sonata in C Minor, op. 111
I. Maestoso – Allegro con brio ed appassionato
II. Arietta: Adagio molto semplice e cantabile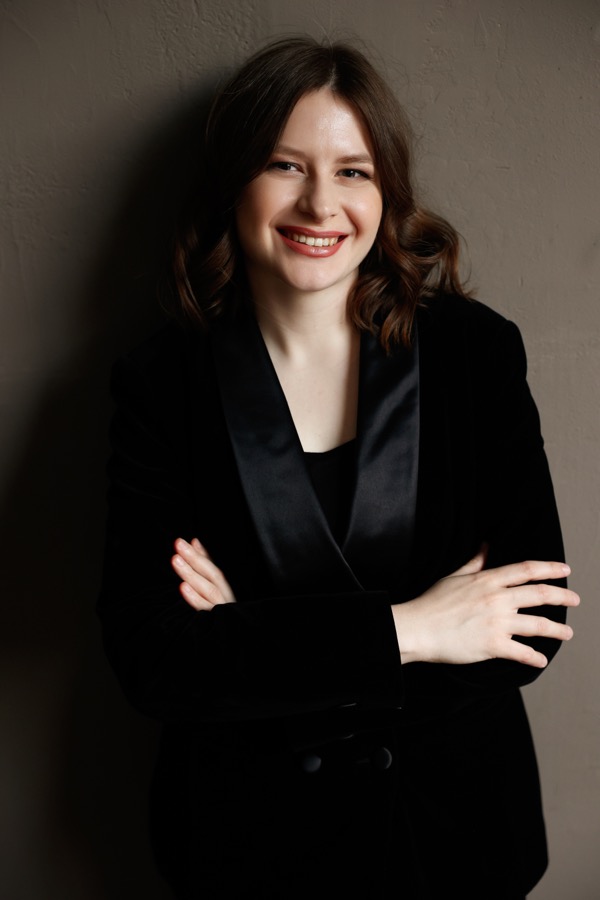 Biography
Tatiana Dorokhova was born in 1991 in Volgograd in a family of musicians. She started playing the piano at the age of six and went on to graduate from the Children's Music School No. 14 in Volgograd (class of Mrs. Anna Cherfas), the Central Music School at the Tchaikovsky Moscow State Conservatory (class of Prof. Alexander Mndoyants) in 2009, and the Tchaikovsky Moscow State Conservatory (class of Prof. Alexander Mndoyants) in 2016. She has also participated in master classes of outstanding musicians, including Dmitry Bashkirov, Paul Badura-Skoda, Dina Yoffe, Leon Fleischer and others.
Tatiana's performances always present an extraordinary involvement in musical material, depth, and thoughtfulness, and each one reveals new facets of the music. Tatiana performs with virtuosity, a sensitive touch, a sense of style and form, and a clear understanding of the cultural context. She deftly performs music from encompassing all eras – from the Baroque to the present.
Even during her formative years, despite her young age, her performances were repeatedly noted by distinguished musicians to be full of maturity and invariably left a deep mark in the hearts of listeners.
Tatiana is a laureate of many International music competitions, including: the International Competition of Young Pianists named after P.A.Serebryakov (Volgograd, Russia, 2004, 1st  prize); the International Competition of Young Pianists named after V.V.Krainev (Kharkiv, Ukraine, 2008, 1st Prize and special Prize for the best performance of works by German composers); the International Piano Competition of the City of Jaen (Spain, 2011, 2nd  Prize and prize for the best performance of a compulsory work); the Silvio Bengalli International Piano Competition (Val Tidone, Italy, 2014, 2nd prize); the Johann Nepomuk Hummel International Piano Competition (Bratislava, Slovakia, 2017, 3rd Prize); the Berlin International Music Competition (2018, Grand Prix); The 28th New Orleans International Piano Competition (USA, 2022, 2nd Prize)
Tatiana took part in the recording of the Anthology of Russian and Soviet Piano Music CD series released by the "Melodiya" record company. In addition to her solo activity, she is greatly interested in chamber music. She has collaborated with violinists, performed works for two pianos and a trio, presented all frequently played works for cello and piano, and played piano quintets. She has performed in the halls of the Moscow Conservatory, the St. Petersburg, Moscow and Berlin Philharmonic, and the Cortot Hall in Paris.
Tatiana Dorokhova successfully combines performing and teaching activities. In 2017-2022 she was an Assistant Professor at the Tchaikovsky Moscow State Conservatory, working with Professor Alexander Mndoyants.
Currently Tatiana is a student of  Professor Stanislav Ioudenitch at Park University in Parkville, Missouri.