September 28, 2023
7:30 p.m.
Grace & Holy Trinity Cathedral
415 W. 13th Street, Kansas City, Missouri 64105
Experience this blockbuster concert presenting two works for keyboard by two of the greatest European composers of the 18th century, both featuring Park ICM graduate student Kuok-Wai Lio on piano! Working in collaboration with the Kansas City Chamber Orchestra and Maestro Bruce Sorrell, Park ICM is thrilled to once again collaborate with this incredible chamber orchestra on two famed pieces for piano, an amazing early Mozart concerto, and the incredible Bach Brandenburg 5. What a treat it will be to hear both of these great works in one evening, interpreted by Park ICM's young virtuoso.
For more information about the Kansas City Chamber Orchestra and this amazing concert, visit KCChamberOrchestra.org.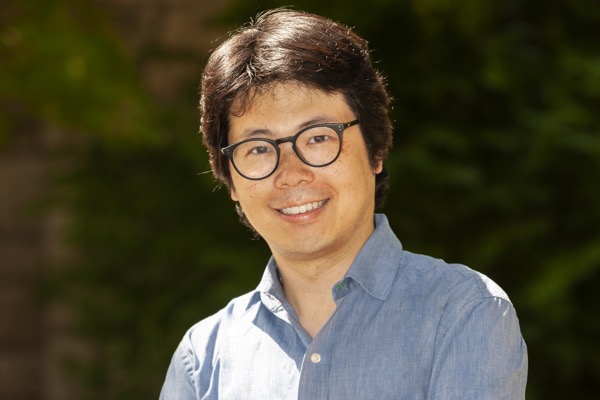 Program
La Follia Variations by M. Wiancko/Geminiani
Brandenburg Concerto No.5 in D major by J.S. Bach
Featuring ICM student Kuok-Wai Lio, piano
Piano Concerto No.9 in E-flat major by W.A. Mozart
More from Maestro Sorrell:
Early in the 18th century, J.S. Bach completed his set of six Brandenburg Concertos, stunning in their variety and inventiveness. Though KC Chamber Orchestra has performed all of them several times over the past thirty-six seasons, but this will be the first time they have featured a modern piano as one of the solo instruments. The Fifth Brandenburg Concerto is renowned as a highly virtuosic and thrilling work for keyboard.
Equally important in the development of the keyboard concerto are the works by Mozart. Over fifty years after Bach's achievement, Mozart began to revolutionize the piano concerto, imbuing them with drama, and haunting and beautiful melodies. This early concerto (Mozart was 21 when he wrote it) foreshadowed the compositional world of his later piano concertos.
The concert will open with a delightful arrangement by Michi Wiancko of Geminiani's La Follia Variations. Wiancko riffs on the energy and style of the Baroque original, creating something fresh and utterly engaging.
Kuok-Wai Lio
A graduate of the Curtis Institute of Music, pianist Lio Kuok-Wai is a recipient of the prestigious Avery Fisher Career Grant administered by Lincoln Center for the Performing Arts, the Career Advancement Award given by the Musical Fund Society of Philadelphia, and a Scholarship award by the Feltsman Piano Foundation.
Praised by the Vancouver Sun as a "musician's musician," for his "sensitive playing" by The New York Times, and his "hypnotic" effect by The Boston Musical Intelligencer, the Macau-born pianist is active as a soloist and chamber musician worldwide. He has performed at venues such as Weill Recital Hall at Carnegie Hall, Tonhalle Zürich, and Herkulessaal in Munich. He was chosen to step in for the legendary pianist, Radu Lupu, for a recital in Town Hall, New York to critical acclaim.
Kuok-Wai has studied under Gabriel Kwok, Gary Graffman, Claude Frank, Peter Frankl, Boris Berman, Jack Winerock, and Stanislav Ioudenitch, among others. He was invited by Sir András Schiff to take part in many of his masterclasses in Europe and by Leon Fleisher to attend a mentorship program at Caramoor Rising Stars in upstate New York.
A frequent participant in the Marlboro Music Festival and Marlboro on Tour, Kuok-Wai has performed with musicians such as Kim Kashkashian, Pamela Frank, Cho-Liang Lin, Christoph Richter, Hsin-Yun Huang, and the Shanghai Quartet, among others. At an anniversary celebration of Sándor Végh, founding member of the International Musicians Seminar in Prussia Cove, Kuok-Wai was chosen to take part in masterclasses and concerts at Wigmore Hall in London and the Salzburg Festival. He has also performed at the Schubertiade curated by Vancouver Recital Society alongside pianists Jonathan Biss and Inon Barnatan. In 2022, the Gina Bachauer International Piano Foundation chose Kuok-Wai to perform in the Bachauer Gold Medalists series.
As a concerto soloist, Kuok-Wai has performed with orchestras that include the China Philharmonic, Macau Orchestra, Hong Kong Philharmonic, Camerata Salzburg, Kansas City Symphony Orchestra, Houston Symphony Orchestra and conductors Li Xin-Cao, Edo de Waart, Francois Xavier-Roth, and Michael Stern.
A top prize winner in the International Tchaikovsky Competition for Young Musicians, Gina Bachauer International Young Artists Competition, Fulbright Concerto Competition, Chopin International Piano Competition in Asia, International Institute for Young Musicians Piano Competition, Ettlingen International Piano Competition, Steinway & Sons International Piano Competition, Kuok-Wai received a Commendation of Merit given by the Chief Executive of Macau. He has also performed for Hu Jin-Tao, then President of the People's Republic of China; the late Stanley Ho; Tung Chee-Wha, former Chief Executive of Hong Kong; and Prince Edward, the Duke of Kent.
Apart from music, Kuok-Wai enjoys reading, taking walks in nature, traveling, going to museums, playing with pets, and cooking for friends. His interests include art, literature, poetry, psychology, philosophy, theology, history and languages. He speaks English, German, Portuguese, Mandarin, and is working on Hebrew.