Park University and the International Center for Music are pleased to announce that longtime supporters, Phyllis and Ron Nolan, have agreed to serve as Honorary Co-Chairpersons of Stanislav & Friends 2024.
Phyllis Nolan
Phyllis holds a BS in Mathematics and Education from the University of Nebraska and an MBA from Rockhurst College in Kansas City MO.
Work experience includes teaching high school math in Cherry Creek HS, Denver, CO, a long career at Hallmark Cards in various product management positions and later President of Peruvian Connection, a women's clothing company.
Civic Interests are primarily in education and the arts.  Phyllis is a past chair of the Kansas Board of Regents, and is currently a trustee of Kansas Policy Institute which focuses on education and tax policy.  She also currently serves on the Advisory Councils of the Spencer Museum of Art at KU, Smiles Change Lives and the Kansas Civil Rights Commission.
Ronald C. Nolan
Ronald Nolan graduated from Miami University of Ohio with a BS in Psychology, and served in the US Army intelligence service (ASA) in Okinawa as a top-secret cryptographic analyst.
After several years in corporate America, he started a real estate brokerage company, Nolan Associates, and began a property management company that by the mid-1980s was a leader in the region. His firm provided property and asset management services for a variety of financial institutions, and later asset management for the Resolution Trust Corporation (RTC), disposing of a large body of assets. When the RTC wound down, Nolan moved into acquisitions of multi-family properties. This entity grew to own and manage properties in the Midwest, primarily in Texas.
Ron is a Trustee of Hillsdale College and serves on the Advisory Council of Kansas Policy Institute.  His interests lie in limited government policy as it affects education and free enterprise.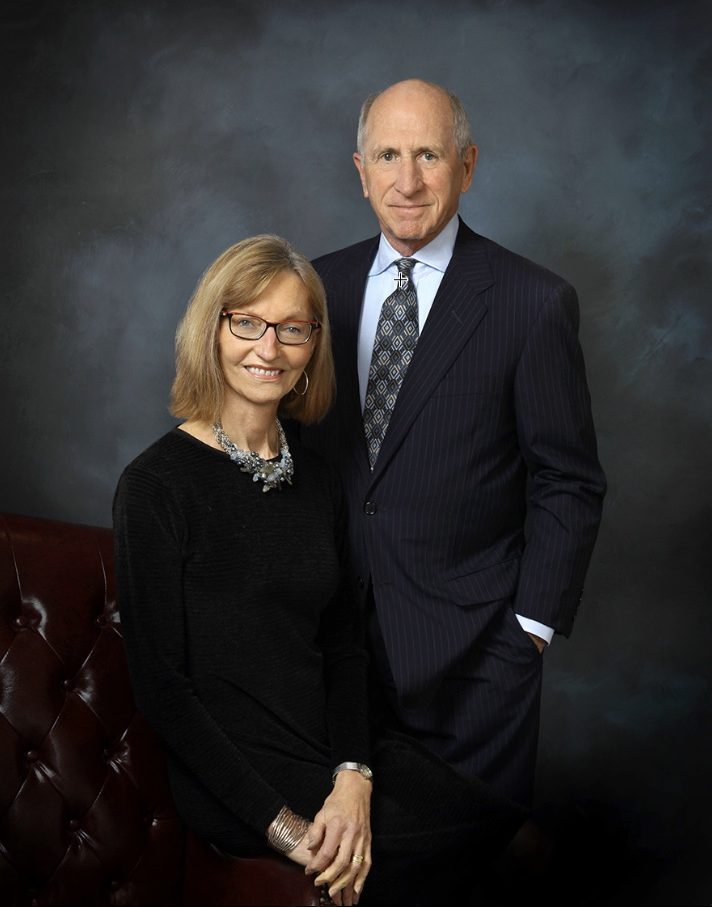 Letter From the Chairpersons:
In 2023, Park University's International Center for Music (Park ICM) commemorated two decades of exceptional artistry, dedication, and the pursuit of musical excellence. Now in our 21st year and under the continued leadership of Stanislav Ioudenitch, Park ICM continues to introduce world-class musicians to regional, national, and international audiences, leaving an indelible mark wherever they perform. Next spring, at the Kauffman Center for the Performing Arts, Park ICM will feature its young protégés, superstar alums and critically acclaimed faculty all together in an evening of music that has become known as Stanislav & Friends. It promises to be both emotionally stirring and undeniably powerful.
Stanislav Ioudenitch is the founder and artistic director of the International Center for Music and the 2001 Van Cliburn International Piano Competition gold medalist. He is widely admired and celebrated around the globe, performing at many of the most prestigious concert venues in Europe, Asia and the Americas. Stanislav and his family reside in Kansas City. He endures a heavy domestic and international travel schedule with commitments to perform and teach worldwide. Kansas City is fortunate to have had Stanislav's leadership for two decades and we seek your support for more.
Stanislav & Friends 2024 will be held Friday, March 8, 2024, 7:00 P.M., at the Kauffman Center for the Performing Arts. Attendees will have an opportunity to meet our celebrated artists immediately after the concert in Helzberg Hall at a meet-and-greet dessert reception. This special evening allows Park ICM to continue its quest of nurturing aspiring musicians from all corners of the earth.
We've been closely acquainted with the students and faculty from the International Center for Music for the last six years and have sponsored student scholarships, the Park ICM wellness program, and many other projects. We remain in awe of the breathtaking talent that they share with the world. We invite you to become more closely acquainted with, and invested in, their musical brilliance. Most importantly, your investment will help Park ICM continue the tradition of developing outstanding artists for all to enjoy.
Will you consider joining us in becoming a sponsor of this premier event?
Thank you in advance for your consideration.
Phyllis and Ron Nolan, Honorary Chairpersons