Friday, October 28, 2022
7:30 p.m.
1900 Building, 1900 Shawnee Mission Parkway, Mission Woods, Kansas 66205
An entire evening devoted to piano lovers, this amazing concert features students of Van Cliburn Gold Medalist Stanislav Ioudenitch, Professor of Piano at Park University's International Center for Music.
See Also: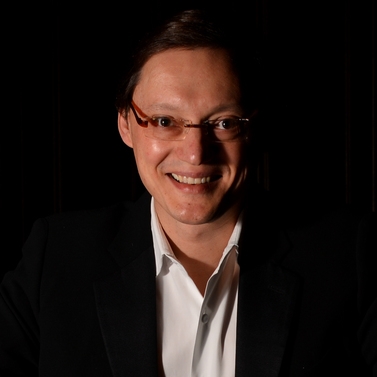 Anastasia Vorotnaya (Graduate Certificate in Piano Performance)
Sonata, Op. 25, No. 2 ("Night Wind") by Nikolai Medtner (1880-1951)
Michael Davidman
Prélude, Choral et Fugue, FWV 21 by César Franck (1822-1890)
Intermission
Sihao Qin (Bachelors in Piano Performance)
Preludes, Op. 28 by Frédéric Chopin (1810-1849)
Agitato (C major)
Lento (A minor)
Vivace (G major
Largo (E minor)
Molto allegro (D major)
Lento assai (B minor)
Andatino (A major)
Molto agitato (F-sharp minor)
Largo (E major)
Molto allegro (C-sharp minor)
Vivace (B major)
Presto (G-sharp minor)
Kyoshiro Hirama (Masters in Music Performance)
8 Klavierstücke, Op.76 by Johannes Brahms (1833-1897)
1. Capriccio
2. Capriccio
4. Intermezzo
5. Capriccio 
7. Intermezzo 
8. Capriccio
Ilya Shmukler (Artist Diploma in Piano Performance)
Trois Mouvements de Petrouchka (Three movements from Ballet Petrouchka) by Igor Stravinsky (1882-1971)
1. Danse Russe (Russian Dance)
2. Chez Pétrouchka (Petrouchka's Room)
3. La samaine grasse (The Shrovetide Fair)
Anastasia Vorotnaya
Anastasia Vorotnaya was born in 1995 in Togliatty, Russia. When she was six years old, she started to study in Togliatty's Musical academy. During this period, Anastasia had participated and took first prizes in regional and international piano competitions:
2002 year – first prize at regional competition "Assembly of arts – 2002"
2003 year – first prize at the competition "Talents of new century" (Moscow)
2004 year – Grand Prix at the competition of a name of Muravieva (Samara)
In 2004 year Anastasia started her studying at the Central Music School of the Moscow State Conservatory under Vasily Ermakov. During this period she took first prizes in many international competitions such as:
2006 year – Grand Prix at the competition "Mozart – child prodigy"
2007 year – first prize at the competition "Young pianists" (the fourth International competition of the Central Music School)
2008 year – first prize at the competition "Bradshaw & Buono International Piano Competition" (USA)
2010 year – Grand Prix at the international competition "Concertino – Praga"
In June 2010 she released her first CD by Concertino Praga Radio.
Anastasia played in such halls as: "Carnegie Hall" New York, "Musikverein" Vienna, "Auditorio Nacional" Madrid, "Rudolfinum" Prague, Grand and Small halls of the Moscow State Conservatory, hall of the Armoury Museum of Moscow Kremlin, Chamber and Svetlanovskiy halls of Moscow international house of music, Tchaikovsky hall, state central concert hall "Russia", Kuskovo estate, Arkhangelskoe estate, concert hall of Pavel Slobodkin, A.S.Pushkin museum and others.
Anastasia is a member of The Vladimir Spivakov International Charity Foundation and "New Names" International Charity Foundation. She had recital concerts in different Russian cities such as: Vladimir, Murom, Naberezhnye Chelny, Volgograd, Ekaterinburg, Tver, Pskov, Saratov, Yaroslavl, Orenburg, Izhevsk etc.
Anastasia took part in international tours to such countries as: Japan, Denmark, Germany, Belgium, USA, Austria, Spain, Georgia, Azerbaijan, Latvia and others.
Since 2012 until 2019 Anastasia was a student of Escuela Superior de música Reina Sofía under Professor Dmitri Bashkirov.
In 2014 Anastasia won Yamaha Piano scholarship.
Since 2016 Anastasia is a student of Lake Como International Piano Academy.
In 2017 Anastasia won Yamaha Music Europe Scholarship.
In November 2017 she performed Beethoven piano concerto n.3 with orchestra under baton of Andras Schiff.
In June 2018 Anastasia won the Public Prize at the international piano competition "Jeudis du Piano"
In August 2018 Anastasia won the First Prize at the international piano competition "Gegen den Strom"
In February 2019 Anastasia won the Second Prize at the international piano competition "Juries in Competition"
Since 2019 Anastasia is a student at Park University under Professor Stanislav Ioudenitch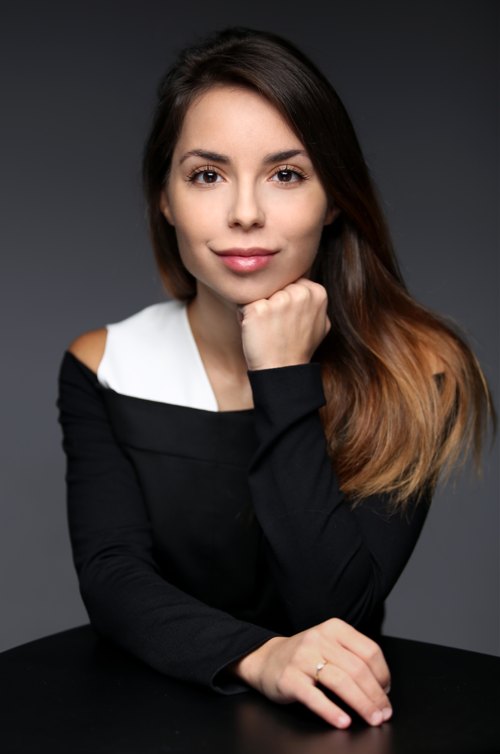 Michael Davidman
Michael started piano lessons at age five at the Greenwich House Music School, and continued piano studies with Efrem Briskin at the Manhattan School of Music. Michael completed his Bachelor of Music degree under the guidance of Robert McDonald, also with mentor and teacher Ford Mylius Lallerstedt at the Curtis Institute of Music, and his Master of Music degree at the Juilliard School with renowned pianists Jerome Lowenthal and Stephen Hough. Presently, Michael is pursuing an Artist Diploma studying with renowned pianist Stanislav Loudenich at the International Center for Music (ICM), Kansas City, MO.
Prodigiously gifted from early childhood, in his precollege studies at the Manhattan School of Music, Michael won First Place in the Precollege Concerto Competition in all three age categories: first at age ten, then at twelve, and again at age sixteen. At age thirteen, he was chosen by Lang Lang's management to perform in the 2010 Lang Lang masterclass at Manhattan School of Music; his rendition of Liszt's Hungarian Rhapsody No. 10 was warmly praised by Lang Lang: "You play beautifully and are technically brilliant!"
A dedicated and disciplined young musician, Michael has gone on to win numerous piano competitions, including 2021 American Pianists Association finalist award; winner 2019 Juilliard Gina Bachauer Competition; first prize 2018 New York International Piano Competition chamber ensemble; first prizes in both soloist and concerto categories at the 33rd Ithaca College of Music Piano Competition; Grand Prize at the LISMA Foundation 9th International Music Competition; and first place in the 2011 Mary Smart International Concerto Competition. Michael also received a four year scholarship from the Chopin Foundation of the United States.
As soloist, he has performed with the Philadelphia Orchestra, Indianapolis Symphony Orchestra, Symphonicity, Monterey Symphony, Millikin-Decatur Symphony Orchestra, Yonkers Philharmonic Orchestra, Ithaca College Orchestra, Manhattan School of Music Philharmonic Orchestra, Summit Music Festival Orchestra, Bronx Arts Ensemble Orchestra, New York Concerti Sinfonietta, Doctor's Orchestra of NY, the NY Chamber Orchestra and the West Point Band. He has performed as soloist and chamber player at Alice Tully Hall in Lincoln Center, Carnegie Recital Hall, the Kimmel Center, Sandler Center, Symphony Space, Merkin Concert Hall, given recitals in Spain at the Burgos International Music Festival, in Italy at Teatro Alfieri, in St. Petersburg Russia with the International Academy of Music, and at numerous music festivals, including the Norfolk Chamber Music Festival (Yale), the Music Academy of the West, Kneisel Hall, Summit Music, and Music@Menlo. Michael has also performed on WHYY "Curtis On Stage", WQXR McGraw Hill Young Artist Showcase – "The Robert Sherman Show", WSKG-FM radio Expressions Series, NPR's radio program "From the Top", "Piano Evenings with David Dubal."
An exceptional presence on the concert stage, Michael has repeatedly earned glowing reviews in the press: "2021 American Pianists Awards concerto round: Piano Concerto No. 1 in E flat Major, S.124…the excitement of the "Allegro Marziale animato" was introduced with masterly suspense, and the thrills of that finale seemed truly earned by the "intense sensitivity" the pianist had displayed previously…this was not adventitious excitement applied out of nowhere; it had been present, thanks to Davidman's acuity and interpretive élan, from the start…all told, this was one of the best concerto performances I've heard in recent years, (Upstage – Indianapolis, IN – Jay Harvey, June 27, 2021); "The standout twenty year-old Michael Davidman … a talent to watch. His account of Rachmaninoff's complex and quirky sonata … was electrifying for its sweeping yet refined sentimentality and pyrotechnical prowess of which he tossed off fiendishly difficult passagework with great finesse – and a few gasps were even heard from the spellbound audience." (The Classical Music Journal); "He performed the final movement so magnificently … it brought the audience to its feet with wild applause." (Peninsula Reviews, Mozart Piano Concerto No. 21); Monterey Symphony); "a high level of playing … the incredible facility of pianist Michael Davidman." (Philadelphia Enquirer Daily News, Kimmel Center Curtis Symphony performance of Ravel's opera L'enfant et les Sortilèges); and "Violinist Steven Waarts and Michael Davidman … two 11- year-old prodigies, and I rarely apply that term, and never loosely … the best of the best." (San Mateo Journal).
An opera enthusiast from a very young age, Michael delights in uploading historical and rare opera recordings to his YouTube channel called PucciniMD and in accompanying opera singers on special occasions on "opera night" at a New York City restaurant.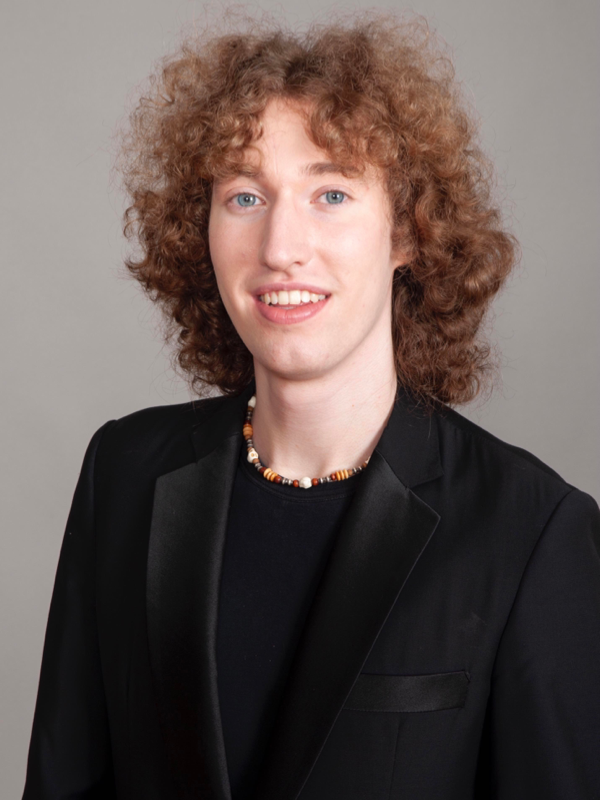 Sihao Qin
Sihao Qin began playing piano at the age of 5. He was admitted to the Central Conservatory of Music Middle School in Beijing, China; and studied with Zhiwei Zhang and Qifang Li. Since 2017, he has attended The Barstow School and Young Artists Music Academy in Kansas City. He currently studies with Stanislav Ioudenitch in Park University.
He has received awards in several piano competitions including The Fourth Shenzhen Piano Open Competition and Young Musicians International Competition in Los Angeles. He Performed with National Symphony Orchestra of Uzbekistan and Jilin Symphony Orchestra.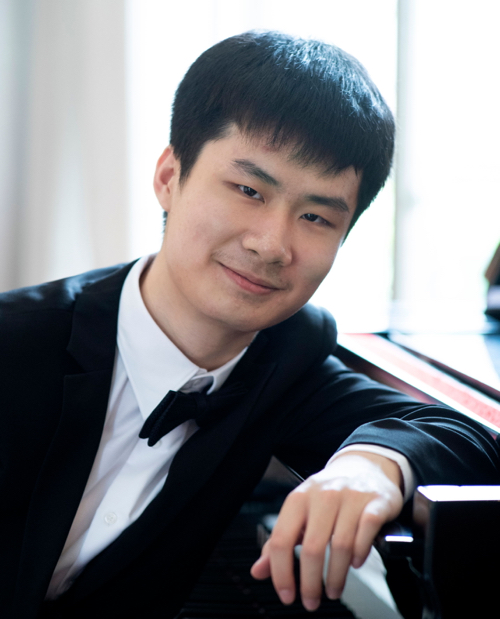 Kyoshiro Hirama
Kyoshiro Hirama was born in 1998, in Osaka, Japan, and began his piano studies at the age of four. Hirama garnered attention when he received the 5th prize of the 7th Sendai International Music Competition in Piano Section in 2019. He also won three grades of PTNA piano competition, and received the 2nd prize and the Public Award at Student Music Competition of Japan, the Matsukata Music Encouragement Award (the 2nd prize) and many other competitions' prizes. He participated actively in piano academies including the Piano Academy Eppan, the Hamamatsu International Piano Academy and the Coimbra World Piano Meeting, etc.
Hirama has performed extensively at home and abroad, including U.S., Brazil, Uzbekistan and Japan, and he was selected as a Chanel Pygmalion Days 2020 participating artist. He has collaborated with Sendai Philharmonic Orchestra, Sao Paulo Youth Symphony Orchestra, National Symphony Orchestra of Uzbekistan and so on. His numerous awards and scholarships include Yamaha Music Scholarships in 2017, 2018, and 2019, Benny and Edith Lee Music Scholarship in 2019-2020, Osaka Governor Awards, and the Neyagawa-City Meritorious Service Awards.
Currently, Hirama is a Master's Degree candidate studying piano performance with Stanislav Ioudenitch, the Gold Medalist of the 11th Van Cliburn International Piano Competition, at the International Center for Music at Park University in Parkville, Missouri.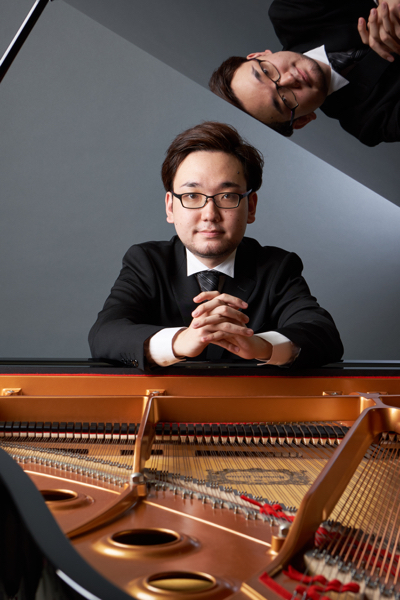 Ilya Shmukler
When he was 3 years old, Moscow native Ilya Shmukler's mother found him jumping on the bed and beautifully singing Robertino Loreti's "Jamaica;" she immediately recognized his musical talent and started him in lessons. It was important to his non-musician parents that he be raised as a well-rounded person, so his early years were also spent with school, table tennis, and ballroom dancing. But at 10, he says his life changed after applying for and winning his first music competition and attending the subsequent international summer academy: "There I discovered a true musical life, and I fell in love with it, inspiring me to commit my life to music."
He performed his first recital at age 12, and made his orchestral debut at 14. He has since made solo appearances in Europe and North America, and has performed with the Mariinsky Theatre, Fort Worth Symphony, Sendai Philharmonic, Bayer Symphoniker, Tambov Symphonic, and New Music Orchestras, among others.
Ilya is a laureate of many international piano competitions, taking top prizes at the New York Virtuoso, Lewisville Lake Symphony, Artist Presentation Society (St. Louis), Shigeru Kawai (Tokyo), Sсriabin–Rachmaninov (Bulgaria), and Rachmaninov (St. Petersburg) Competitions. He was a quarterfinalist in the 2017 Van Cliburn International Piano Competition, and achieved the milestone of his career as a Finalist in the 2022 Cliburn Competition. In addition, he received the award for the "Best Performance of a Mozart Concerto" in the 2022 Cliburn Competition. In 2021, he won the Carnegie Weill Recital Hall Debut Audition and will make his New York debut at the venerated venue on December 13, 2022.
He completed his master's degree with honors at the Moscow Tchaikovsky Conservatory in 2021, under the guidance of Elena Kuznetsova and Sergey Kuznetsov. Presently, he studies with Stanislav Ioudenitch at the International Center for Music at Park University in Parkville, Missouri.