Friday, April 28
7:30 p.m.
Graham Tyler Memorial Chapel
The Orchestra of the International Center for Music at Park University will present its final concert of the 2022-23 season and will be under the direction of guest conductor Timothy Hankewich, who is returning to conduct his second program with the orchestra. Music Director of Orchestra Iowa, he is very familiar to local audiences, having served for seven years as Resident Conductor of the Kansas City Symphony. Maestro Hankewich has selected an all-French program, with music of Honegger, Saint-Saëns, Fauré and Milhaud being featured. This concert continues the orchestra's celebration of the 20th Anniversary of the ICM.
The Swiss-French composer Arthur Honegger is perhaps best known by two very different works; his symphonic poem Pacific 231, inspired by his great love of trains, and the so-called symphonic psalm King David, a work that propelled the composer to fame in 1921. His Pastorale d'ete will be heard to start the concert, and is an evocation of a calm early morning in the Swiss alps.
Camille Saint-Saëns was perhaps the most famous French composer of the Romantic period, and included Gabriel Fauré and Maurice Ravel as his pupils. A brilliant pianist as well as composer, he is represented at the concert by his well known Second Piano Concerto in G Minor, composed in 1868, and performed by Sergey Belyavsky, student of ICM Artistic Director Stanislav Ioudenitch.
The music of Gabriel Fauré is often described as elegant, refined, and reserved, and he is most known for his solo songs and for his choral setting of the Requiem Mass.  His orchestral music also reflects those qualities, and adds a sense of restraint in the instrumental colors, preferring to avoid sounds that he considered "exotic' and effects that he thought extreme. The warmth of his orchestral sound is exhibited in the work Masques et Bergamasque, composed in 1919 and heard on the program.
The music of Darius Milhaud is far removed from the particular sound world of Saint-Saëns and Fauré. Strongly influenced by jazz and Brazilian music, and counting the Minimalist composers Philip Glass and Steve Reich as his pupils, Milhaud taught for many years at Mills College in California after his family emigrated to America to avoid Nazi persecution. Milhaud is usually defined as a truly "modernist" composer, and the concert will conclude with his Le Boeuf Sur Le Toit (The Ox on the Roof), a breezy romp for chamber orchestra that the composer originally intended as music for a Charlie Chaplin film!
The concert is free of charge with a reservation. RSVP HERE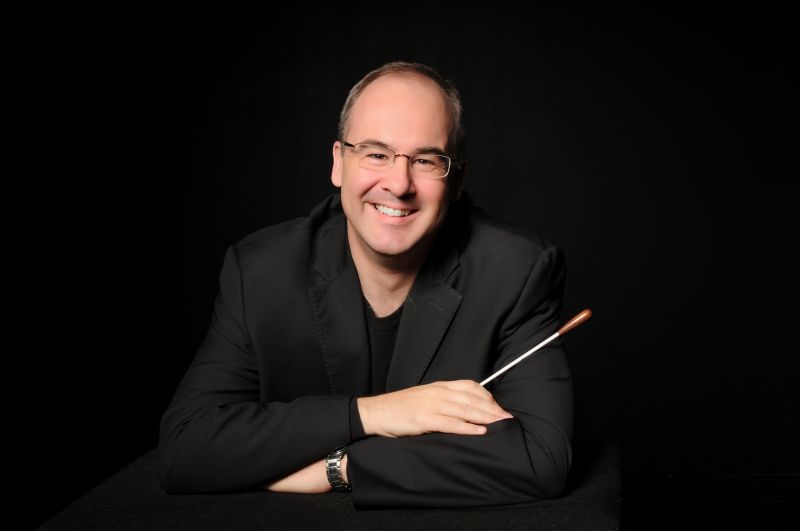 Program
Pastorale d'ete by Arthur Honneger
Piano Concerto No. 2 in G Minor, op.22 by Camille Saint-Saëns
Andante sostenuto
Allegro scherzando
Presto
Sergey Belyavsky, Piano
Masques et Bergamasques, op 112 by Gabriel Fauré
Ouverture
Menuet
Gavotte
Pastorale
Le Boeuf sur le Toit ("The Ox on the Roof"), op.58 by Darius Milhaud
Flute
Gina Hart-Kemper
Kathryn Worsham
Oboe
Erin Huneke
Susan Miranda
Clarinet
Nuveen Thammikasakul
Leah Bernstein
Bassoon
Austin Way
Kaitlyn Anderson
Horn
Tracy Bass
Brooklynne McGonagle
Trumpet
Andrew Bishop
Hyojoon Park
Trombone
Brent Mead
Timpani/Percussion
Mark Lowry
David Oosse
Violin I
David Horak, concertmaster
Mumin Turgunov
Soobeen Nam
Alice Palese
Casey Gregory
Violin II
Ilkhom Mukhiddinov, principal
Yin-Shiuan Ting
Benjmin Lerman
Matthew Bennett
Viola
Christian dos Santos, principal
Victor Diaz
Shelley Armer
Peter Chun
Cello
James Farquhar, principal
Diyorbek Nortojiyev
Jordan Proctor
Mardon Abdurakhmonov
Otabek Guchkulov
Bass
Kassandra Ferrero
Timothy Hankewich
Hankewich, who is popular with audiences and critics alike, has earned an outstanding reputation as a maestro whose classical artistry is as inspiring as his personality is engaging. Recent guest appearances have included performances with the Jacksonville, Victoria and Hamilton Symphonies as well as a tour throughout the Czech Republic and Slovakia with the Moravian Philharmonic and the Slovak State Orchestra. In September of 2014, Orchestra Iowa under Maestro Hankewich's direction released its first ever commercial recording featuring composer Michael Daugherty's American Gothic.
While in Iowa, Maestro Hankewich led his organization through a catastrophic flood in 2008 and raised it to new heights of artistic accomplishment and financial security. He helped restore its damaged performance venue, aided in the reconstruction of its offices, and helped implement a new successful business model allowing the orchestra to grow. Because of these achievements, he has been asked to advise boards of directors of other orchestras on how to achieve meaningful artistic and financial health in the wake of a crisis.
Prior to his position with Orchestra Iowa, Mr. Hankewich served as the Resident Conductor of the Kansas City Symphony for seven years. He has held additional staff conducting positions with the Oregon Symphony, Indianapolis Symphony and the Evansville Philharmonic. Winner of the prestigious Aspen Conducting Award in 1997, Hankewich has enjoyed appearing often as a guest conductor, leading such organizations as Orchestra London, the Kitchener-Waterloo Symphony, as well as the Windsor, Santa Rosa, Indianapolis, Oregon and China Broadcasting Symphony Orchestras.
Timothy Hankewich is a native of Dawson Creek, British Columbia and is married to his wife Jill, a pharmacist. He graduated from the University of Alberta, earning his bachelor of music degree with honors in piano performance under Professor Alexandra Munn, and a master's degree in choral conducting under the direction of Dr. Leonard Ratzlaff. He received his doctorate in instrumental and opera conducting from Indiana University, where his primary teachers were Imre Pallo and Thomas Baldner. His studies have also included summers in Vienna and Aspen where he worked under the tutelage of Maestros David Zinman, Bruno Weil, Yuri Temirkanov, Robert Spano, Michael Stern, Murray Sidlin, Julius Rudel, James DePreist, and James Conlon.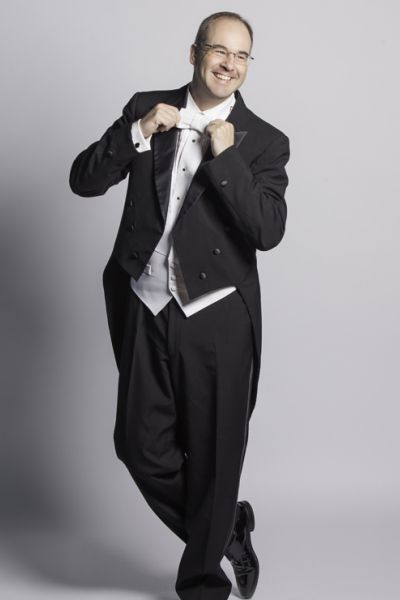 Sergey Belyavsky
Praised as an artist "who offers sonorities of a surprising diversity and complementarity, combined with finesse and precision" (Bachtrack), and as a "beast on the keyboard" (The Utah Review), pianist Sergey Belyavsky has thrilled and awed audiences all over the globe. "With his full and powerful sound, he takes the music in his control and hits the mark by the tension, the relief and the diversity of the characters" (Concertclassic.com)
As a soloist, Belyavsky has performed in venues such as Victoria Concert Hall in Geneva, Abravanel Hall in Salt Lake City, Weill Recital Hall in Carnegie Hall in New York, Bass Performance Hall in Fort Worth, Kauffman Center for the Performing Arts in Kansas City, Salle Gaveau in Paris, Henry Le Boeuf Hall in BOZAR in Brussels, Palau de la Musica Catalana and L'Auditori Halls in Barcelona, Great Hall of the Moscow Conservatory, Tchaikovsky Philharmonic Hall in Moscow, Saint Petersburg Philharmonic Hall, Keimyung Arts Center, Daegu,  Liszt Ferenc Academy of Music Hall in Budapest, and many others.
Concerto highlights include appearances with internationally acclaimed symphony orchestras such as Utah Symphony Orchestra, Czech National Symphony Orchestra, Orchestre de la Suisse Romande, Tchaikovsky Symphony Orchestra, Budapest Symphony Orchestra of the Hungarian Radio, Space Coast Symphony Orchestra, Russian National Orchestra, Philharmonie der Nationen, etc.
Sergey has received wide international recognition after winning numerous prizes in more than 30 prestigious international piano competitions. Among them are Gina Bachauer, Liszt-Budapest, Liszt-Utrecht, Maria Canals, Sydney, Paderewski-Bydgoszcz International Piano Competitions. In 2022, Sergey was Second & Audience Prize winner at the 76th Concours de Genève.
Sergey has released three solo CDs, most recently of Chopin's 24 Etudes.
​In March 2022 Sergey has participated in a very special Ukraine Peace Benefit Concert, held in St. Paulus Church in Frankfurt am Main, organized by City of Frankfurt am Main and the International Piano Forum Frankfurt, condemning the Russian aggression in Ukraine. "Belyavsky is referring on behalf of many Russians, who do not support the war, and took a clear position against Putin's attack on Ukraine" (Frankfurter Allgemeine Zeitung).
​Currently Belyavsky is honing his mastery at Park University in Kansas City Missouri with Gold Prize Winner of the 11th Van Cliburn International Piano Competition, Stanislav Ioudenitch.
Sergey graduated from the Moscow State Tchaikovsky Conservatory while being in class of world famed concert pianist Elisso Virsaladze. Later he studied with the Gold Medalist of the 1981 Busoni International Piano Competition, Lev Natochenny.
​His present and past mentors have included world famous musical figures such as: Arie Vardi, William Grant Naboré, and Marian Rybicki.