Two Valentine Concert Offerings from Park ICM
February 10th: Featuring a String Faculty/Student Side-By-Side &
February 12th: ICM Orchestra's Second Annual Valentines Concert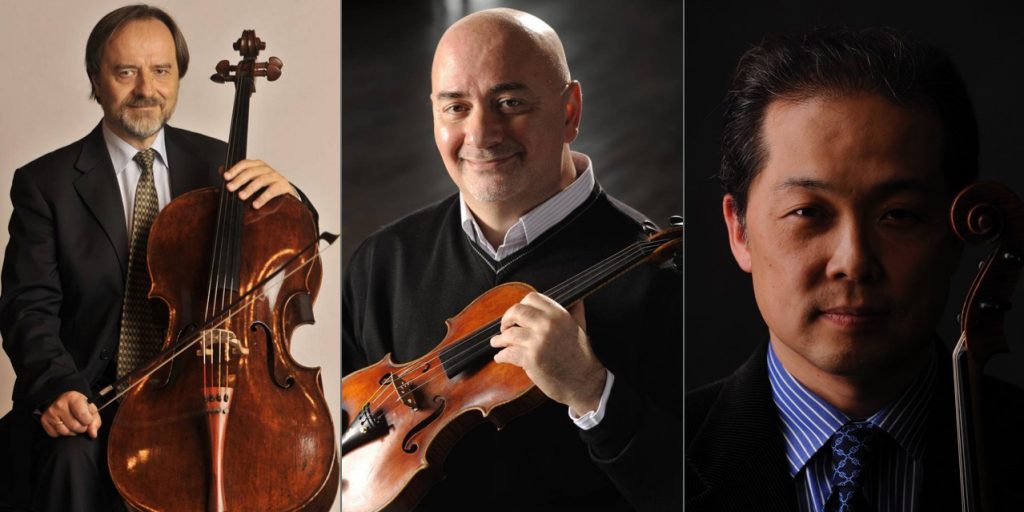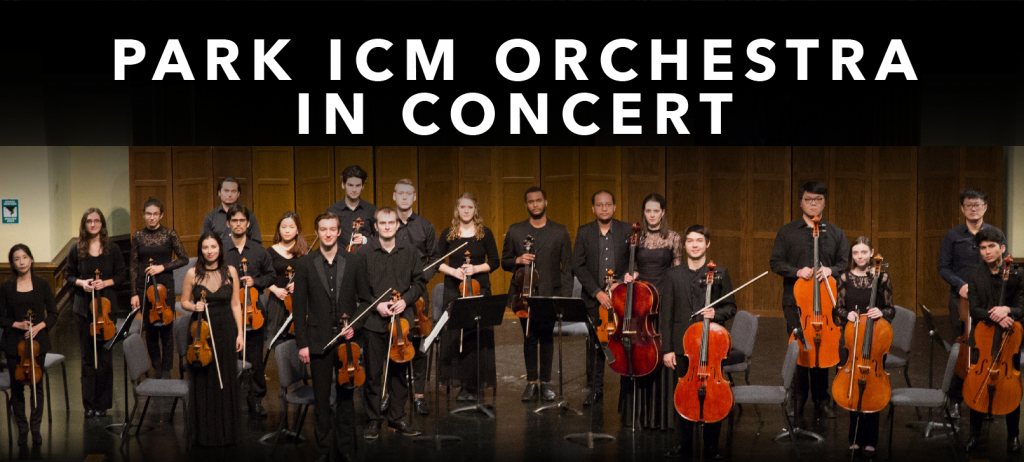 Two Valentine Concert Offerings from Park ICM
February 10th: Featuring a String Faculty/Student Side-By-Side &
February 12th: ICM Orchestra's Second Annual Valentines Concert
KANSAS CITY, MO (January 12, 2021) — Park International Center for Music (Park ICM) announced today that their 2021 Season would continue in February by offering not one, but two special Valentine's concerts. "If you are a classical music lover, we have a veritable buffet to choose from during Valentine's week," said Park ICM Founder and Artistic Director, Stanislav Ioudenitch.
On Wednesday, February 10th, Park ICM will present a faculty/student "side-by-side," at 7:30PM, live-streamed from the 1900 Building. Featuring the ICM's esteemed string faculty, including International Tchaikovsky Competition Silver Medalist Cellist Daniel Veis and 2019 Elmar Oliveira Violin Competition Bronze medalist Igor Khukhua, the performance will include the Octet for Strings in E-flat major, Op. 20, by Felix Mendelssohn, and the String Sextet No. 2 in G-major, Op. 36, by Johannes Brahms.
The child prodigy Felix Mendelssohn composed the Octet for Strings in E-flat major, Op. 20, when he was a mere 16-years-old! Scored for four violins, two violas and two cellos, it is ultimately a double string quartet. His octet was indeed the first of its kind commonly thought to be on par with the greatest "mature" composers of all time. With a full, four-movement work, it is jam-packed with contrasting themes and brilliant, ever-changing textures. As his sister Fanny would write, "The whole piece is to be played staccato and pianissimo with shivering tremolos and lightening flashes of trills. All is now, strange and yet so familiar and pleasing . . . one feels close to the world of spirits lightly carried up into the air." It is the perfect choice to showcase the excellence of Park's string faculty and their protégés.
Perfect for a Valentine's concert, the String Sextet No. 2 in G-major, Op. 36, was written by a man in love, Johannes Brahms. Indeed according to Brahms' biographer, Karl Geiringer, Brahms was so smitten with a girl by the name of Agathe von Siebold, he composes a theme in the sextet with the notes "A – G – A – H – E" in homage to his infatuation. Composed in fall of 1864 and spring of 1865 near Baden-Baden, it is scored for two violins, two violas, and two cellos. The sextet is written in four movements as a true chamber piece and is a wonderful representation of Brahm's technical ingenuity combined with life's poetic inspiration that brought this wonderful composition to life.
The concert is live streamed from the 1900 Building and available on both 1900bldg and Park ICM at no charge. High-res photos can be found at Park  ICM DropBox.
On Friday, February 12th, 7:30 p.m., the fantastic ICM Orchestra will be taking the stage at the Graham Tyler Memorial Chapel in Parkville, Missouri, for a live-streamed concert on Park ICM.
Among the works performed by the orchestra will be:
Romance for String Orchestra by Jan Sibelius
Chrysanthemum by Giacomo Puccini
An Irish Melody (Londonderry Air) arr. Frank Bridge
Meditation from Thais by Jules Massenet
Liebesfreude by Fritz Kreisler
Suite from Abdelazer by Henry Purcell
Pizzicato Polka by Johann and Joseph Strauss
Fiddle-Faddle by Leroy Anderson
The many and varied moods of Valentine's Day are all featured in this very exceptional concert, and everyone is invited to include this program in their special Valentine's plans. Admission to this virtual-only concert is free and available on Park ICM.
ABOUT PARK INTERNATIONAL CENTER FOR MUSIC – Park ICM was established at Park University (www.park.edu) in 2003. This All-Steinway School trains and educates the next generation of accomplished musicians in a focused and creative atmosphere with an international faculty of renowned excellence. Park ICM offers degree, certificate and diploma programs at the graduate and undergraduate levels. Our courses of study are focused in the areas of performance in violin, viola, cello and piano. At the core of all ICM programs is one-on-one studio instruction providing vital interactions between the student and master faculty, now in its 17th season. This extremely exclusive music academy selects just over 30 students each year to study in the historic European apprenticeship tradition. Each student receives individual studio instruction twice weekly. Park's amazing campus provides focused and uninterrupted practice time 24-hours daily in a serene and extremely supportive environment. The international faculty's incredible network of acquaintances throughout the world provide for master classes with renowned guest artists in each performance degree. The European tradition demands public concerts as part of student training that creates performances alongside faculty in sublime intimate concerts throughout Kansas City. Ultimately, the Park ICM master faculty mentors inspiring apprentice musicians and trains them in music and performance. The master faculty also coaches musicianship and career development so that the students will become award-winning musicians, traveling the world and entertaining the most discerning music lovers across all continents.
Visit Park ICM for more information about Park ICM's 2020-2021 performance season. High-resolution photos can be obtained by contacting Ellen McDonald at 816-213-4355 or ellen@mershonandmcdonald.com.
###
Please direct all media inquiries to Ellen McDonald
816-213-4355 or ellen@mershonandmcdonald.com.