Thursday, May 4th
5:00 p.m.
Graham Tyler Memorial Chapel
Soobeen Nam was born in South Korea. She started playing violin at the age of five, influenced by her musical family including her mother who plays flute and her sister who plays cello. Even at an early age, Soobeen earned top prizes in violin competitions and, thus, in middle school, decided to pursue a career as a professional violinist. She studied with Jiří Novotný a professor at Konzervatoř Brno and with Vítĕzslav Zavadilík, a member of Janáček String Quartet. Soobeen also played with Czech Virtuosi at the age of thirteen. She was certified at the Music education institution in Dong-Eul University and at the Music education institution in Pusan University at age fifteen.
She graduated from Busan Art High School, where she studied with Young hee Kim, Jae-jin Baek, and Jieun Kim. After graduating from high school, Soobeen came to Park University International Center of Music to study with violin master Ben Sayevich, and she is pursuing a bachelors degree in Violin performance.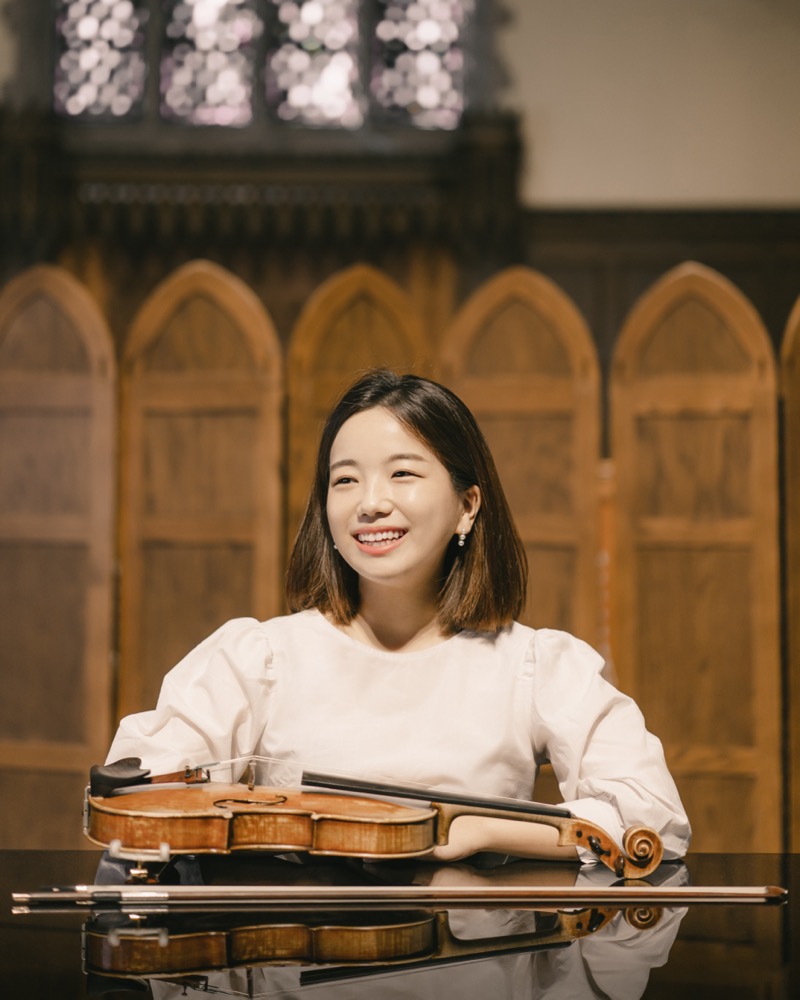 Program
J.S. Bach – Sarabande, Giga
Niccolo Paganini – Caprice No. 20
Tomaso Antonio Vitali – Chaconne for Violin and Piano
1. Allegro ma non troppo
2. Laghetto
3. Rondo
Beethoven – Sonata for Violin and Piano No.8 in G Major Op.30
1. Allegro assai
Jean Sibelius Violin Concerto D minor Op.47
1. Allegro moderato
Willam Bolcom: Graceful Ghost