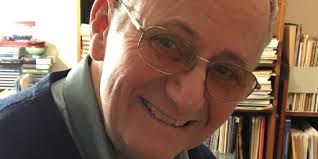 Jan Radzynski's music is a personal journey through time and sound, exploring his Jewish and Polish roots. It reflects the composer's love and appreciation of the old masters, yet at the same time it is innovative, daring, grasping the listener's attention from the first note. The program presents music written for piano solo and chamber pieces for ensembles ranging from duets to nonet in a variety of genres – from sonatina to ragtime.
Get Your Tickets Here:
Program
NIGHT 1

Personal Verses for Violin and Piano – David Radzynski and Lolita Lisovskaya-Sayevich
Dream Pieces for Solo Piano – Lolita Lisovskaya-Sayevich
Concert Duos for Clarinet and Cello – Greg Raden and Oliver Aldort
INTERMISSION
Sonatina for Violin and Cello – Ben Sayevich and Daniel Veis
Summer Charms for Violin and Piano – Ben Sayevich and Lolita Lisovskaya-Sayevich
NIGHT 2
Sonata for Cello and Piano – Oliver Aldort and Vlad Kasimov
Five Duets for 2 Cellos – Oliver Aldort and Tim Petrin
Festival of Lights for Clarinet, Violin, Viola, Cello and Piano – Greg Raden, Mark Gibbs, Matthew Sinno and Vlad Kasimov
INTERMISSION
Canto for Solo Piano – Kenny Broberg
Mazurka for Solo Piano – Kenny Broberg
Serenade for Strings for 4 Violins, 2 Violas, 2 Cellos and Double Bass – David Radzynski, Aleksandr Snytkin, Igor Khukhua, Orin Laursen, Matthew Sinno, Peter Chun, Mark Gibbs, Oliver Aldort, Caleb Quillen
Biography
JAN RADZYNSKI left his native Poland in 1969. He first settled in Israel where he studied composition with Leon Schidlowsky at Tel Aviv University Academy of Music. He continued his studies in the United States with Krzysztof Penderecki and Jacob Druckman at Yale University, where he received his doctorate in 1984. He is presently Professor of Composition and Theory of Music at the Ohio State University in Columbus.
The compositions of Jan Radzynski have been performed by the Amadeus Chamber Orchestra, Cleveland Orchestra, Columbus Symphony, Cracow Philharmonic, The Israel Camerata, Israel Philharmonic, Israel Chamber Orchestra, Jerusalem Symphony, Mexico National Orchestra, Moscow Bolshoy Theater Chamber Orchestra, New Haven Symphony, Polish National Philharmonic, Saarbrücken Radio Orchestra, Silesian Philharmonic, Virginia Symphony, and the West German Radio Orchestra (Cologne), among others.
Radzynski received numerous awards and commissions for new works, among them the Creative Work and Research Grant from the Rothschild Foundation, Residency at Mishkenot Sha'ananim, Jerusalem, commissions from the Cologne Radio Orchestra, Individual Artist Grants from the Ohio Arts Council and from the Connecticut Commission on the Arts, and Summer Residency at the Foundation Artist's House, Boswil, Switzerland. Radzynski's Kaddish recorded by Jerusalem Symphony received in 1983 a special commendation at the International Rostrum of Composers in Paris.
His compositions are recorded on CRI, Channel Classics, Centaur Records, Delos, Music in Israel (IMI), and Naxos labels. His music is available from Israel Music Institute (represented in the United States by Theodore Presser) and from Keshet Music Publications.