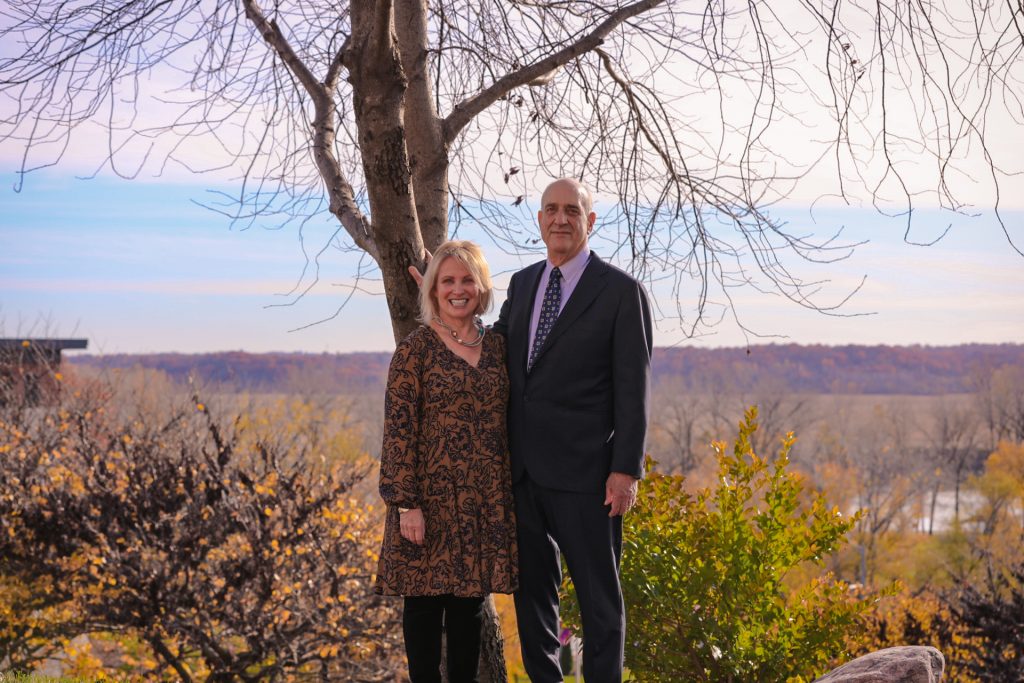 Photo credit Damian Gonzales Photography
Park University and the International Center for Music are pleased to announce that longtime supporters, Cyprienne Simchowitz and Jerry White, have agreed to serve as Honorary Co-Chairmen of Stanislav & Friends 2022.
Simchowitz serves as chair of the Board of Trustees' Advancement Committee and is a member of the International Center for Music's Advisory Council. She served as honorary consul of France in Kansas City, Missouri from 2014 to 2019, serving French citizens of western Missouri and Kansas for the Consulate General of France's Chicago office. She was recently recognized by France with a promotion from knight (chevalier) to officer of the National Order of Merit, France's second-highest honor. She was one of six individuals worldwide promoted to the rank of officer and the only one living in the United States. She has also served as a member and secretary of the board for the International Relations Council of Kansas City.
Simchowitz studied international law and economics at the University of Paris, France, and earned her juris doctor from the University of Missouri-Kansas City School of Law. She was for many years an attorney both in France and the U.S.
A resident of Mission Hills, Kansas, Simchowitz is a member and past president of Alliance Française de Kansas City, a cultural organization promoting French language and culture which is part of a worldwide network of more than 1,000 alliances.
After returning to his hometown from the University of Texas where he completed his Masters Degree, Jerry White started working at Midwest Research Institute. He began his real estate career with Copaken, White & Blitt. He was active in the leasing, development, marketing and management of major malls in the Midwest. He has also worked with many national department stores and specialty retailers to achieve zoning approval and financial public-private partnerships in these developments.
Mr. White is currently with Colliers International as Senior Retail Advisor in Kansas City. He is an active broker and consultant, advising private equity interests on their real estate holdings. Recently, he was the tenant representative for Merlin Entertainments representing both Sea Life and Legoland in leasing 60,000 square feet at Crown Center (owned by Hallmark Cards). He has consulted for Rancho La Puerta in Tecate, Mexico, Price Development Group and Consumer Growth Partners among others. He is an ICSC past trustee, serving from 1988 to 1994, and past chairman and member of the ICSC Foundation. In addition, he serves on the Advisory Board of the Bloch School and the Lewis White Real Estate Center at UMKC and American Public Square.