Thursday, February 9, 2023
7:30 p.m.
1900 Building, 1900 Shawnee Mission Parkway, Mission Woods, Kansas 66205
Established as one of THE best musical couples right here in the Midwest, husband and wife duo, Ben Sayevich, Violin, and Lolita Lisovskaya-Sayevich, Piano, will be presented at the 1900 Building.
Violinist Ben Sayevich has established himself as one of the most distinguished violinists and teachers of his generation. Sayevich also maintains a vigorous schedule as chamber musician. He is a founding member of the Park Trio, established at Park University in 2006, and is violinist of the London-based Rosamunde Piano Trio. With the Rosamunde Trio he has performed widely in Europe, including appearances on BBC Radio London, Irish Public Radio in Cork and the Abbado Festival Bologna. Sayevich is currently professor of violin at Park ICM.
He is joined in concert by his wife, Lolita Lisovskaya-Sayevich, one of the busiest pianists in Kansas City, serving as Director of Collaborative Piano at Park University International Center for Music.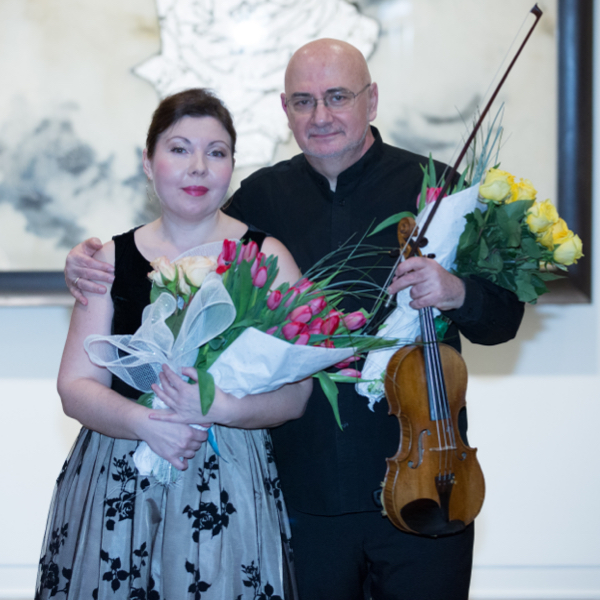 Photo Credit: Larry F Levenson
Program
Violin Sonata No. 2 Maurice Ravel (1875-1937)
Allegretto
Blues. Moderato
Perpetuum mobile. Allegro
Violin Sonata No. 3 in C minor, Op. 45 Edvard Grieg (1843-1907)
Allegro Molto ed appassionato
Allegretto espressivo alla Romanza
Allegro Animato
Intermission
Violin Sonata No. 1 in F minor, Op 80 Sergei Prokofiev (1891-1953)
Andante assai (F minor)
Allegro brusco (C major)
Andante (F major)
Allegrissimo – Andante assai, come prima
Ben Sayevich
Lithuanian-Israeli violinist Ben Sayevich has established himself as one of the most distinguished violinists and teachers of his generation. He has concertized extensively throughout North America, Europe and the Far East and has appeared on radio and television as a soloist and chamber musician. He is featured as the soloist in a recording of Vivaldi's "The Four Seasons" with the Kansas City Chamber Orchestra. At the New England Conservatory he was chosen to play the Violin Concerto by Alban Berg for the celebration of the composer's centenary. Sayevich's interpretation carries the tradition that comes down directly from the composer, through his work on the piece with the late Louis Krasner, the commissioner, dedicatee and the violinist at the work's premiere. Read Full Biography Here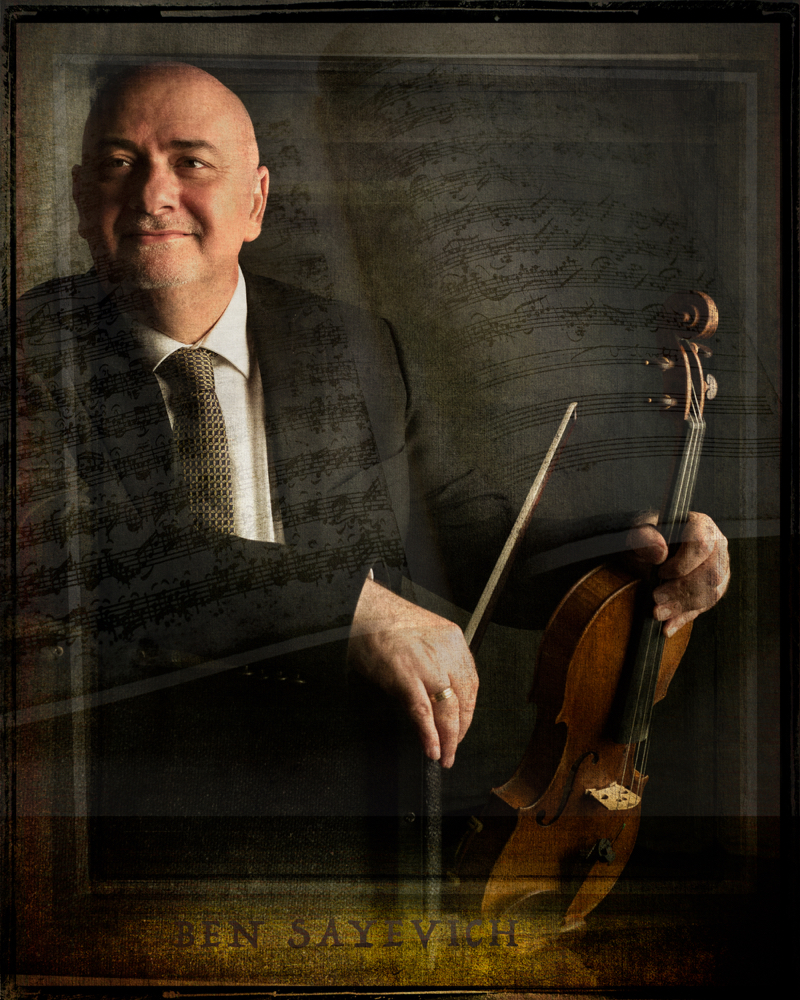 Lolita Lisovskaya-Sayevich
Lolita Lisovskaya-Sayevich Born into a Tashkent (Uzbekistan) musical family, Lolita Lisovskaya-Sayevich began studying piano at the age of 4. In 1985 she entered the Uspensky Central Music School in Tashkent. In 1993 she started attending a private school for young musicians in Moscow, and that same year received the first prize at the Chopin International Piano Competition in Göttingen, Germany. She entered the Tchaikovsky Special Music School in 1995, and two years later was accepted to the Tchaikovsky Moscow Conservatory under the tutelage of Vera Gornostaeva, with whom she continued postgraduate study from 2002 to 2004. Lisovskaya-Sayevich also studied with Stanislav Ioudenitch at Park University. Read Full Biography Here