FOR IMMEDIATE RELEASE
CONTACT: Ellen McDonald
816.213.4355
Ellen@mershonandmcdonald.com
MEDIA ALERT!
Kenny Broberg, Van Cliburn Silver Medalist, to Compete in FINALS of Prestigious
Tchaikovsky Piano Competition
Considered one of the major events in the international music community, the Tchaikovsky International Competition began in 1958 to reveal new talent. Past competitions have spawned such renowned musicians as Van Cliburn (piano) and Daniel Veis, (cellist) who is head of Park ICM's cello department. Purported to be "biggest-ever" this year, Russian President Vladimir Putin, among other high-level officials, is expected to attend. Only 25 pianists from around the world were invited. After the first round, there were only 14 pianists remaining. After the second round, there are only seven pianists competing, one of which is Kenny Broberg, the ONLY AMERICAN.
Kenny is scheduled to perform last, closing the competition, June 27, approximately 7:45pm Moscow time, 11:45 a.m. CST. He will perform with the Saint Petersburg Orchestra, Nikolai Alexeev conducting. The finals competition runs Tuesday, June 25, through Thursday, June 27, with the winners announced at approximately 10:30 p.m., Moscow time, June 27 (time could vary).
Moscow, Russia. The official Kansas City watch party will take place at Park University, 11:30 a.m., in the Pirate Café, 2nd Floor of the Thompson Commons. Parking is readily available. Open to the public.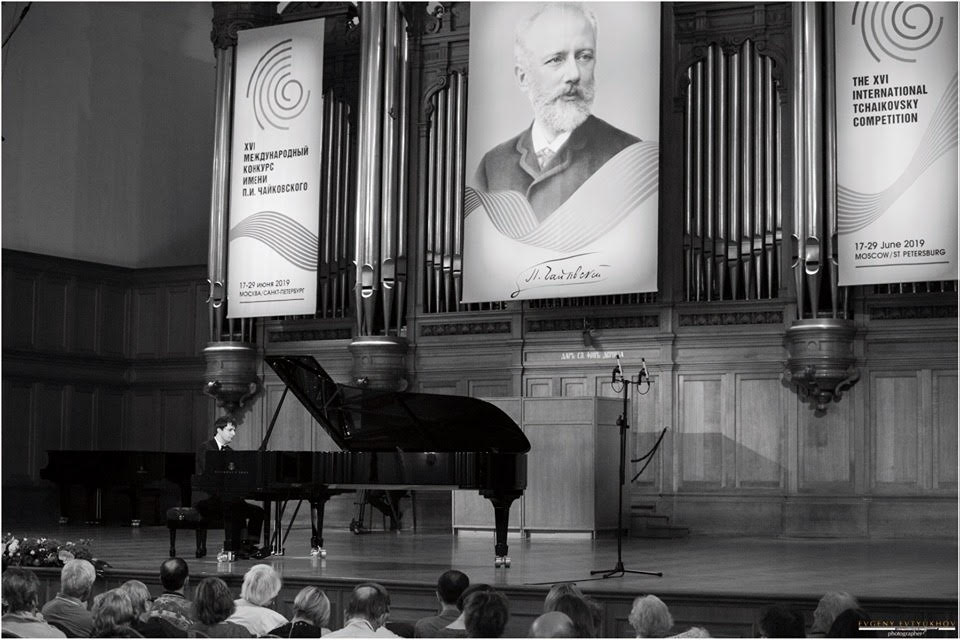 Evgeny Evtyukhov Photography