Thursday, November 30, 2023
7:30 p.m.
1900 Building, 1900 Shawnee Mission Parkway, Mission Woods, KS
We are pleased to present Professor Ioudenitch's piano studio in concert at the intimate 1900 Building. An entire evening devoted to piano lovers, this concert features the studio's talented and award-winning students. "It is extremely important for students to have performance opportunities," said Ioudenitch. "Musicians need to have the practical training of performing. That's what we're trained to do, to perform in public. These young artists in my piano studio are already successful musicians. They are award winning instrumentalists, so something not to miss."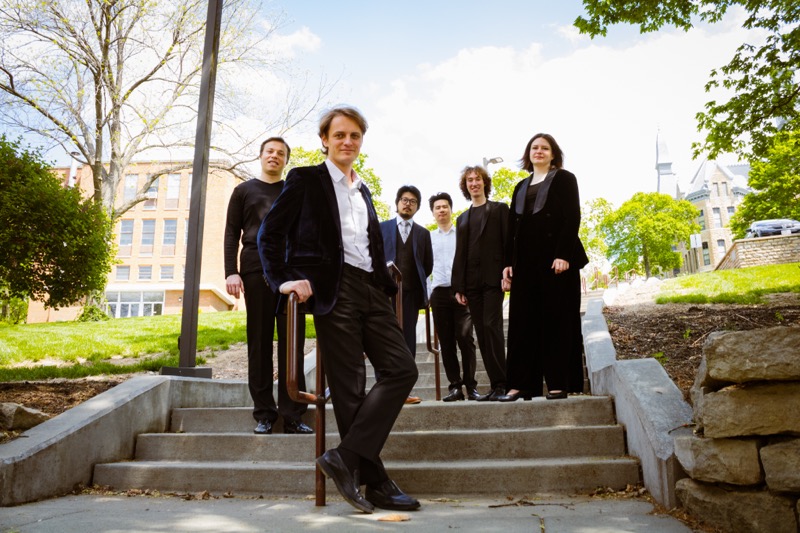 Program
Wanderer Fantasy in C major, D 760 by Franz Schubert (1797-1828)
Sergei Belyavsky (Artist Diploma in Piano Performance)
Après une lecture du Dante: Fantasia quasi Sonata (Sonata Dante) by Franz Liszt (1811-1886)
Tatiana Dorokhova (Graduate Certificate in Piano Performance)
Three Movements from ballet Petrushka by Igor Stravinsky (1882-1971)
Danse russe (Russian Dance)
Chez Pétrouchka (Petroushka's Room)
La semaine grasse (The Shrovetide Fair)
Yangrui Cai (Masters in Piano Performance)
Intermission
Choral 2 in B minor by César Franck (1822-1890)
Islamey, Op. 18 by Mily Balakirev (1837-1910)
Michael Davidman (Artist Diploma in Piano Performance)
Sonata No.7 in B flat major, Op. 83 by Sergei Prokofiev (1891-1953)
Allegro inquieto
Andante caloroso
Precipitato
Ilya Shmukler (Masters in Piano Performance)
Sergei Belyavsky
Born in Moscow into a family of musicians, Sergei Belyavsky began playing piano at age 5 and by 9 was accepted to the finest music school in Russia, "Central Music School" (CMS) at the Moscow State Conservatory. Sergei was only 11 when he won his first international competition and at 12 he performed his first recital.
Since that his concert performances have spanned the globe. Already by age 25 Sergei has toured and performed in 28 different countries all over the world.
Sergei graduated from the finest Russian Central Music School (CMS), and following the CMS he graduated with honors from the famed Moscow State "Tchaikovsky" Conservatory, while being in class of Prof. Elisso Virsaladze in 2016. For a year in 2016/17 Sergei traveled to Tel Aviv to study with Prof. Arie Vardi.
In the year 2021 Sergei graduated from the Kalaidos Music School Switzerland, having the Master's Degree, while honing the mastery of his art with Prof. Lev Natochenny. Also Belyavsky is in the process of obtaining a very special, high grade "Diplôme Supérieur de Concertiste" at Ecole Normale de Musique de Paris Alfred Cortot with Prof. Marian Rybicki. Currently Sergei is studying at the Park University in Kansas City Missouri with Prof. Stanislav Ioudenitch.
Since 2005, Sergei became a multiple prize winner of more than 20 competitions and festivals including Bronze Medal at Gina Bachauer International Artists Competition, Salt Lake City, USA, Asia-Pacific International Fryderyk Chopin Piano Competition, Daegu, South Korea, winner of 2 special prizes for best Polonaise and Sonata performances, (no first awarded).
Sergei is the winner of Second & Audience Prizes at Ferenc Liszt International Piano Competition, Budapest, Hungary as well as the winner of Second & Audience Prizes at Maria Canals International Piano Competition, Barcelona, Spain.
Sergei Belyavsky has performed as a soloist as well as with internationally acclaimed symphony orchestras such as "Musica Viva" under the baton of A. Rudin, 'Merit Artist of Russia', Russian National Orchestra under the baton of A. Sladkovsky, 'Merit Artist of Russia', Chamber Orchestra «Kremlin"under M. Rakhlevsky 'Merit Artist of Russia'; Georgian Chamber Orchestra, Ingolstadt, under L. Isakadze 'Merit Artist of Georgia', Moscow State Symphony Orchestra under Chief Conductor P. Kogan, Szeged Symphony Orchestra (Hungary); Budapest Symphony Orchestra of the Hungarian Radio; Kazakhstan State Symphony Orchestra; Kharkiv Philharmonic Orchestra, Ukraine; "Lviv Virtuosi" Chamber Orchestra, Ukraine; Tchaikovsky Symphony Orchestra under the baton of Vladimir Fedoseev, 'People's Artist of the USSR', Orquestra Simfonica del Valles, Eduardo Portal, conductor; "Philarmonie der Nationen" under the baton of Justus Frantz.
Sergei has released three solo CDs, most recently of Chopin's 24 Etudes.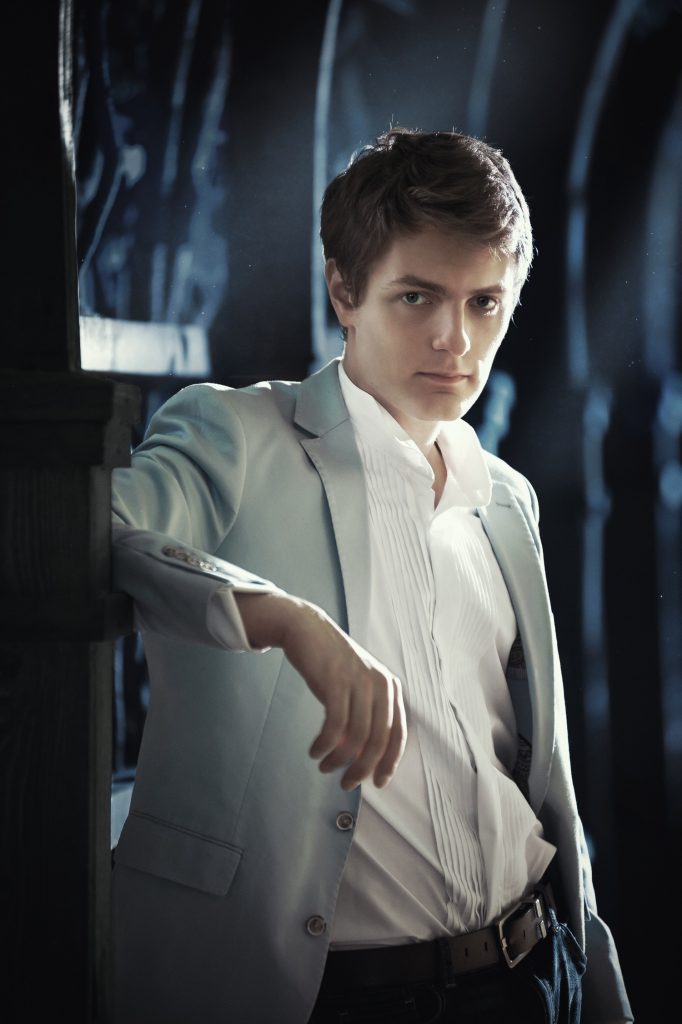 Tatiana Dorokhova
Tatiana Dorokhova was born in 1991 in Volgograd in a family of musicians. She started playing the piano at the age of six and went on to graduate from the Children's Music School No. 14 in Volgograd (class of Mrs. Anna Cherfas), the Central Music School at the Tchaikovsky Moscow State Conservatory (class of Prof. Alexander Mndoyants) in 2009, and the Tchaikovsky Moscow State Conservatory (class of Prof. Alexander Mndoyants) in 2016. She has also participated in master classes of outstanding musicians, including Dmitry Bashkirov, Paul Badura-Skoda, Dina Yoffe, Leon Fleischer and others.
Tatiana's performances always present an extraordinary involvement in musical material, depth, and thoughtfulness, and each one reveals new facets of the music. Tatiana performs with virtuosity, a sensitive touch, a sense of style and form, and a clear understanding of the cultural context. She deftly performs music from encompassing all eras – from the Baroque to the present.
Even during her formative years, despite her young age, her performances were repeatedly noted by distinguished musicians to be full of maturity and invariably left a deep mark in the hearts of listeners.
Tatiana is a laureate of many International music competitions, including: the International Competition of Young Pianists named after P.A.Serebryakov (Volgograd, Russia, 2004, 1st  prize); the International Competition of Young Pianists named after V.V.Krainev (Kharkiv, Ukraine, 2008, 1st Prize and special Prize for the best performance of works by German composers); the International Piano Competition of the City of Jaen (Spain, 2011, 2nd  Prize and prize for the best performance of a compulsory work); the Silvio Bengalli International Piano Competition (Val Tidone, Italy, 2014, 2nd prize); the Johann Nepomuk Hummel International Piano Competition (Bratislava, Slovakia, 2017, 3rd Prize); the Berlin International Music Competition (2018, Grand Prix); The 28th New Orleans International Piano Competition (USA, 2022, 2nd Prize).
Tatiana took part in the recording of the Anthology of Russian and Soviet Piano Music CD series released by the "Melodiya" record company. In addition to her solo activity, she is greatly interested in chamber music. She has collaborated with violinists, performed works for two pianos and a trio, presented all frequently played works for cello and piano, and played piano quintets. She has performed in the halls of the Moscow Conservatory, the St. Petersburg, Moscow and Berlin Philharmonic, and the Cortot Hall in Paris.
Tatiana Dorokhova successfully combines performing and teaching activities. In 2017-2022 she was an Assistant Professor at the Tchaikovsky Moscow State Conservatory, working with Professor Alexander Mndoyants.
Currently Tatiana is a student of  Professor Stanislav Ioudenitch at Park University in Parkville, Missouri.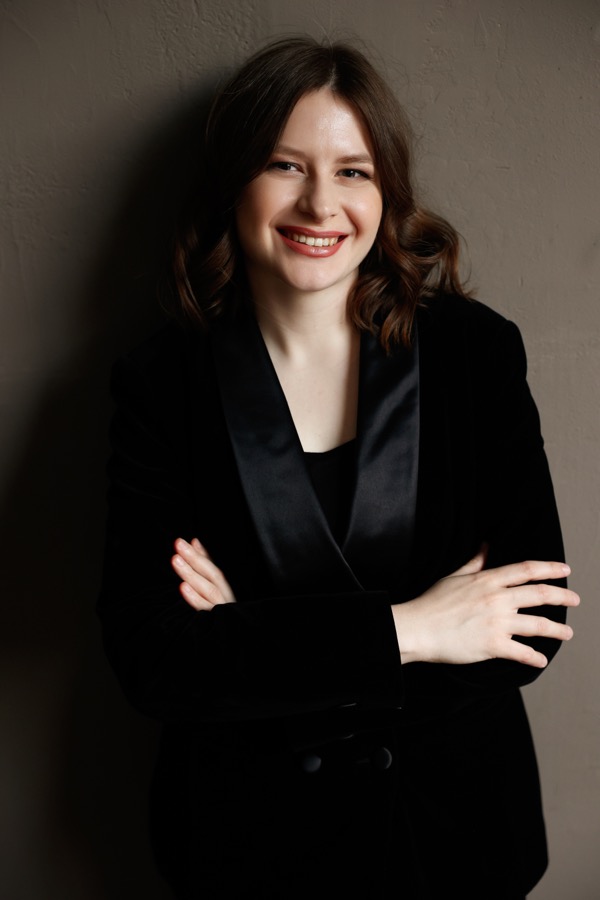 Yangrui Cai
Born in November 2000, Chinese pianist Yangrui Cai began his piano study at age 4. Between age 12 and college, he studied at Xinghai Conservatory of Music. In 2016, Yangrui was admitted to the Xinghai Conservatory Middle School with a first-place ranking in the national audition. He has since then taken prizes in major national competitions, including the 7th Sendai International Music Competition in Japan and the 9th Bösendorfer and Yamaha USASU Competition for Young Artists in the U.S. and the Sydney International Piano Competition in 2021. Yangrui also advanced to the preliminary round of the 16th Van Cliburn International Piano Competition in Fort Worth, Texas, in 2022. Recently, Yangrui was awarded fourth prize at the Ljubljana (Slovenia) Festival International Piano Competition 2023. In September 2023, Yangrui received first prize in the Japan Piano Open competition. His first place finish means he will participate as one of 70 competitors in the 'Classic Piano' International Piano Competition in Dubai in 2024.
Over the years, Yangrui has given solo recitals in Canada, China, Denmark, France, Germany, Italy, Japan and the U.S. He has appeared as soloist with the Hong Kong Youth Philharmonic Orchestra, Guangzhou Symphony Orchestra, Hangzhou Philharmonic Orchestra, Sendai Philharmonic Orchestra, TIMM Ensemble, and RTV Slovenia Symphony Orchestra. Yangrui has also participated in numerous music festivals, including Morningside Music Bridge and Tanglewood Music Festival.
Yangrui graduated with distinction from the Xinghai Conservatory Middle School in July 2019, and he recently earned a Bachelor of Music degree from Oberlin Conservatory. Yangrui is currently pursuing a Master of Music degree from Park University's International Center for Music, studying under Stanislav Ioudenitch.
Michael Davidman
Michael started piano lessons at age five at the Greenwich House Music School, and continued piano studies with Efrem Briskin at the Manhattan School of Music. Michael completed his Bachelor of Music degree under the guidance of Robert McDonald, also with mentor and teacher Ford Mylius Lallerstedt at the Curtis Institute of Music, and his Master of Music degree at the Juilliard School with renowned pianists Jerome Lowenthal and Stephen Hough. Presently, Michael is pursuing an Artist Diploma studying with renowned pianist Stanislav Loudenich at the International Center for Music (ICM), Kansas City, MO.
Prodigiously gifted from early childhood, in his precollege studies at the Manhattan School of Music, Michael won First Place in the Precollege Concerto Competition in all three age categories: first at age ten, then at twelve, and again at age sixteen. At age thirteen, he was chosen by Lang Lang's management to perform in the 2010 Lang Lang masterclass at Manhattan School of Music; his rendition of Liszt's Hungarian Rhapsody No. 10 was warmly praised by Lang Lang: "You play beautifully and are technically brilliant!"
A dedicated and disciplined young musician, Michael has gone on to win numerous piano competitions, including 2021 American Pianists Association finalist award; winner 2019 Juilliard Gina Bachauer Competition; first prize 2018 New York International Piano Competition chamber ensemble; first prizes in both soloist and concerto categories at the 33rd Ithaca College of Music Piano Competition; Grand Prize at the LISMA Foundation 9th International Music Competition; and first place in the 2011 Mary Smart International Concerto Competition. Michael also received a four year scholarship from the Chopin Foundation of the United States.
As soloist, he has performed with the Philadelphia Orchestra, Indianapolis Symphony Orchestra, Symphonicity, Monterey Symphony, Millikin-Decatur Symphony Orchestra, Yonkers Philharmonic Orchestra, Ithaca College Orchestra, Manhattan School of Music Philharmonic Orchestra, Summit Music Festival Orchestra, Bronx Arts Ensemble Orchestra, New York Concerti Sinfonietta, Doctor's Orchestra of NY, the NY Chamber Orchestra and the West Point Band. He has performed as soloist and chamber player at Alice Tully Hall in Lincoln Center, Carnegie Recital Hall, the Kimmel Center, Sandler Center, Symphony Space, Merkin Concert Hall, given recitals in Spain at the Burgos International Music Festival, in Italy at Teatro Alfieri, in St. Petersburg Russia with the International Academy of Music, and at numerous music festivals, including the Norfolk Chamber Music Festival (Yale), the Music Academy of the West, Kneisel Hall, Summit Music, and Music@Menlo. Michael has also performed on WHYY "Curtis On Stage", WQXR McGraw Hill Young Artist Showcase – "The Robert Sherman Show", WSKG-FM radio Expressions Series, NPR's radio program "From the Top", "Piano Evenings with David Dubal."
An exceptional presence on the concert stage, Michael has repeatedly earned glowing reviews in the press: "2021 American Pianists Awards concerto round: Piano Concerto No. 1 in E flat Major, S.124…the excitement of the "Allegro Marziale animato" was introduced with masterly suspense, and the thrills of that finale seemed truly earned by the "intense sensitivity" the pianist had displayed previously…this was not adventitious excitement applied out of nowhere; it had been present, thanks to Davidman's acuity and interpretive élan, from the start…all told, this was one of the best concerto performances I've heard in recent years, (Upstage – Indianapolis, IN – Jay Harvey, June 27, 2021); "The standout twenty year-old Michael Davidman … a talent to watch. His account of Rachmaninoff's complex and quirky sonata … was electrifying for its sweeping yet refined sentimentality and pyrotechnical prowess of which he tossed off fiendishly difficult passagework with great finesse – and a few gasps were even heard from the spellbound audience." (The Classical Music Journal); "He performed the final movement so magnificently … it brought the audience to its feet with wild applause." (Peninsula Reviews, Mozart Piano Concerto No. 21); Monterey Symphony); "a high level of playing … the incredible facility of pianist Michael Davidman." (Philadelphia Enquirer Daily News, Kimmel Center Curtis Symphony performance of Ravel's opera L'enfant et les Sortilèges); and "Violinist Steven Waarts and Michael Davidman … two 11- year-old prodigies, and I rarely apply that term, and never loosely … the best of the best." (San Mateo Journal).
An opera enthusiast from a very young age, Michael delights in uploading historical and rare opera recordings to his YouTube channel called PucciniMD and in accompanying opera singers on special occasions on "opera night" at a New York City restaurant.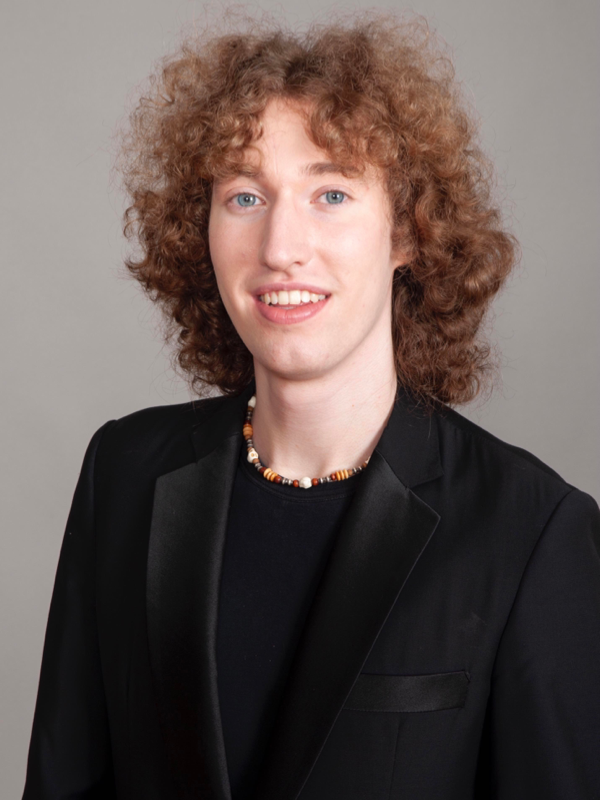 Ilya Shmukler
"His manner of performing music is very natural, spiritual and consistent with the composer's artistic concept. Elegant asymmetrical rhythms, executed accurately and within musical context, lend his artistic language rich emotional color, wholeness and authenticity." These are the words used by the famous Bulgarian journal Art
Panorama to describe a 2015 performance by Ilya Shmukler.
Born in Moscow in 1994, Shmukler began his musical education at the age of 5 and immediately revealed himself as an exceptional, creative and enthusiastic young artist. He performed his first solo recital at 12 and made his orchestral debut at 14. Since then, he has appeared with the Mariinsky Theatre Orchestra, Bayer Symphoniker Orchestra, Tambov Symphonic Orchestra and New Music Orchestra.
Shmukler competed in back-to-back Van Cliburn International Piano Competitions in 2017 (prior to becoming a student at Park University in 2019) and 2022. In 2017, Shmukler advanced to the quarterfinals; in 2022, he finished in a tie for 4th place, and was selected as the winner of the "Best Performance of a Mozart Concerto" award.
He won the piano category at the 2022 Artist Presentation Society Competition in St. Louis; first prize at the 2021 New York Virtuoso International Competition; second prize at the 2021 Lewisville (Texas) Lake Symphony International Competition; first prize and the audience award at the 2019 Shigeru Kawai International Piano Competition (Tokyo); and the special prize for best performance at the 2012 Scriabin-Rachmaninoff International Competition (Sofia, Bulgaria). In 2021, Shmukler won the Carnegie Weill Recital Hall Debut Audition and made his New York debut at the venerated venue in December 2022.
Shmukler, who earned a graduate certificate in music performance from Park University's International Center for Music in 2021, is currently pursuing a graduate artist diploma in music performance under Park ICM artistic director and founder Stanislav Ioudenitch. He also earned a master's degree from the Moscow Tchaikovsky
Conservatory in 2021.
"This young man is a great talent of a very high degree of expertise and professionalism," Ioudenitch said. "Moreover, he is extremely serious in his attitude toward his work and his career; his capacity for concentration and productive work is of the highest caliber."