The Park University International Center for Music is delighted to welcome Lisa Merrill Hickok as its Executive Director. Hickok joined Park University following her work as founder and President of Merrill, LLC, a consulting firm dedicated to serving the nonprofit community.
Hickok brings over 30 years of experience empowering Kansas City arts organizations to her new role. Beginning her career as a dancer with the Kansas City Ballet, Hickok later returned to the organization first as a member of the Board of Directors and then as Director of Marketing. She subsequently founded and oversaw the Kansas City Ballet Archives, which is dedicated to the preservation of Kansas City's rich history in dance. Her work has brought her to active partnership with numerous nonprofit organizations including Summerfest Concerts Inc., The Women's Foundation, Heartland Men's Chorus and Kansas City Chamber Orchestra. In addition, Hickok has been pivotal in fundraising for many storied organizations. Some of her fundraising efforts include serving as Chairman for the Kansas City Ballet Golden Gala, the UMKC Conservatory's Crescendo, and as Co-Chairman of the Junior League of KCMO's Holiday Mart and their 100th Anniversary Luncheon. She currently serves on the Boards of Goodwill of Eastern Kansas and Western Missouri, Save the KC Neon/Lumi Neon Museum, the Kansas City Ballet Guild, and is an outgoing commissioner of the Municipal Art Commission of KCMO, having been appointed by Mayor Sly James.
Hickok holds a bachelor's degree in journalism and a master's degree in communications from the University of Missouri. She is a fourth generation Kansas Citian and is continually inspired by the vibrancy of its artistic community.
"Lisa has worked hard over the last three years on various projects to strengthen the International Center for Music brand, audience and donor engagement.  Now is the right time to bring her on as Executive Director to help take the ICM to the next level in Kansas City and beyond," said Dr. Greg Gunderson, President, Park University at the time of her hiring.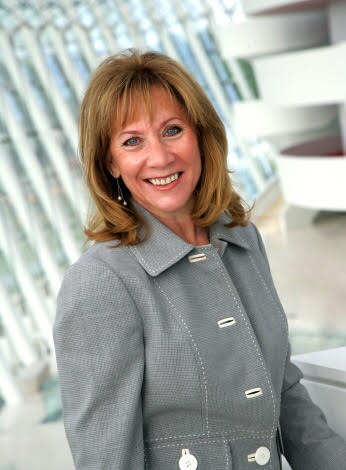 Photo Credit: Bruce Mathews