Wednesday, May 3rd
7:00 p.m.
Graham Tyler Memorial Chapel
Born in Gardner, Kansas in 2001 into a family of musicians, Jordan Proctor was always surrounded by the warm embrace of music. As a result of her upbringing, Jordan began to play the cello at the age of 10, and her passion for the instrument only grew from then on. Jordan began to take private lessons from her first teacher, Maria Lopeman, at the age of 11 and continued to study under her until she began to attend Park University. Jordan has since been studying under the International Center for Music's cello professor, Daniel Veis.
Jordan was a proud member of the Kansas City Youth Symphony from 2015-2019, where she had the opportunity to travel to Austria to perform alongside her peers in the summer of 2018. It was on this trip that she discovered how music had the ability to transcend languages and bring people together. This revelation ultimately led Jordan to recognize that she wanted to bring others happiness through her music. In 2018, she was selected to be a member of the Kansas All-State State Orchestra, where she got to perform with students all across the state of Kansas. Jordan won first prize in the string division of the 2019 Shooting Stars Scholarship Competition held by The Arts Council of Johnson County.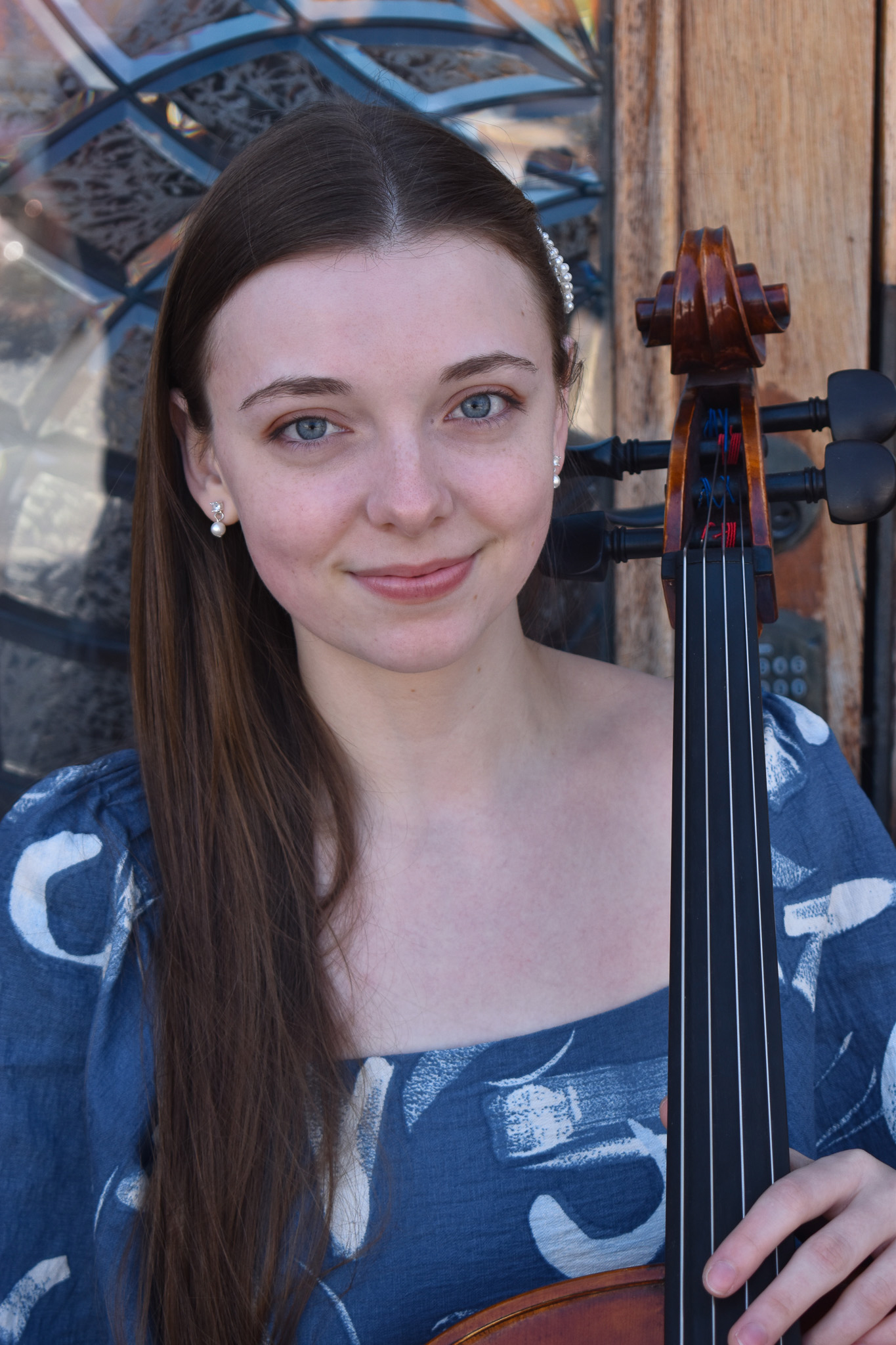 Program
Bach – Cello Suite No. 4 in E flat Major, BWV 1010
II-Allemande
III-Courante
IV-Sarabande
Brahms – Cello Sonata No. 1 in E minor, Op. 38
I-Allegro non troppo
II-Allegretto quasi Menuetto & Trio
III-Allegro
INTERMISSION
Saint-Saëns – Cello Concerto No. 1 in A minor, Op. 33
I-Allegro non troppo
II-Allegretto con moto
III-Molto allegro