Friday, November 5
Graham Tyler Memorial Chapel at Park University
ICM Orchestra's Second Concert featured Maestro David Stuart Wiley with the baton conducting works of Bach, Elgar, Shostakovich, and Walker. Maestro Wiley also conducted one of his own compositions. Two International Center for Music student violinists, Orin Laursen and David Horak, took the solo roles in Bach's Concerto for Two Violins and Strings, S.1043. The concert took place in the Graham Tyler Memorial Chapel on the campus of Park University in Parkville, Missouri.
See Also: Park University International Center for Music Orchestra to Hold Second Concert of 2021-22 Season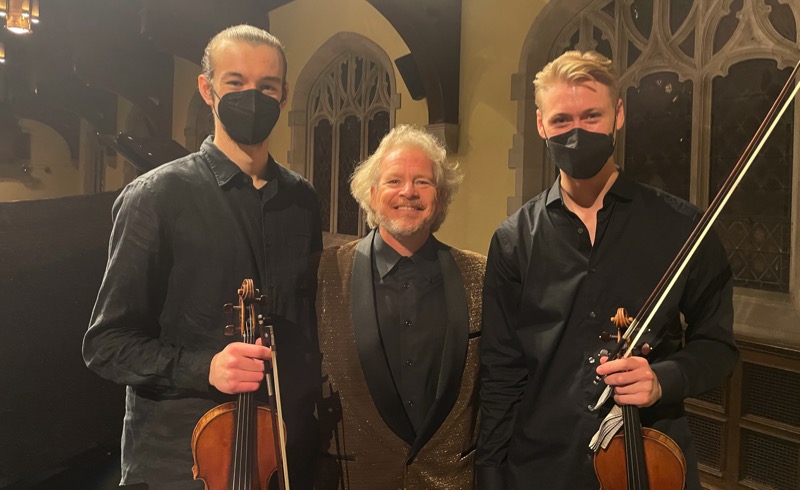 Program
Concerto for Two Violins, S.1043 by J.S. Bach
David Horak and Orin Laursen, soloists
Serenade, op.20 by Sir Edward Elgar
Lyric for Strings by George Walker
Concentric Circles by David Wiley
Symphony for Strings (Quartet No.8, op.110) by Dimitry Shostakovich
David Stewart Wiley
Now in the prime of a distinguished career, Wiley has conducted such symphonies as Atlanta, Buffalo, Cincinnati, San Francisco, Milwaukee, Indianapolis, Minnesota, Saint Louis, Oregon, Hawaii, and Utah, as well as in dozens of countries in Asia, Africa, and Europe.  Recently, Wiley made his triple debut with Boston Pops as conductor, composer, and piano soloist in Boston's historic Symphony Hall.  Wiley enjoys a multi-faceted and in-demand career as an orchestra builder, guest conductor, arranger, educator, and chamber music collaborator, and inspires and engages both orchestras and audiences.
Blossoming under David Stewart Wiley's energetic and committed leadership since 1996, the Roanoke Symphony Orchestra (RSO) in Virginia has experienced continued artistic growth, program innovation and expansion, and increased financial stability. His tenure with the RSO is a remarkable success story, with consistently stellar reviews, a diverse and impressive list of guest artists and composers, and innovative commissions of new music. Wiley is an engaged and active community partner and recognized celebrity, having been named Roanoke's "Citizen of the Year" for his outstanding service and outreach.  David was part of the leadership team who travelled to Denver as Roanoke received its unprecedented 7th "All-American City" award. Wiley actively partners with schools and numerous arts and civic organizations, and the RSO & Wiley received a prestigious Distinguished Music Educator Award from Yale University for its partnership with city schools. The RSO recently produced its first live TV broadcast, and collaborates with WVTF public radio to broadcast many of its concerts. His energetic work bringing classical music to youth in our minority communities has been steadfast, and he was honored by the NAACP as Citizen of the Year in the Arts for his service.
Wiley also serves as Music Director & Conductor of Orchestra Long Island (OLI) after the closing of the LI Philharmonic, and continues to travel regularly to New York to lead concerts for tens of thousands each year in venues from the Bronx to the Hamptons.  Wiley also enjoys a special relationship with Virginia's Blue Ridge Music Festival, and previously served as Assistant Conductor of the Minnesota Orchestra and the Indianapolis Symphony Orchestra. As an experienced leader, Wiley plans and facilitates an innovative experience with business executives and musicians together on stage titled "Conducting Change" which helps executives to model leadership skills in a fun and engaging atmosphere with a live orchestra.
As a solo pianist with diverse classical, pops, and chamber music experience, Wiley has performed with numerous orchestras in the United States including Boston, Minnesota, Indianapolis, Oregon, Honolulu, Wheeling, and West Virginia, performing major concerti by Baroque to contemporary, often conducting from the piano.  He has appeared in recital and chamber music appearances in China, Russia, Romania, Germany, Hungary, Italy, the Czech Republic, and Bulgaria.  Numerous opera and ballet performances include the Aspen Opera Theater, IU Opera Theater, and the Moscow Ballet.
Summer engagements include the Aspen Music Festival, Brevard Music Center, Garth Newel, Wintergreen, Park City (Utah), Minnesota Orchestra Summerfest, Sitka (Alaska) and Prince Albert (Hawaii) summer music festivals.  From 1999 until 2006 Wiley was the Artistic Director & Conductor of the Wintergreen Summer Music Festival, where he founded and built the festival orchestra, created the student academy, and led the festival to remarkable artistic growth in seven years, tripling the balanced budget.
Wiley's CDs include an album of French Cello Concerti with Zuill Bailey & the Roanoke Symphony on Delos International, Beethoven's Symphony No. 9 "Choral" with the RSO & Choruses, American Piano Concertos with Norman Krieger & the RSO on Artisie 4 which includes Wiley's third piano concerto. He has released Wiley & Friends: Classical Jazz, American Trumpet Concertos with the Slovak Radio Symphony/Neebe, and violin/piano duo CD Preludes & Lullabies with Akemi Takayama, Sempre Libera with soprano Adelaide Trombetta, a solo piano CD with all original compositions Full Circle, and Piano Bells.  As a composer, he wrote symphonic music for the film "Lake Effects", which featured a symphonic soundtrack performed by the RSO, Wiley conducting, with original music by Boyle and Wiley.  Numerous orchestras, including the Boston Pops, continue to perform his music.
David Stewart Wiley won the Aspen Conducting Prize, was Assistant Conductor for the Aspen Music Festival, and was awarded a Conducting Fellowship at Tanglewood.  Wiley holds both a Doctor and Master of Music in Conducting from Indiana University, a degree in Piano Performance with honors from the New England Conservatory of Music, and a degree in Religion, summa cum laude, from Tufts University.  He is a recipient of the Perry F. Kendig Prize for service to the arts and is a Paul Harris Fellow from Rotary International.  He and his wife Leah are the parents of two active and artistically talented teens.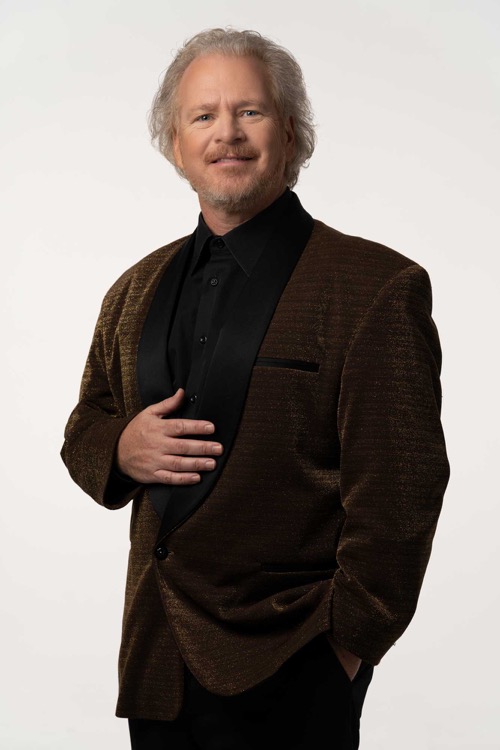 David Horak
David Horak, a native of Vermont, is a senior at Park University, studying the violin with Ben Sayevich.
In January 2020, David performed music by Copland, Dello Joio, and Caroline Shaw in a collaboration with the Martha Graham Dance Company and music by Haydn and Mozart in a faculty chamber music recital at Dartmouth College. David regularly returns to Vermont to play with the Dartmouth (College) Symphony, where he was a member from 2013-2018. Since 2016, David has been a member of the Opera North (NH) orchestra, performing operas including Tosca, Tales of Hoffmann, Barber of Seville, and MacBeth.
David has participated in summer festivals, including the National Youth Orchestra (USA), Decoda/Skidmore Chamber Music Festival, Boston University Tanglewood Institute, Kinhaven Music School, and Apple Hill Center for Chamber Music.
David has performed as a soloist on both violin and piano, collaborating with the Windham Orchestra (VT), University of Vermont Orchestra, and the Burlington (VT) Chamber Orchestra He has played in masterclasses for Miriam Fried, Shmuel Ashkenasi, Bayla Keyes, Soovin Kim, and the Danish and Shanghai String Quartets. Before beginning his studies at Park University, David studied the violin with Magdalena Richter and the piano with Victoria Dobrushina. David enjoys cooking, table tennis, riding motorcycles, and competitive fencing.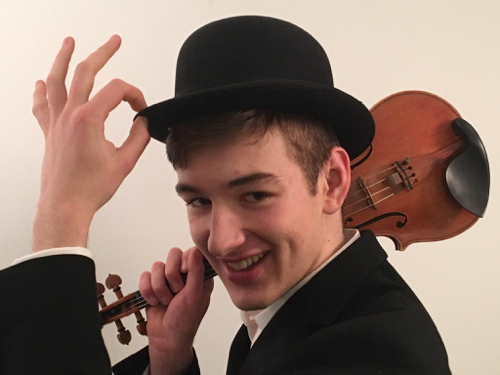 Orin Laursen
Described as possessing "dazzl[ing] virtuosity" (Toronto Concert Reviews) and "deep understanding and artistry" (CVNC) violinist Orin Laursen is an active soloist and chamber musician. He has collaborated with artists including Trevor Pinnock, Robert McDonald, Paula Robison, Richard Lester, Misha Amory, Steven Dann, Hsin-Yun Huang, the Borromeo String Quartet, and conductor Gábor Takács-Nagy.
Orin has appeared on stages worldwide, including Wigmore Hall in London, Jordan Hall and the Gardner Museum in Boston, Koerner Hall in Toronto, and the Kauffman Center in Kansas City, and has appeared as a soloist with the Sendai Philharmonic Orchestra, the Royal Conservatory Orchestra, and the Saint Petersburg Symphony Orchestra.
A dedicated chamber musician, Orin has coached extensively under eminent collaborative artists Martin Lovett, Robert Mann, David Waterman, and Joel Krosnick, as well as members of the Juilliard, Belcea, Tokyo, Artis, and Brentano Quartets. He also continues to attend seminars at Prussia Cove in Cornwall, where he has mentored with violinist András Keller and with cellist Steven Isserlis.
A strong advocate of contemporary music, Orin has worked with such eminent composers as Harrison Birtwistle, Terry Riley, Unsuk Chin, Christian Wolff, Jan Radzynski, and John Zorn.
Originally from Durham, North Carolina, Orin currently is pursuing his Artist Diploma at the Park International Center for Music where he studies with Ben Sayevich.