Saturday, December 2, 2023
7:30 p.m.
Graham Tyler Memorial Chapel, Park University
Thank you for your interest in "An Intimate Christmas with the ICM" at Park University. We're thrilled to announce that due to overwhelming demand, the event is now SOLD OUT!
However, don't let this news dampen your holiday spirit. We understand the disappointment, but we have good news for you – we're creating a waitlist! By RSVPing now, you'll be added to our waitlist, and if spots become available, you'll be among the first to secure your place.
Thank you for your understanding, and we appreciate your continued support!
After a sellout showing at its first ever holiday concert last season, the Orchestra of the International Center for Music at Park University will present its second annual Christmas concert, "An Intimate Christmas with the ICM", on Saturday, December 2nd at 7:30 PM, and will be under the direction of Steven McDonald, music director of the ICM Orchestra. The program will once again offer a variety of Christmas pieces both familiar and less well-known and serves as an elegant companion and contrast to the music presented by other fine ensembles in the Kansas City area. A few highlights of the concert include:
The English Renaissance tune "Greensleeves" (perhaps written by Henry VIII himself) is best known in America as the Christmas hymn "What Child is This," and serves as the basis for an extended work for harp, flutes, and strings by the 20th-century composer Ralph Vaughan Williams, the Fantasia on Greensleeves. This haunting melody alternates between minor and major keys, creating a mood of depth, wonder and mystery.
The wonderfully sweet and somewhat extroverted "Skater's Waltz" by the French composer Emile Waldteuffel presents various images of an afternoon's skate, it's warm melody alternating with the sounds of sleigh bells, and including even a sudden slip and fall on the ice!
Italian composers of the 17th and 18th centuries often wrote string concertos specifically intended for performance at Christmas, and containing a movement based on the siciliana, a Sicilian shepherd's dance whose rhythm evokes the rocking of the Christmas crèche. Alessandro Scarlatti incorporates this into his more extended Christmas Cantata for solo soprano and strings, which will be presented at this concert.
New Year's Day in Vienna is celebrated in grand style with the annual concert of the Vienna Philharmonic Orchestra. Presenting music of the Strauss family, with their waltzes, polkas and overtures, it is all redolent of the golden age of Vienna.  The ICM Orchestra will dip into this rich well of music by performing the delicate Pizzacato Polka and the stirring Radetzky March.
Other works for the Christmas season (including some with audience participation) will be included in our Holiday Concert program. Hopefully, we've tempted you to come hear them!  All are invited to conclude the annual Parkville Christmas Walk with this concert of great music for the Christmas season.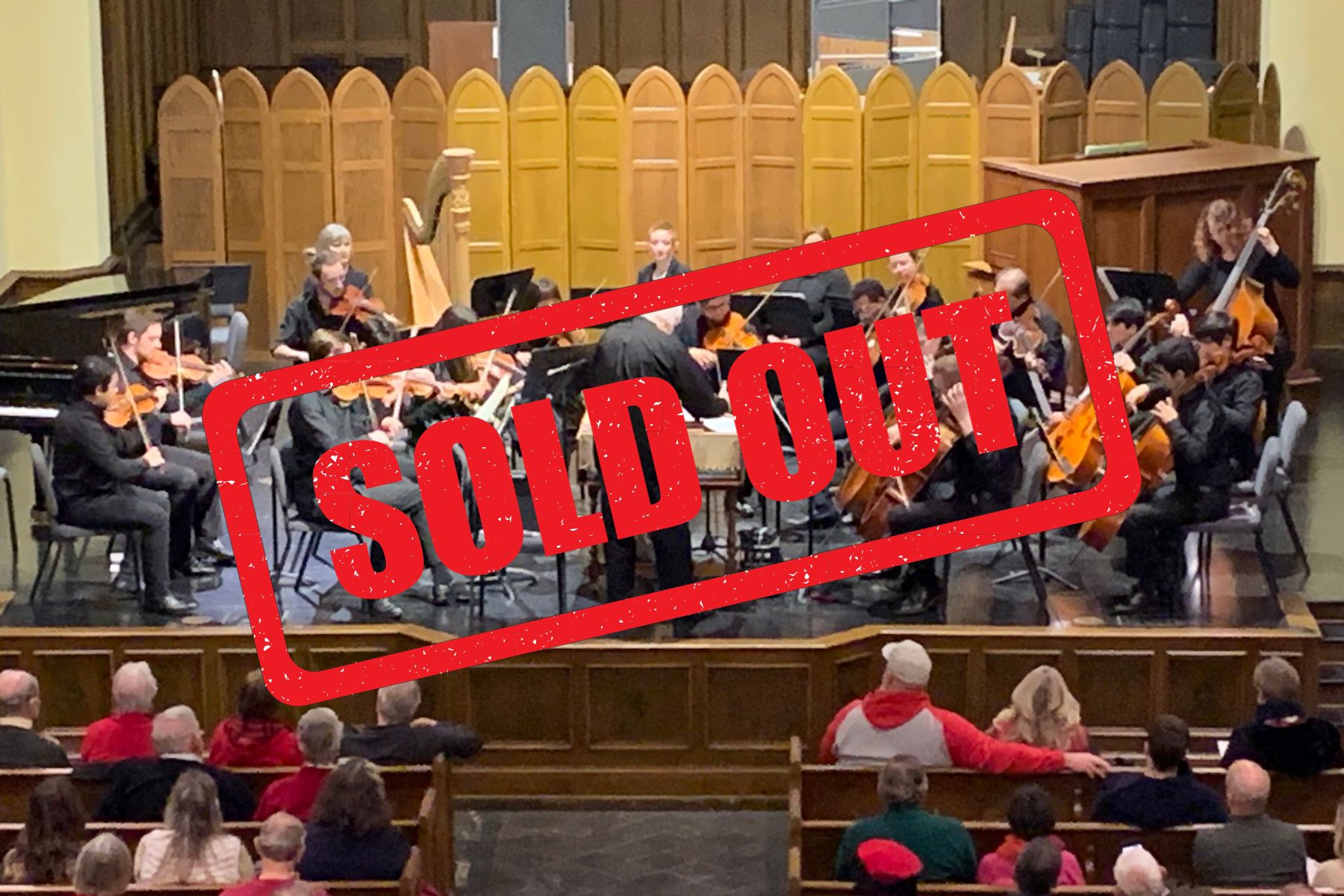 Concert is SOLD OUT! Fill out Form HERE to add your name to the waitlist.
Program
Organ Prelude: In Dulci Jubilo, BWV 751 by Johann Sebastian Bach (1685-1750)
Carol:  O Come, all Ye Faithful by J.F. Wade, arr. David Willcocks
Fantasia on Greensleeves by Ralph Vaughan Williams (1872-1958)
Cantata Pastorale for the Nativity of Christ by Alessandro Scarlatti (1660-1725)
Soyoun Lim Chun, soprano
Les Patineurs (The Skaters) by Emile Waldteufel (1837-1915)
Interlude, from A Ceremony of Carols by Benjamin Britten (1913-76)
Carol:  Silent Night by Franz Gruber
Pizzicato Polka by Johann Strauss II (1825-1899), Josef Strauss (1827-1870)
Sihao Qin, piano
Carol:  Hark! the Herald Angels Sing by Felix Mendelssohn, arr. David Willcocks
Radetzky March, op.228 by Johann Strauss (1804-49)
Biography
Soyoun Lim Chun
Equally comfortable in opera as she is on a recital stage, as well as performing with an orchestra as she is within a chamber music setting, soprano Soyoun Lim Chun has been teaching at Bethel College since 2006.  She has received her doctorate degree, with honors, at University of Kansas, the master's from the New England Conservatory, and bachelor's from Seoul National University, as well as having participated in masterclasses at the famed Tchaikovsky Conservatory in Moscow.
Soyoun has performed with Piu & Piu Opera in Seoul, Korea and at Wichita Grand Opera.  Her recital appearances include a series at French Cultural Institute in Seoul, Korea, a tour of Guatemala and performances on the renowned Cantata Singers Recital Series in Boston.
One of the cornerstones of Soyoun's repertoire is a little-known single-act monodrama by Francis Poulenc, La voix humaine, a work which is a tour de force for the singer who is on stage by herself continually for 45 minutes, which she has sung to critical acclaim.  In addition, she has performed works in extremely diverse genres and styles, from early music (Carissimi's opera Jephte and Pergolesi's Stabat Mater), to romantic-era and contemporary (Mahler's Symphony No. 2 and William Bolcom's song cycle Let Evening Come), along with many other works in between.  Soyoun regularly appears as a soloist with at Bethel College's Masterworks series, singing works such as Orff's Carmina Burana, Bach's Magnificat, Mozart's Vespers , Verdi's Requiem and Haydn's The Creation.
Born in Seoul, Korea, Soyoun lives in Lawrence, KS with her musician husband Peter and three children, Suzy, Jake, and Darren.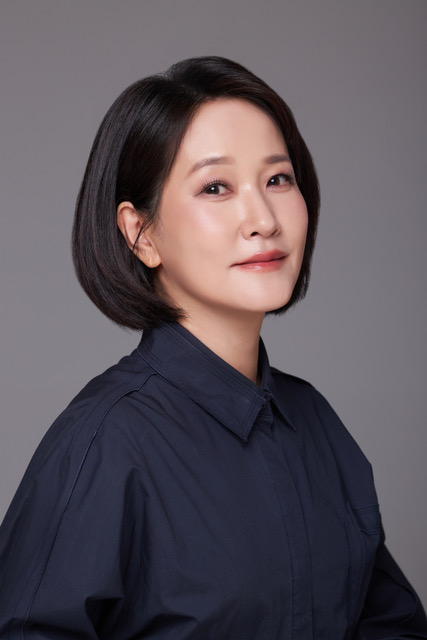 Sihao Qin
Sihao Qin began playing piano at the age of 5. He was admitted to the Central Conservatory of Music Middle School in Beijing, China; and studied with Zhiwei Zhang and Qifang Li. In 2017, he attended The Barstow School and Young Artists Music Academy in Kansas City. He currently studies with Stanislav Ioudenitch at the International Center for Music at Park University.
He has received awards in several piano competitions including The Fourth Shenzhen Piano Open Competition and Young Musicians International Competition in Los Angeles. He Performed with National Symphony Orchestra of Uzbekistan and Jilin Symphony Orchestra.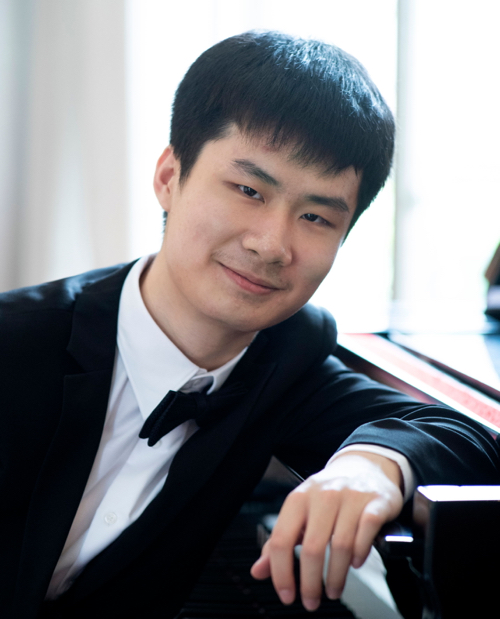 Steven McDonald
Steven McDonald, director of orchestral activities, has served on the faculties of the University of Kansas, Boston University and Gordon College. While in Boston, he conducted a number of ensembles, including Musica Modus Vivendi, the student early music group at Harvard University. McDonald also directed ensembles at the Massachusetts Institute of Technology, serving as founder and music director of the Summer Opera and Independent Activities Period Orchestra, and conductor of the MIT Chamber Orchestra and the Gilbert and Sullivan Players. At the University of Kansas, McDonald served as assistant conductor of the KU Symphony, and was the founder and music director of the Camerata Ensemble of non-music majors, and of the chamber orchestra "Sine Nomine," a select ensemble of performance majors. Additionally, he has conducted performances of the KU Opera. He has also served as vocal coach at the Boston University Opera Institute and at Gordon College. Read Full Biography Here