Friday, April 19, 2024
7:30 p.m.
Graham Tyler Memorial Chapel
Concert is free with reservation. Please indicate for which concert you are reserving seats and how many.
The Orchestra of the International Center for Music at Park University will present its final concert of the 2023-24 season on Friday, April 19th at the charming Chapel on campus in Parkville, Missouri. The evening program, which begins at 7:30 p.m., will be under the direction of guest conductor Barbara Yahr, now in her twentieth year as music director of the Greenwich Village Orchestra of New York, and who is making her first appearance with the ICM Orchestra.  Maestra Yahr has selected a program of works by Jan Sibelius, Karl Stamitz and Felix Mendelssohn.
Finnish composer Jan Sibelius is known mostly for his symphonies, tone poems, and Violin Concerto, all of which conjure up images of vast Scandinavian vistas with much of the music based on Finnish historical subject matter and folklore. However, he also wrote a great deal of solo songs, incidental music for plays, chamber music, piano works, and much choral music; truly, a treasure-trove worth investigating! The Andante Festivo heard in this concert, originally scored for string quartet and later revised for string orchestra, stands in stark contrast to his larger works due to its smaller size and shorter duration. It was, however, a great favorite of the composer, being played on New Year's Day in a 1939 worldwide broadcast, and also performed later at the composer's funeral.
The early development of the orchestra found its greatest leader in Johann Stamitz, who in the 1740's brought the court orchestra in Mannheim, Germany to an unprecedented level of precision and musicianship; so brilliant was this ensemble, that the English music historian Charles Burney dubbed them "an army of generals." But it was Johann's son Karl Stamitz who provided the music world with the first great viola concerto of the Classical period, and who thereby brought the viola forth from its somewhat understated role in the orchestral harmony.  This Concerto in D Major's solo viola part will be performed by the ICM Orchestra's principal violist Christian Dos Santos.
Felix Mendelssohn's music is some of the most familiar among all composers; his symphonies, chamber music, piano works and choral pieces are well known to performers and audiences alike. Mendelssohn's style maintains the use of Classical forms but infuses them with some of the deepest and most descriptive of Romantic ideas. This combination reaches perhaps its greatest height in the Symphony No.3, known as the "Scottish," and will be heard as the conclusion to this concert. While not intended as an actual musical description of Scotland, it certainly encapsulates the many moods and impressions of the Scottish landscape, notably heard in the brooding introduction, folksong-like scherzo, and brilliant finale.  This symphony evokes the very essence of Mendelssohn's journey to Scotland, and serves as a fitting conclusion to the entire 2023-24 season of the ICM Orchestra.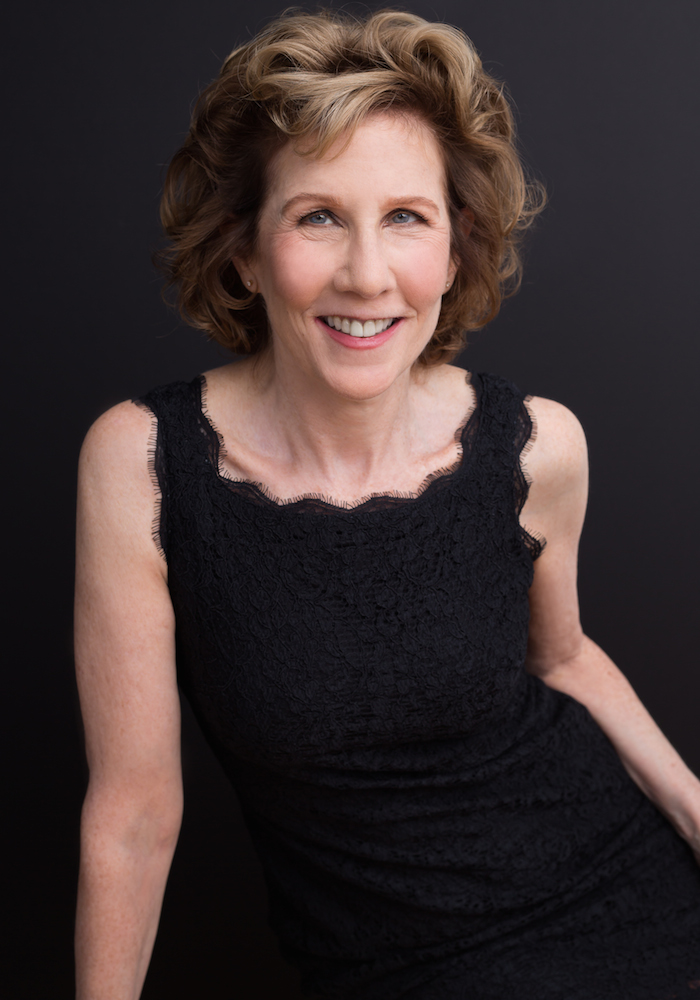 Reservations are recommended. Fill out Form HERE and select this concert then indicate how many will be attending.
Program
Andante Festivo by Sibelius
Viola Concerto by Stamitz
"Scottish" Symphony No.3 by Mendelssohn
Biography
Barbara Yahr
Now in her twentieth season with the Greenwich Village Orchestra, Music Director Barbara Yahr continues to lead the orchestra to new levels of distinction.  A native of New York, Ms.Yahr's career has spanned from the United States to Europe, the Middle East, and Asia. Her previous posts include Principal Guest Conductor of the Munich Radio Orchestra, Resident Staff Conductor of the Pittsburgh Symphony under Maestro Lorin Maazel, and conductor of the Pittsburgh Youth Orchestra. She has appeared as a guest conductor with such orchestras as the Bayerische Rundfunk, Dusseldorf Symphoniker, Deutsche Kammerphilharmonie, Frankfurt Radio, Orchestra Sinfonica Siciliana, Janacek Philharmonic, New Japan Philharmonic, NHK Symphony Orchestra, Singapore Symphony, and the National Symphony in Washington D.C. She has also conducted orchestras in Anchorage, Calgary, Chattanooga, Columbus, Detroit, Flint, Louisiana, New Mexico, Lubbock, and Richmond, as well as the Ohio Chamber Orchestra, St. Paul Chamber, Rochester Philharmonic, Cincinnati Chamber Orchestra, New World Symphony, and the Chautauqua Festival Symphony Orchestra. She has appeared in Israel conducting at music festivals in Jerusalem and Elat. As an opera conductor, she has led new productions in Frankfurt, Giessen, Tulsa, Cincinnati, Minnesota and at The Mannes School of Music in NYC. In recent years, she coached the actors on the set of the Amazon Series, Mozart in the Jungle, conducted the Ridgefield Symphony Orchestra, the Chappaqua Orchestra, the Chamber Orchestra at the Jacobs School of Music at Indiana University and the Pittsburgh Symphony Orchestra musicians in a concert to benefit the Musicians of Steel fund.