Friday, April 19, 2024
7:30 p.m.
Graham Tyler Memorial Chapel
The Orchestra of the International Center for Music at Park University is pleased to present this final orchestra season concert with guest conductor Barbara Yahr. Ms. Yahr is currently Music Director of the Greenwich Village Orchestra, an ensemble known for its innovative and collaborative projects, offering a full season of classical music to the community in lower Manhattan. The concert is free with reservation. Repertoire to be determined.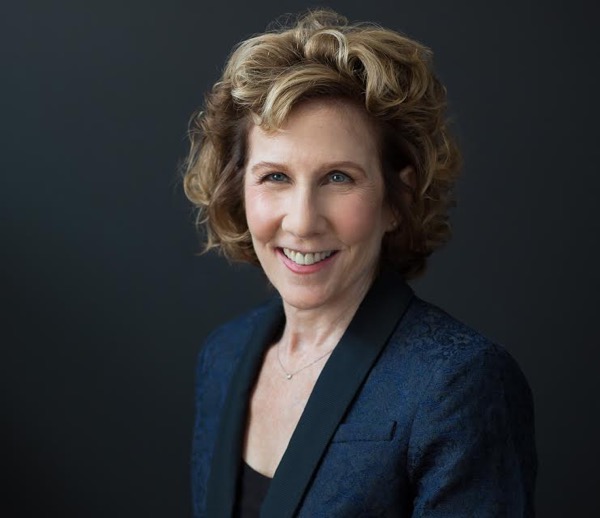 Barbara Yahr
Now in her nineteenth season with the Greenwich Village Orchestra (GVO), conductor and music director Barbara Yahr continues to lead the orchestra to new levels of distinction. The New York native's career has spanned from the United States to Europe, the Middle East, and Asia. Previous posts include principal guest conductor of the Munich Radio Orchestra, resident staff conductor of the Pittsburgh Symphony, and conductor of the Pittsburgh Youth Orchestra. She has appeared as a guest conductor with such orchestras as the Bayerische Rundfunk, Orchestra Sinfonica Siciliana, Janáček Philharmonic, New Japan Philharmonic, Singapore Symphony, and the National Symphony in Washington, D.C., among others. She has also conducted a host of orchestras across the United States. As an opera conductor, she has led new productions in Frankfurt, Giessen, Tulsa, Cincinnati, Minnesota, and at The Mannes School of Music. In recent years, she coached the actors on the set of the Amazon Series Mozart in the Jungle and conducted and the Pittsburgh Symphony Orchestra musicians in a concert to benefit the Musicians of Steel fund. Yahr is a Phi Beta Kappa graduate of Middlebury College where she studied piano and philosophy. She earned a bachelor's degree in conducting from the Curtis Institute of Music, where she studied with Max Rudolf, and an master's degree in music theory from the Manhattan School of Music. She was also a student of Charles Bruck at the Pierre Monteux School. A central focus of Yahr's career has been her commitment to finding new ways to reach a broader population with music, leading her to pursue an M.A. in Music Therapy at New York University and training at the Nordoff-Robbins Center for Music Therapy. Her pioneering community music therapy project Together in Music brings orchestral music to the special needs community with uniquely interactive programs presented annually by the GVO.