Friday, February 9, 2024
7:30 p.m.
Graham Tyler Memorial Chapel
Concert is free with reservation. Please indicate for which concert you are reserving seats and how many.
The Orchestra of the International Center for Music will present its annual Valentine's concert on Friday, February 9th, 7:30 PM, at the gorgeous Graham Tyler Memorial Chapel at Park University. The program will be under the direction of Kansas City favorite, guest conductor Timothy Hankewich, music director of Orchestra Iowa, who returns for his third appearance with the ICM Orchestra. Maestro Hankewich has selected music by Bach, Boccherini, Debussy, Schubert, and Vivaldi, and the featured work will be Mozart's Piano Concerto No. 21, K. 467.
The concert begins with the second movement of Bach's Third Orchestral Suite, a piece that has become known as Bach's Air on the G String. A slow and dreamy melody hovering over a gentle walking bass line creates a mood of quiet contemplation and serves as introduction to all the music that follows on the program. Mozart's Piano Concerto No. 21 is one of the composer's most popular works for both audiences and players alike. Many listeners may be most familiar with the Andante second movement, as this gained popular fame for its use in the 1967 film "Elvira Madigan," and a photo from the film even graced the cover of the LP used for the recording. Still to be announced, ICM Artistic Director and founder, Stanislav Ioudenitch, will choose the piano soloist from his famed Piano Studio.
The second half of the program brings together a number of shorter works, well known in their original form or as transcriptions. Debussy's Claire de Lune for piano, Boccherini's Minuet from his String Quintet Op.11 No.5, and Schubert's Serenade for solo voice all illustrate the many moods of Valentine's Day.
With a punch and cookie reception immediately following the concert, the ICM Orchestra's annual Valentine's Concert has proven to be one of the most eagerly anticipated of the year, so please plan to attend this wonderful mid-winter event. As with all ICM Orchestra programs, this concert is free for all to attend. But you must make a reservation in advance by completing the RSVP form HERE.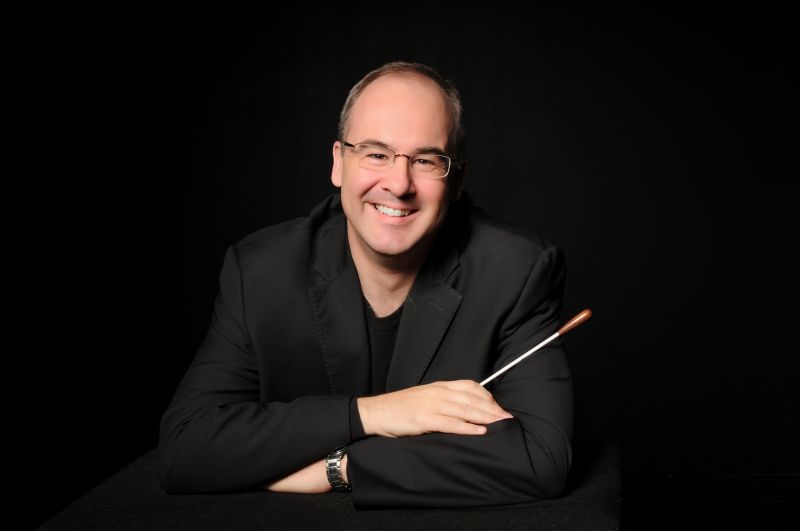 Reservations are recommended. Fill out Form HERE and select this concert then indicate how many will be attending.
Program
Air on the G String, BWV 1068 by J.S. Bach
Piano Concerto No. 21 in C Major, K. 467 "Elvira Madigan" by Wolfgang Amadeus Mozart
String Quintet in E major, Op. 11, No. 5, "Minuet" by Luigi Boccherini
Claire de Lune by Debussy/Naughten
"Ständchen" (Serenade) by Franz Schubert, Arr. Cliff Colnot
The Four Seasons, "Spring" by Antonio Vivaldi
Biography
Timothy Hankewich
Hankewich, who is popular with audiences and critics alike, has earned an outstanding reputation as a maestro whose classical artistry is as inspiring as his personality is engaging. Recent guest appearances have included performances with the Jacksonville, Victoria and Hamilton Symphonies as well as a tour throughout the Czech Republic and Slovakia with the Moravian Philharmonic and the Slovak State Orchestra. In September of 2014, Orchestra Iowa under Maestro Hankewich's direction released its first ever commercial recording featuring composer Michael Daugherty's American Gothic.
While in Iowa, Maestro Hankewich led his organization through a catastrophic flood in 2008 and raised it to new heights of artistic accomplishment and financial security. He helped restore its damaged performance venue, aided in the reconstruction of its offices, and helped implement a new successful business model allowing the orchestra to grow. Because of these achievements, he has been asked to advise boards of directors of other orchestras on how to achieve meaningful artistic and financial health in the wake of a crisis.
Prior to his position with Orchestra Iowa, Mr. Hankewich served as the Resident Conductor of the Kansas City Symphony for seven years. He has held additional staff conducting positions with the Oregon Symphony, Indianapolis Symphony and the Evansville Philharmonic. Winner of the prestigious Aspen Conducting Award in 1997, Hankewich has enjoyed appearing often as a guest conductor, leading such organizations as Orchestra London, the Kitchener-Waterloo Symphony, as well as the Windsor, Santa Rosa, Indianapolis, Oregon and China Broadcasting Symphony Orchestras.
Timothy Hankewich is a native of Dawson Creek, British Columbia and is married to his wife Jill, a pharmacist. He graduated from the University of Alberta, earning his bachelor of music degree with honors in piano performance under Professor Alexandra Munn, and a master's degree in choral conducting under the direction of Dr. Leonard Ratzlaff. He received his doctorate in instrumental and opera conducting from Indiana University, where his primary teachers were Imre Pallo and Thomas Baldner. His studies have also included summers in Vienna and Aspen where he worked under the tutelage of Maestros David Zinman, Bruno Weil, Yuri Temirkanov, Robert Spano, Michael Stern, Murray Sidlin, Julius Rudel, James DePreist, and James Conlon.